Exploring New Opportunities: Training & Practice Facilities
Just like at your primary venue, from the Street to the Seat, and all the areas in between, we have a solution for your training and practice facility.
Steve Schreiber on 11/10/2020
Categories: Pro Sports and Colleges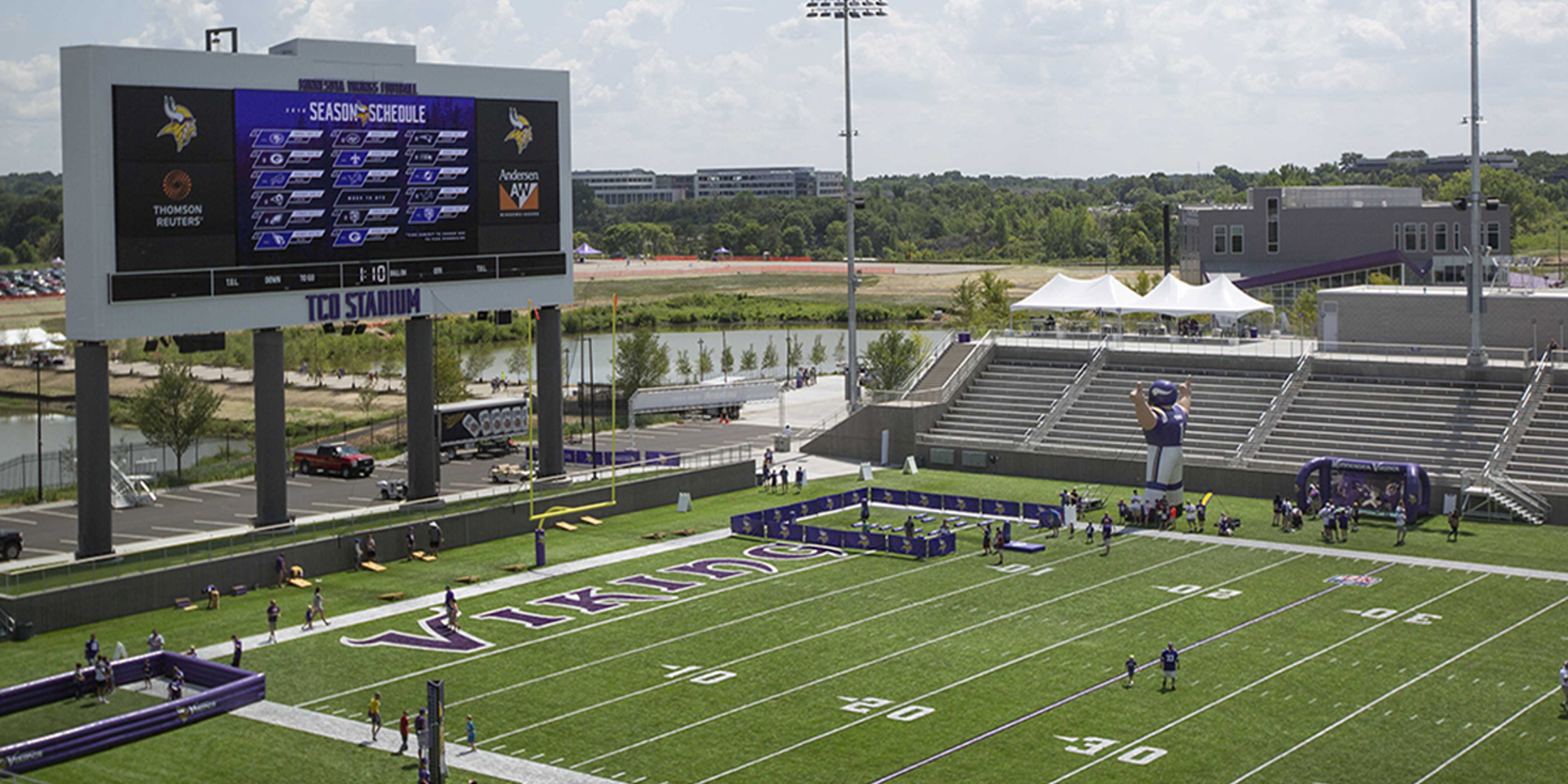 Are you looking to communicate with athletes and guests in your training and practice facilities? Daktronics LED audiovisual solutions provide opportunities to share information, connect with athletes and show video for game planning. A variety of LED solutions are available for:
Indoor or outdoor venues
Stadium/arena facilities or separate buildings
Team headquarters or adjacent areas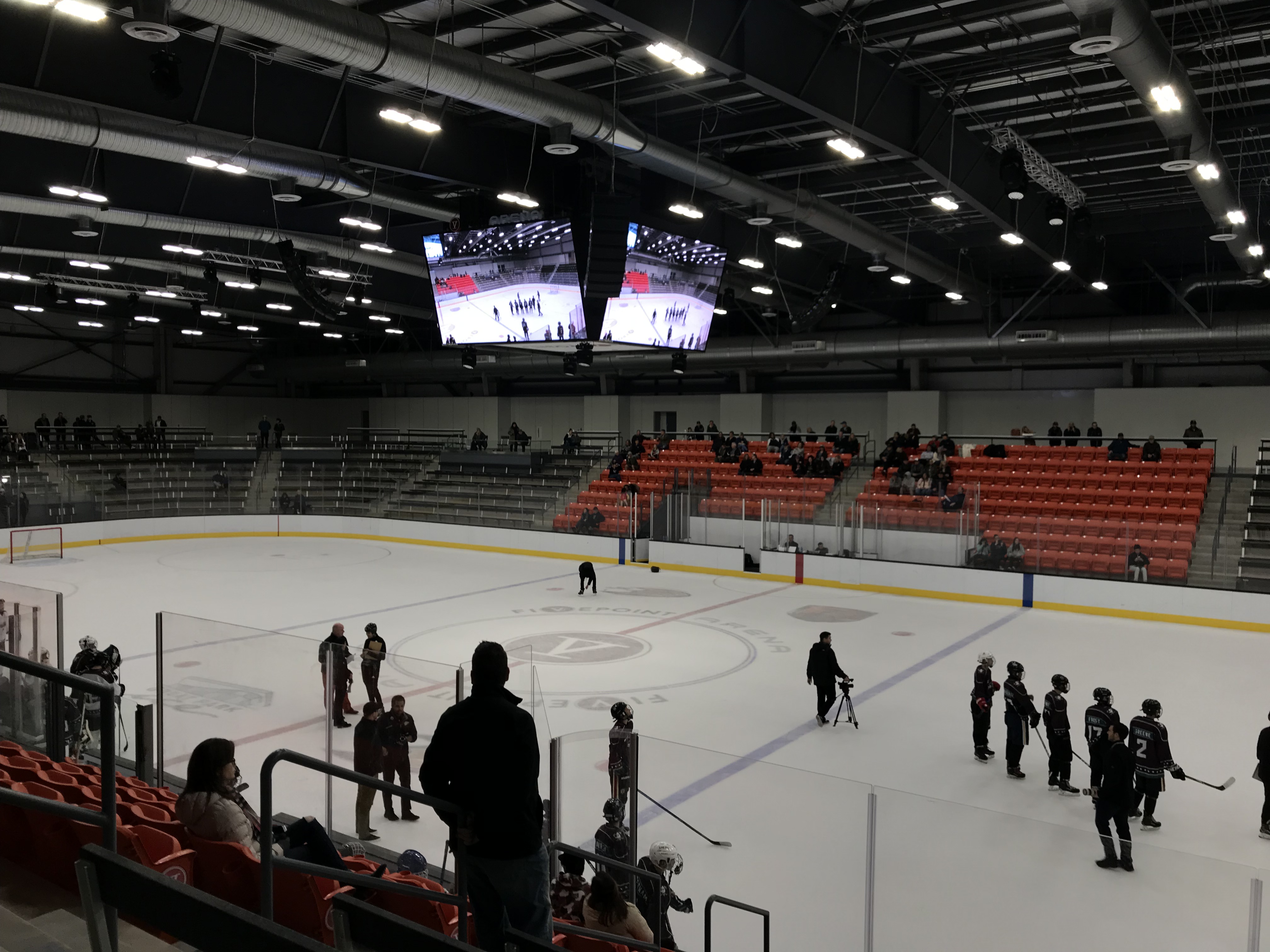 VIDEO DISPLAYS
More and more, video displays are being used in training and practice facilities by sports teams at all levels of play. Incorporating video inside and outside your training facility offers many advantages.
Team perspective: LED displays help with the teaching and learning process or simulate the game-day atmosphere to practice certain scenarios.
Organizational perspective: LED displays offer additional advertising opportunities to generate revenue.
Community perspective: Venues can now host special events from public movie nights to high school games.
PORTABLE DISPLAYS
Are you looking to move your LED display to different areas within your facility or even bring an LED video display with you while on the road? To meet your mobile needs, Daktronics portable displays give you the flexibility you need depending on the occasion and location for hosting different events.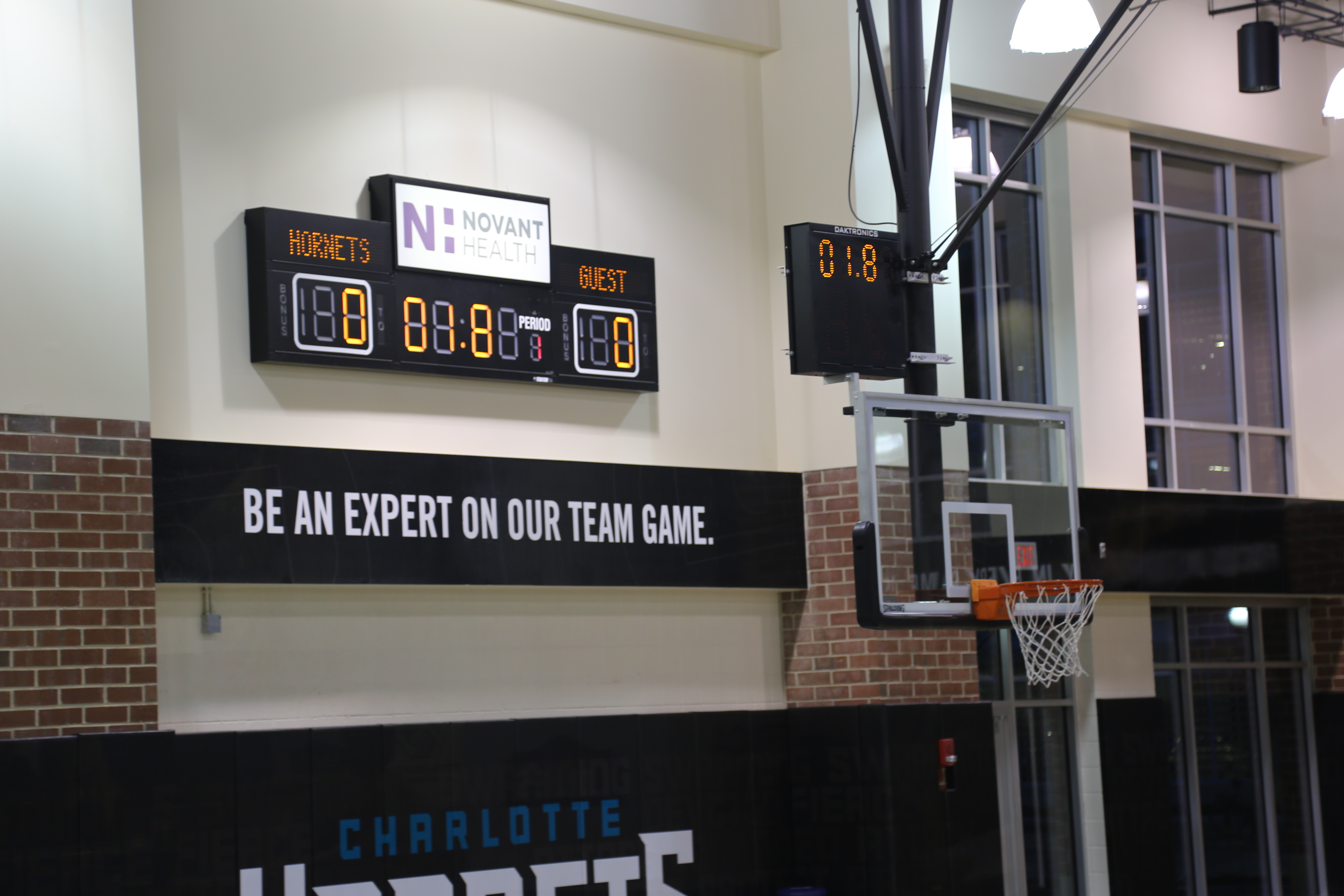 SCORING DISPLAYS
From standard scoreboards to play clocks to shot clocks to segment timers and locker room clocks, Daktronics offers a wide variety of scoring equipment for your training facility to help your team run a productive practice and replicate real-game situations.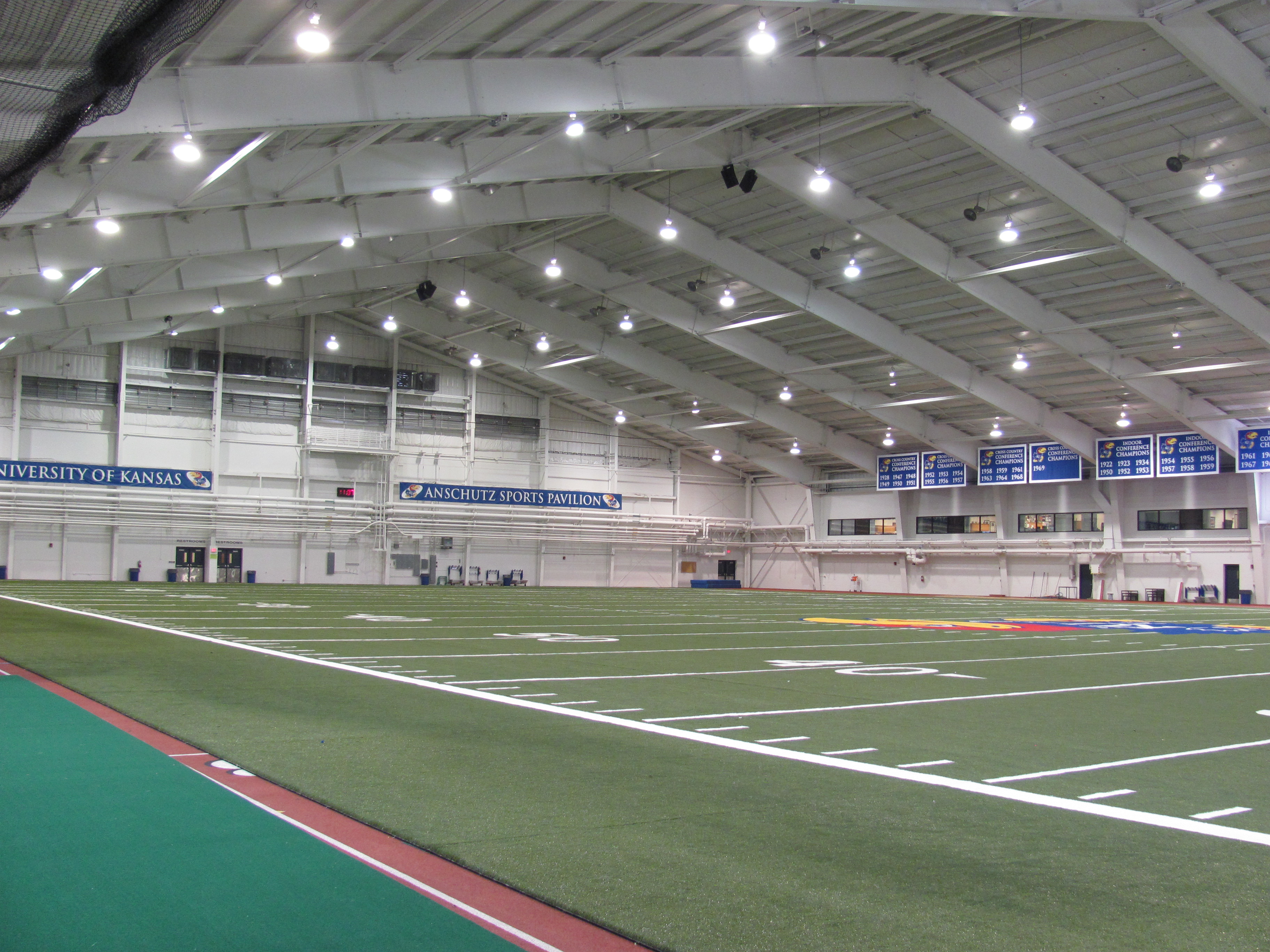 AUDIO SYSTEMS
Engineering the perfect audio system for your facility will elevate your experience at every level. Daktronics Audio has the expertise to design and integrate a standard or custom audio system to provide full-range music, voice and sponsor messages with clarity and rich dynamic range.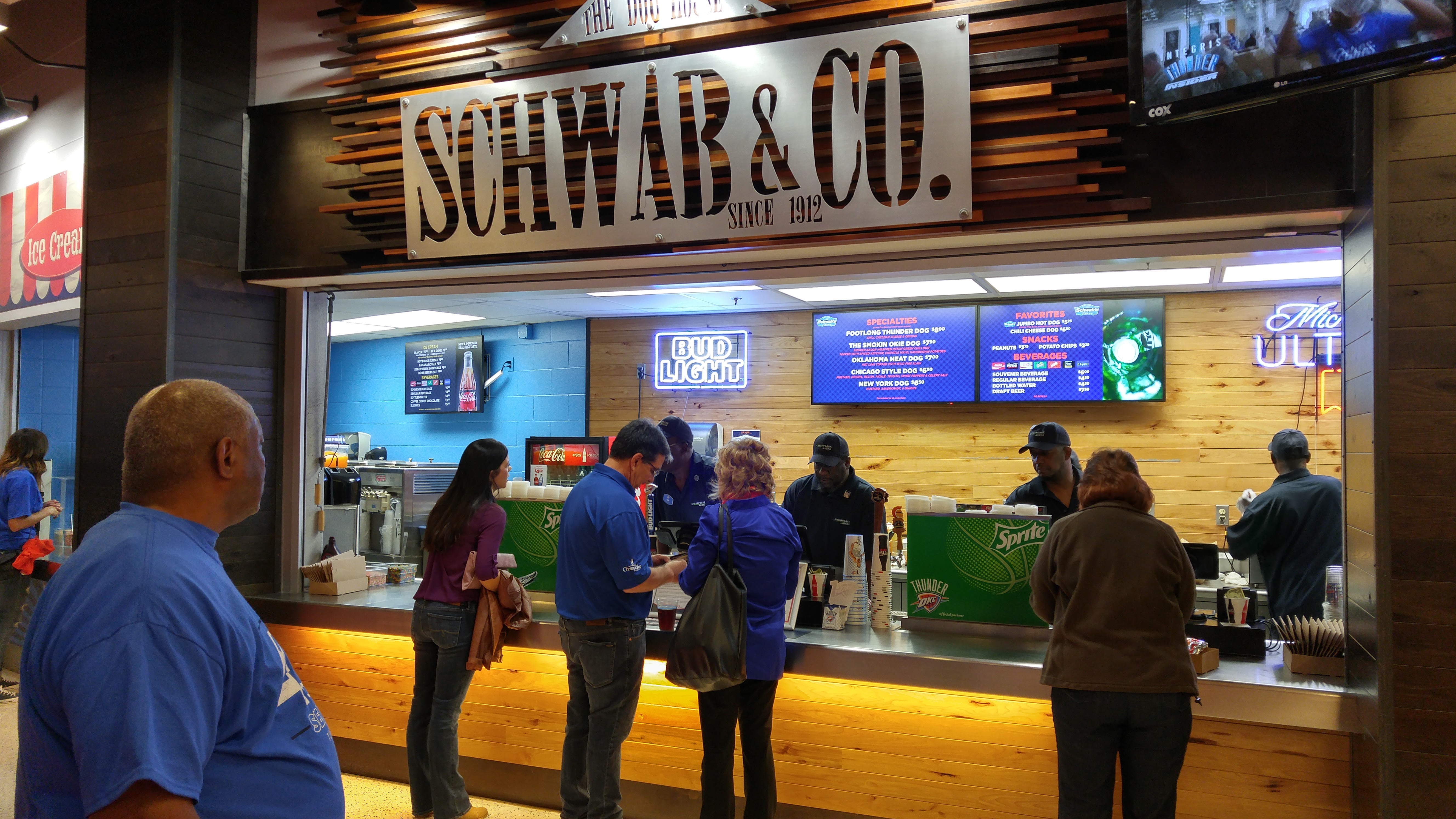 DIGITAL MEDIA NETWORKS
Daktronics and our digital media arm, ADFLOW, can also help you connect with athletes and fans throughout the venue. Venues use digital media networks to inform through an LCD network with custom content channels. Digital Media Networks (DMN) empower you to revamp dull, empty space with live digital media.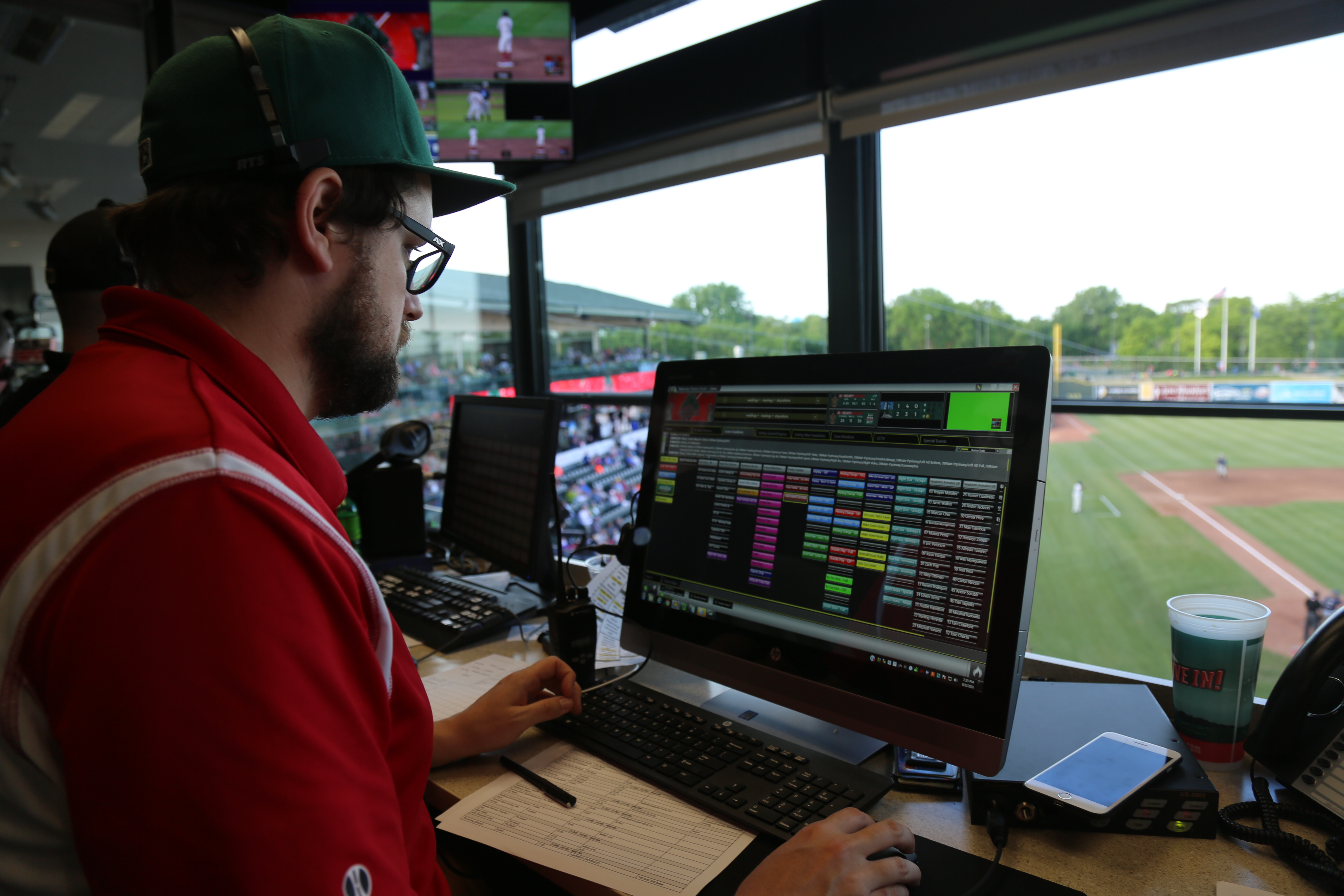 CONTROL SYSTEMS
Control your entire integrated system with Daktronics Show Control system. Bringing together fan engagement and production efficiency is in our DNA. With several decades of providing innovative solutions for live events entertainment, our Show Control solution provides a powerful, easy-to-use system designed to meet your needs now and grow with you in the future.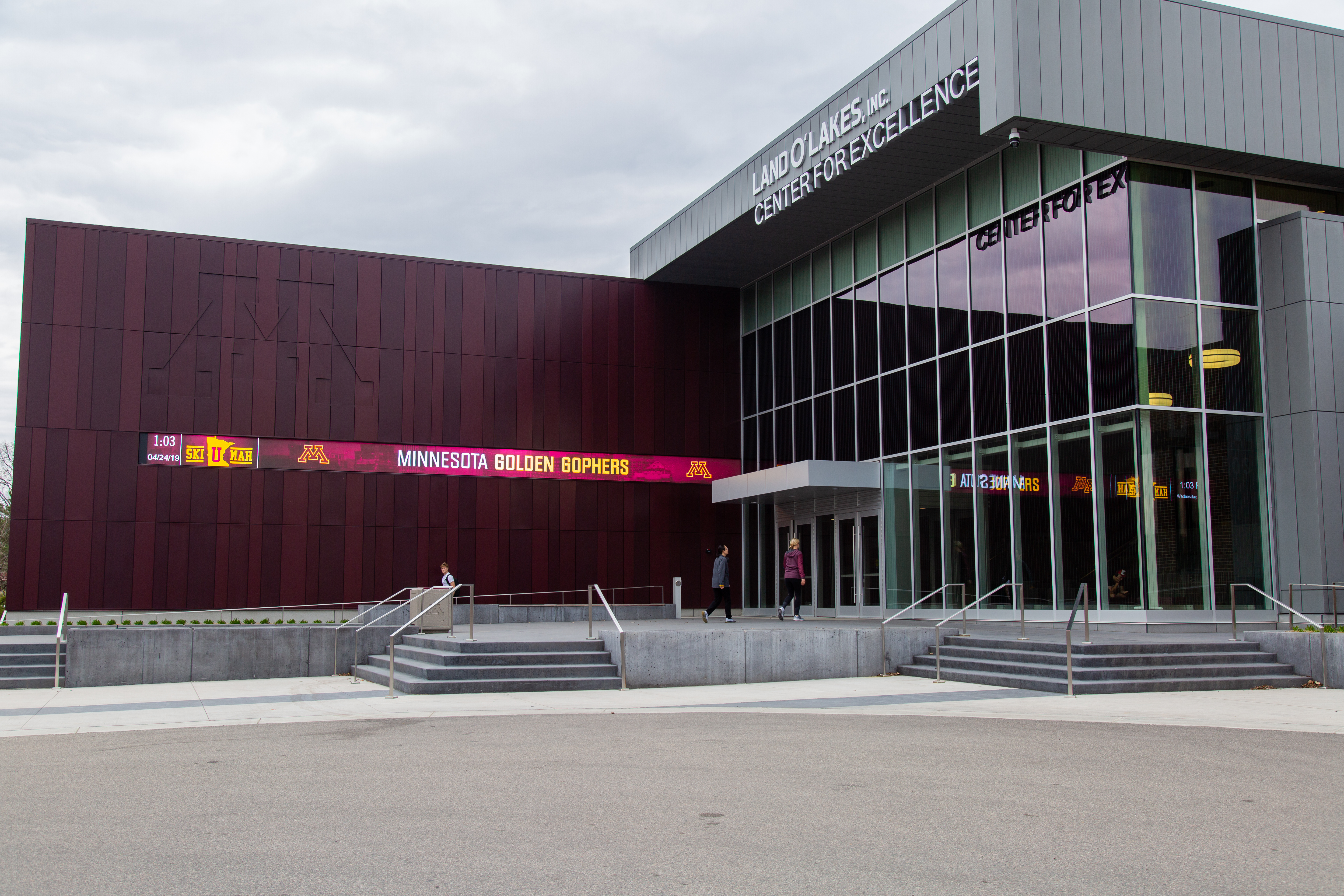 EXTERIOR DISPLAYS
Create an immediate connection with your guests as they pull up to the training facility with LED displays outside of your venue. Daktronics marquees, billboards, street furniture or ticket window displays can provide team-branded content to create a feeling of belonging. They entertain and inform before and after events while also sharing information about current and upcoming events.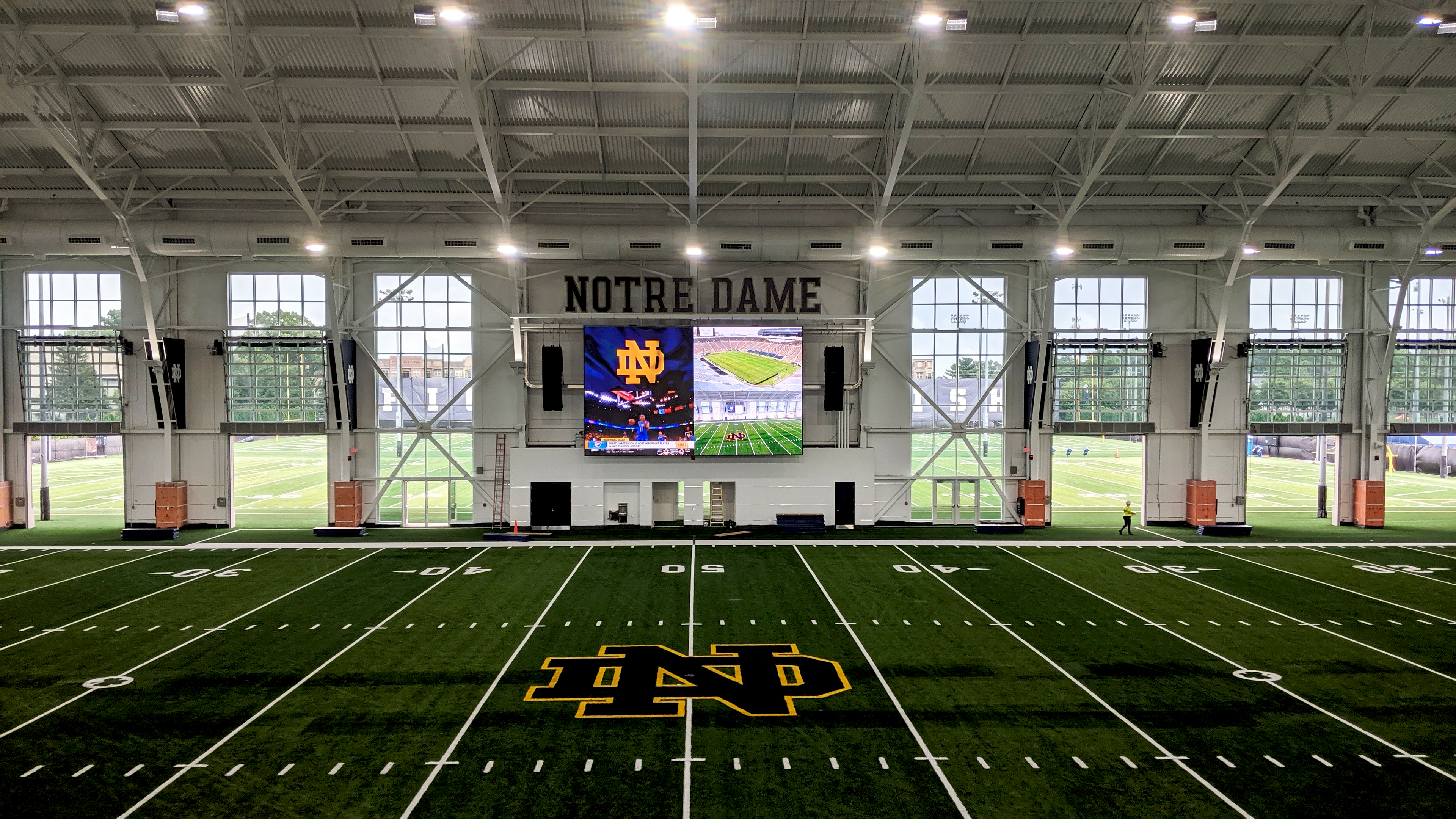 PLAYING SURFACE
Enhance your practice or event in ways other technology simply can't by incorporating LED video displays in centerhung configurations or at the corners/ends of your venue. Supplement those main features with fascia, sideline and other displays at the level of play. While captivating your audience with video and statistics, you'll also generate revenue with sponsorship and branded content.
In addition, LED displays help with the teaching and learning process by simulating the game-day atmosphere to practice certain scenarios and view replays on the spot. Possibilities for engagement and revenue generation are limited only by ones imagination in this setting.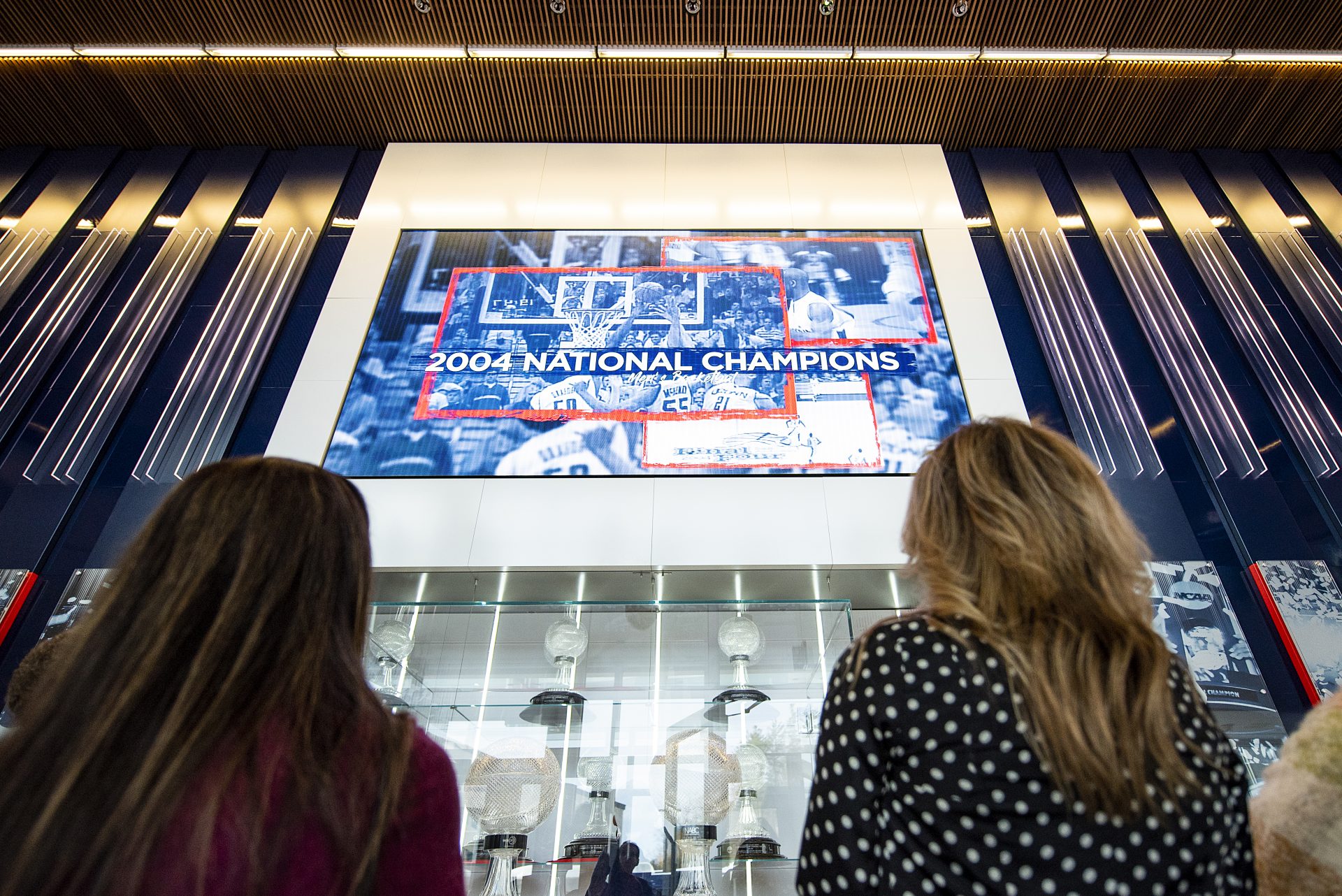 LOBBY & WAYFINDING
Large welcome displays create a great opportunity to immerse your guests in team pride immediately as they walk in the door. Inspiring team imagery shown in vivid color energizes guests and makes them feel proud to support the home team.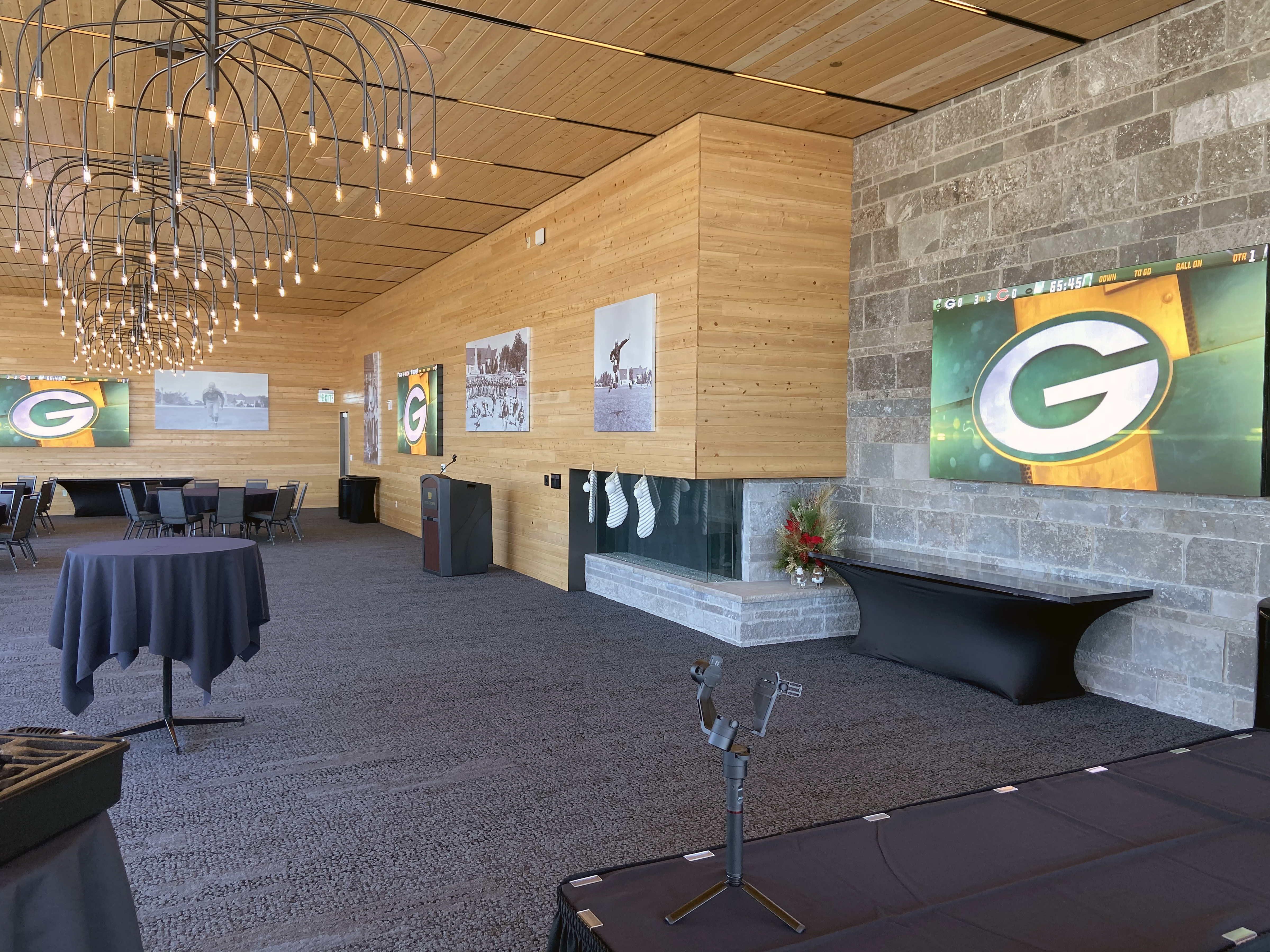 PRIVATE & CLUB AREAS
Incorporating LED video technology in special event areas opens a plethora of opportunities for connecting and communicating with your audiences. Entertain additional audiences during private events by leveraging the flexibility of the technology to show presentations and other desired visuals.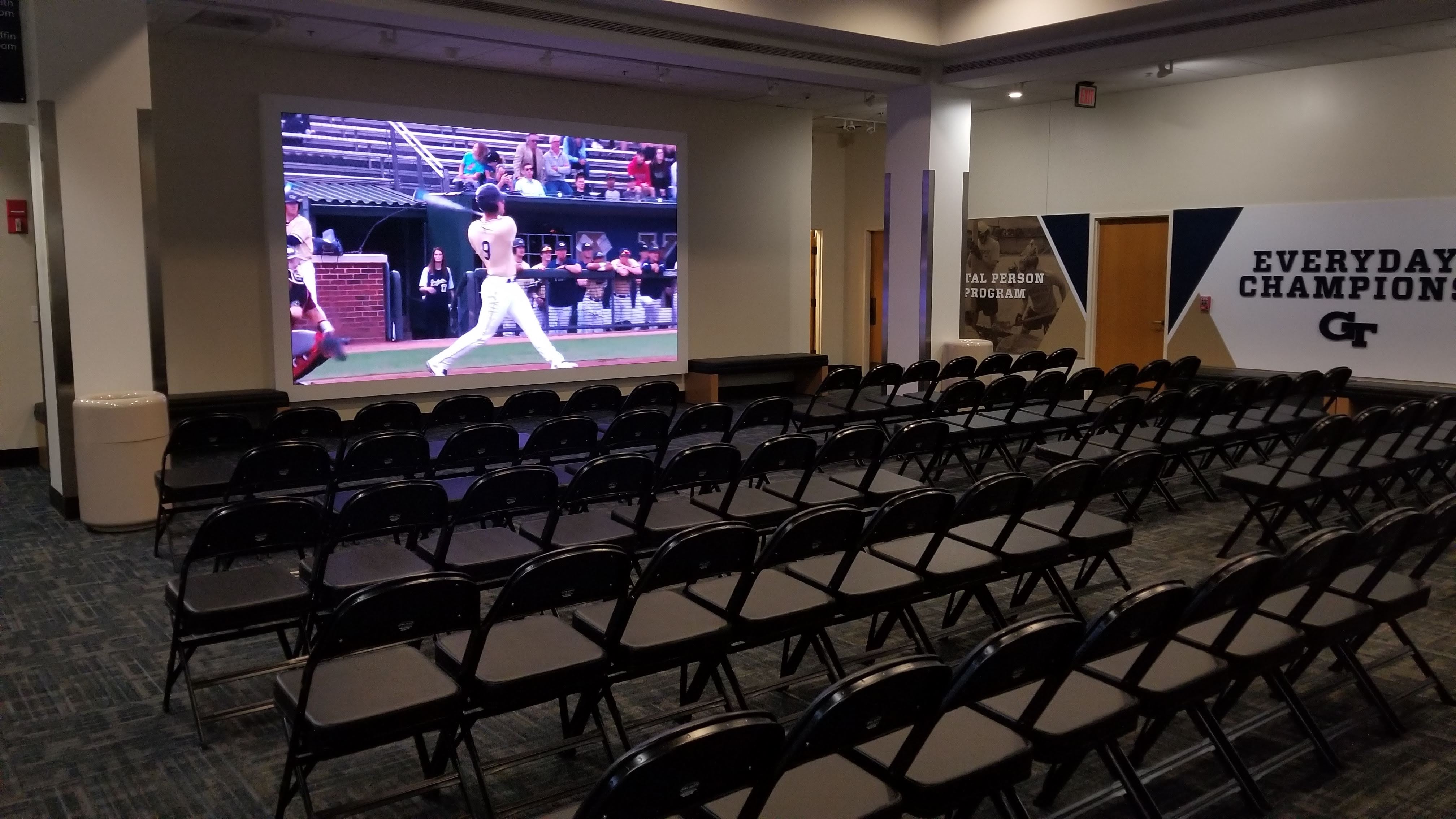 FILM ROOMS
Looking for crisp imagery while showing game tape and analyzing game footage for an upcoming matchup? Daktronics LED videowalls can bring high-resolution video to your film room to help bring detailed walkthrough footage to your team. Increase clarity over projectors to see clearly what players are in what position so you can easily prepare for your matchup.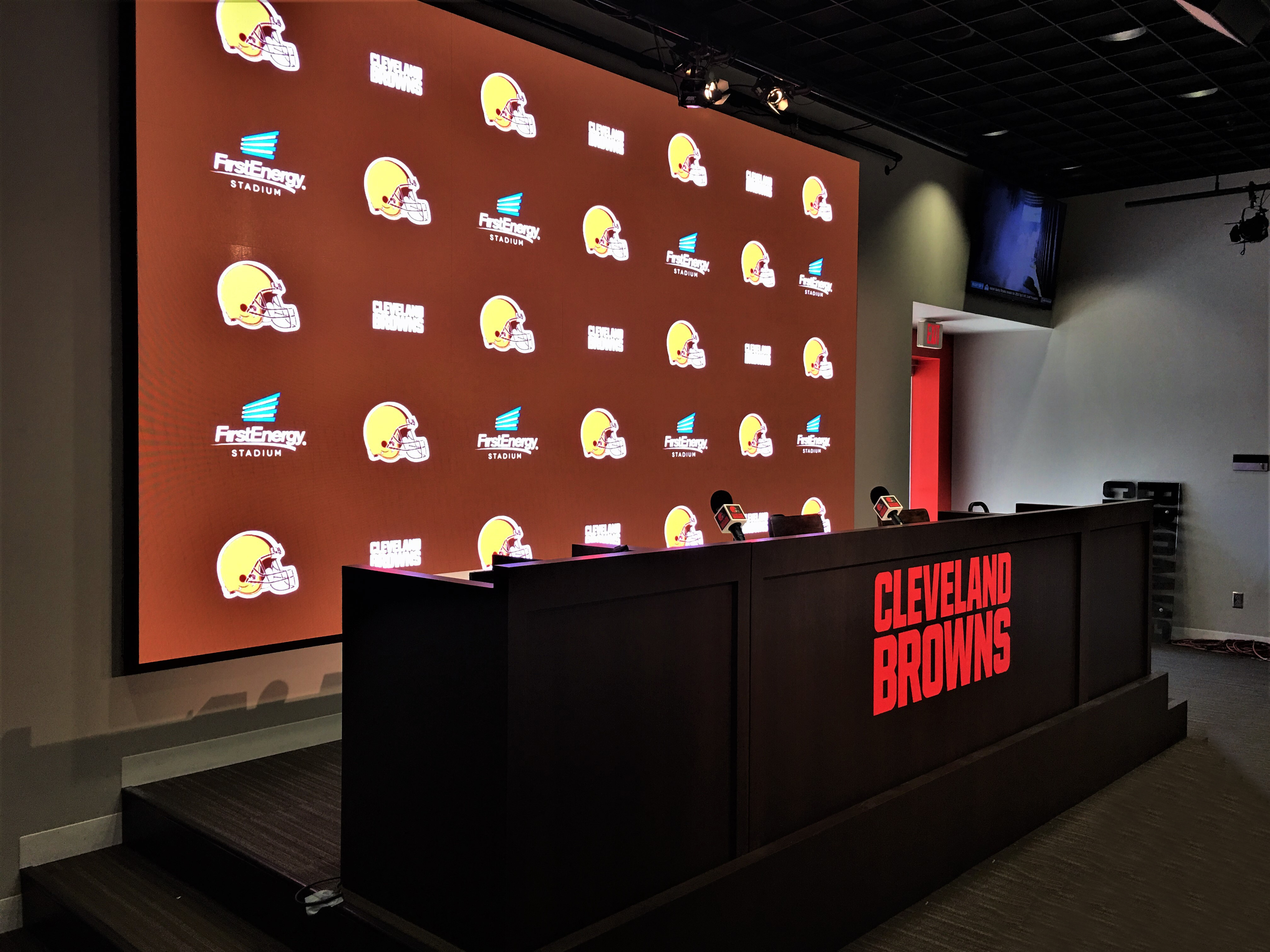 MEDIA/PRESS ROOMS
A growing sports broadcast trend is using LED displays as press backdrops instead of static canvas. LED is the preferred option because it looks great in front of TV cameras with superb color, resolution and clarity, and sponsors' content changes seamlessly with the click of a button.
In the sports industry, teams and venues continue to look for digital opportunities that can be used for multiple applications within their facilities and provide a sound return on investment. Press conference backdrops create a dynamic opportunity to introduce Daktronics high-resolution digital LED displays.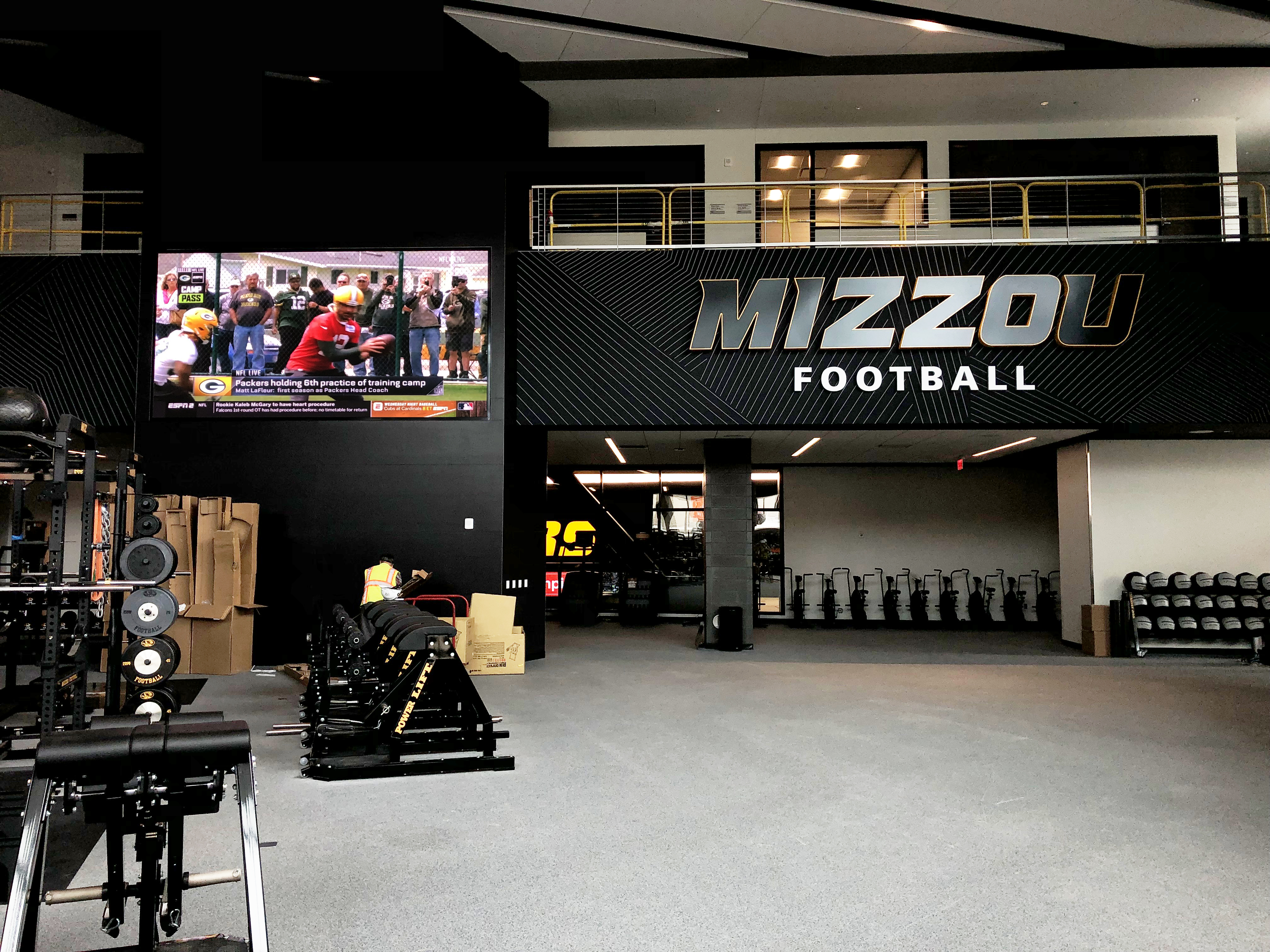 WEIGHT ROOMS
Making your players feel comfortable and at home in the weight room can be as easy as adding LED video technology. Emphasize your brand messages and team mottos or show live broadcasts to your players as they put in their work.
LOCKER ROOMS
Keep your team informed when they're off the playing surface and back in the locker room with LED displays. Use the technology to highlight what happened earlier in practice or to show additional game plans.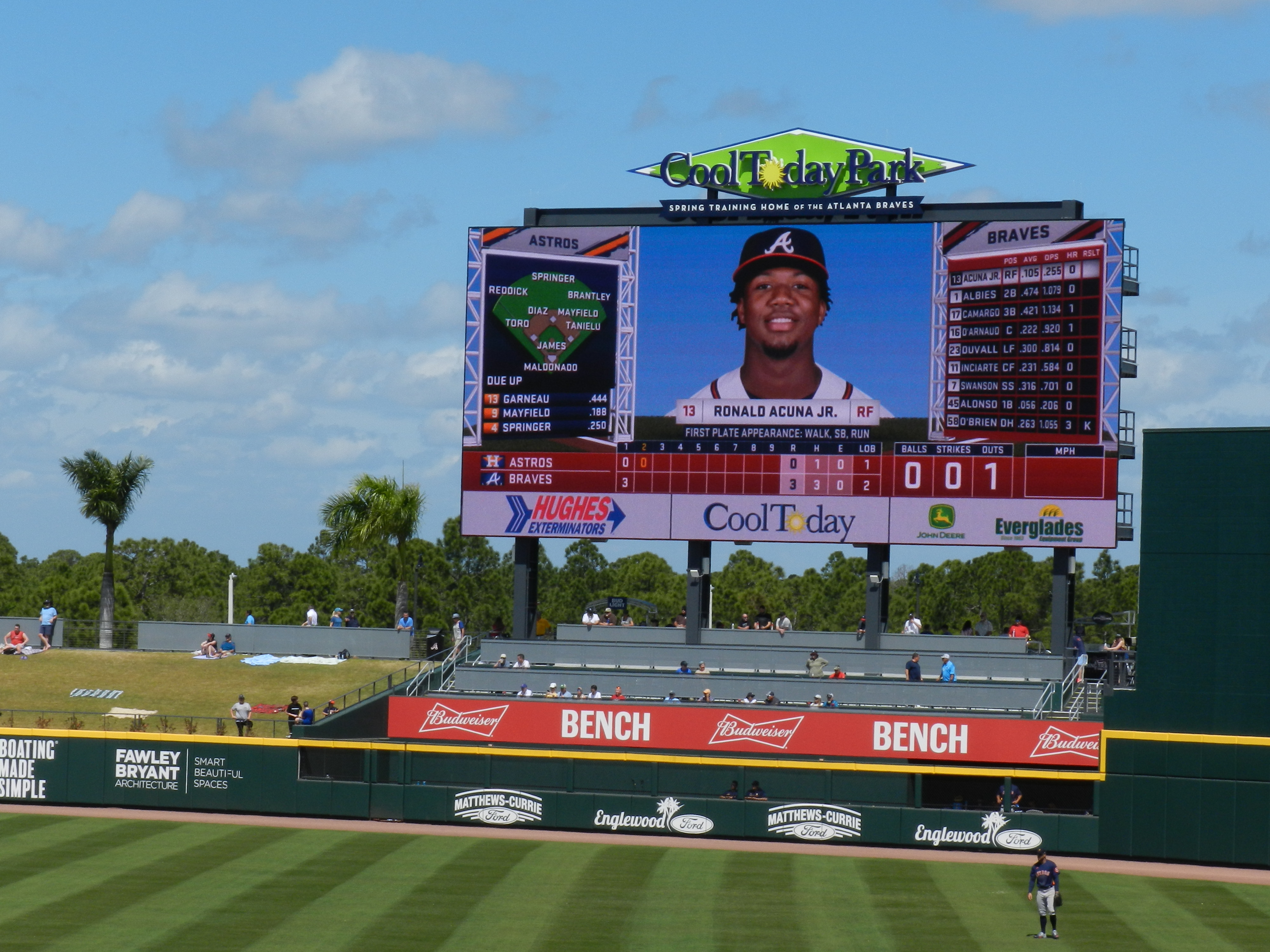 SPRING TRAINING
And don't forget about Spring Training, where MLB teams prep and train for their next season. 20 of the 23 venues that host Spring Training feature Daktronics video displays.
Just like at your primary venue, from the Street to the Seat, and all the areas in between, we have a solution for your training and practice facility.
---