Esports shifts focus from live-action to video technology
Daktronics' products and services are aligned for successful Esports opportunities and installations.
Justin Ochsner on 10/30/2019
Categories: Pro Sports and Colleges, Spectaculars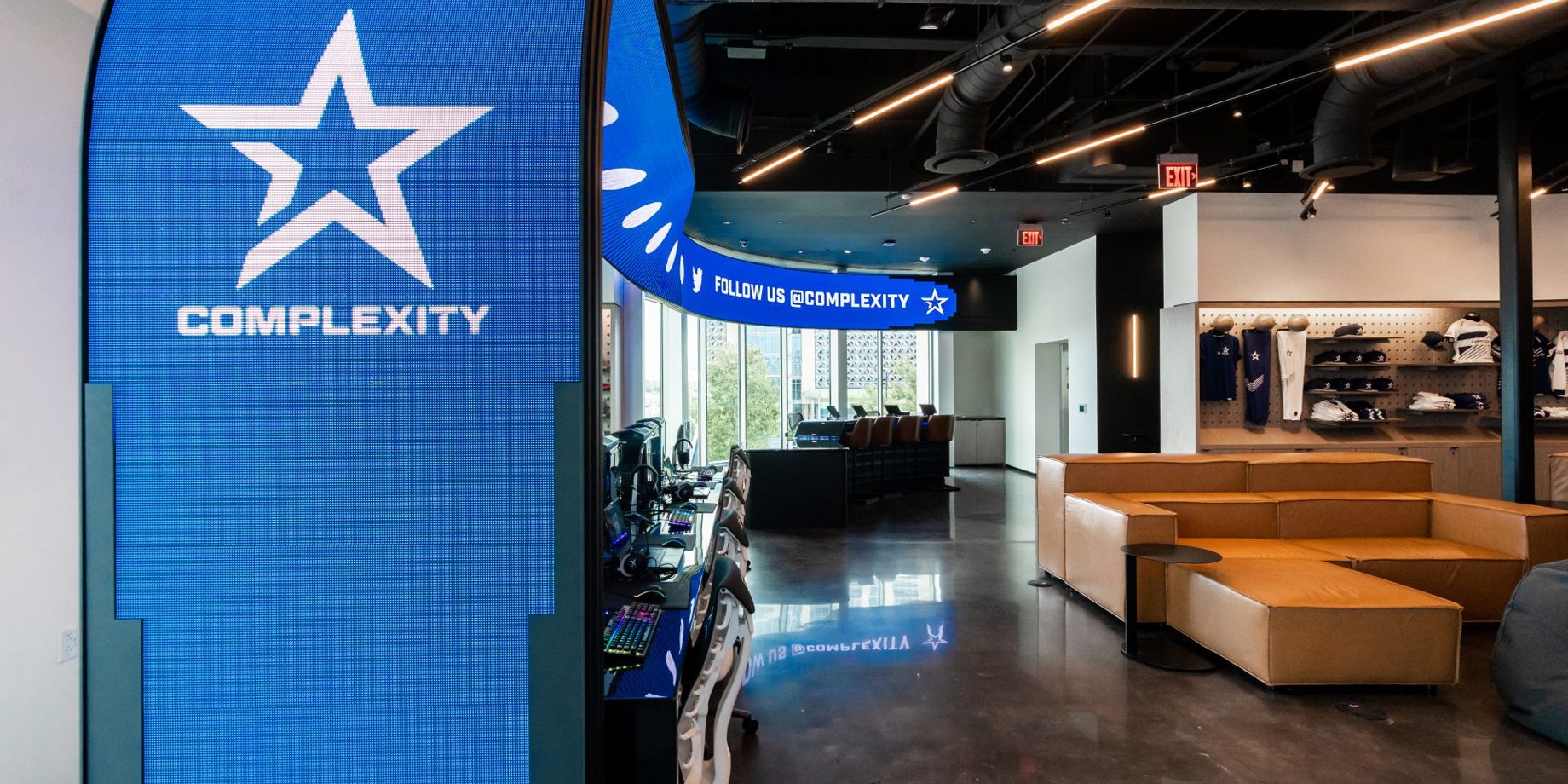 The rise of Esports has turned multi-use facilities into a gamer's haven. But at the same time, it has shifted the focus of fans' attention during live events. While sports and concerts have plenty going on for fans to see, Esports features players sitting in front of digital screens wearing headsets. The fans aren't watching the players themselves as much as they're watching the digital actions of those players on large-scale video screens.
The setting described above is generally at larger championship events where Esports leagues draw bigger crowds and need enough seats for everyone. Inside stadiums and arenas, the existing video equipment can be used or more signage can be brought in to supplement the existing signage. This is where Daktronics can help.
Our products have long been synonymous with large-screen displays at sports stadiums, but we also have products and services that can be useful for the many needs of Esports. While some are obvious, others are necessary as well.
LED Video walls – Suitable for up-close viewing, our LED video walls currently feature a range from 0.7-millimeters up to 2.5-millimeter pixel spacings. These provide the high-resolution imagery everyone expects to see at today's live events with the gaming world's fast-paced action.
Portable LED displays – Move a display to any location to bring light to the action. These can be positioned on the sides of the stage or hung as a backdrop to the players. Anywhere you need to bring additional video to fans, these displays can be set up and implemented into the live event experience.
Audio systems – No matter the size of the Esports event, our audio systems can be integrated into the event to keep viewers informed and immersed in the action.
Show Control and data management – Showing the integral information and content at the right time can be easily achieved with our Show Control solution. It's easy to use and features one-button capabilities to quickly and easily change content at a moment's notice. It can integrate all the displays or control one display, depending on the needs of the event.
Event production services – When looking to coordinate the show, our event production team can help. With the experience of all types of events – from large to small – our event producers have seen it all and can entertain Esports crowds using the technology at their fingertips.
Creative Services and statistics – Focusing on the details can bring an entire event to life, and our Creative Service team is an award-winning group that knows how to evoke emotion with animations and graphics. They can even prepare scores, rankings and other statistics to be shown in an eye-catching, intriguing way. Whether the event needs transitional graphics or Esports team introductions with headshots, our team can provide whatever is necessary.
As the sport grows, many Esports leagues are looking to build their own Esports-specific venues to host events on a regional level. Daktronics has extensive experience working with venue owners and their architects to bring their digital display aspirations to life with feasible, successful designs.
Our team has worked with many integrators to develop solutions for their specific needs as well. Turning their visions into reality for custom spaces is something we're well equipped to handle, most recently creating a "Champions Hall" for the University of Connecticut. When the slate is clean and ideas are flowing, we're more than willing to jump in and build something amazing together.
We also know that with Esports, it's not always about showing the gameplay. Sometimes it's about creating an ambiance for the viewers. We've recently completed an installation with Complexity Gaming in Frisco, Texas, to share advertising and additional messaging related to the event. This curved video installation is aesthetically pleasing and visually interesting, adding to the overall experience.
Esports is a worldwide opportunity as Electronic Gaming Infrastructure Company in Ryadh, Saudi Arabia, outfitted their facility with 1.9-millimeter LED displays in 2022 to improve the immersive experience. This includes 10 total LED displays – six displays measuring nearly 7 feet high by 10 feet wide, three measuring 13.5 feet high by 24 feet wide and one measuring 3.5 feet high by  60 feet wide. It creates a gamers' haven for the Esports world. 
With the many needs of Esports and the endless possibilities for digital signage, Daktronics is well-positioned with solutions for all of those needs.
---