Daktronics Show Control Live Clips Being Used Far and Wide Across Sports Leagues in 2019-20 Seasons
Daktronics Live Clips will be used during games in the NFL, NHL, NBA, NBA G-League, SEC, Big Ten and Conference USA in 2019 seasons.
Justin Ochsner on 9/3/2019
Categories: Pro Sports and Colleges
There's something new in the sports production world and it's being used across multiple sports and leagues. Daktronics Show Control Live Clips is taking the stage for the 2019-20 seasons as they get underway.
What is something the SEC, Big Ten and Conference USA have in common with the NFL, NHL, NBA and NBA G-League? Daktronics new Live Clips will be in use during games in each league.
So, what is Live Clips? It's a dual-channel multimedia broadcast server design for game entertainment and live production. The combination of a clip server and character generator is upstream of the switcher in the control room to provide professional, broadcast-quality playback of audio and video clips with alpha keying support. It's commonly used with applications such as sponsor feature spots, intro videos, replay bumpers and transitions.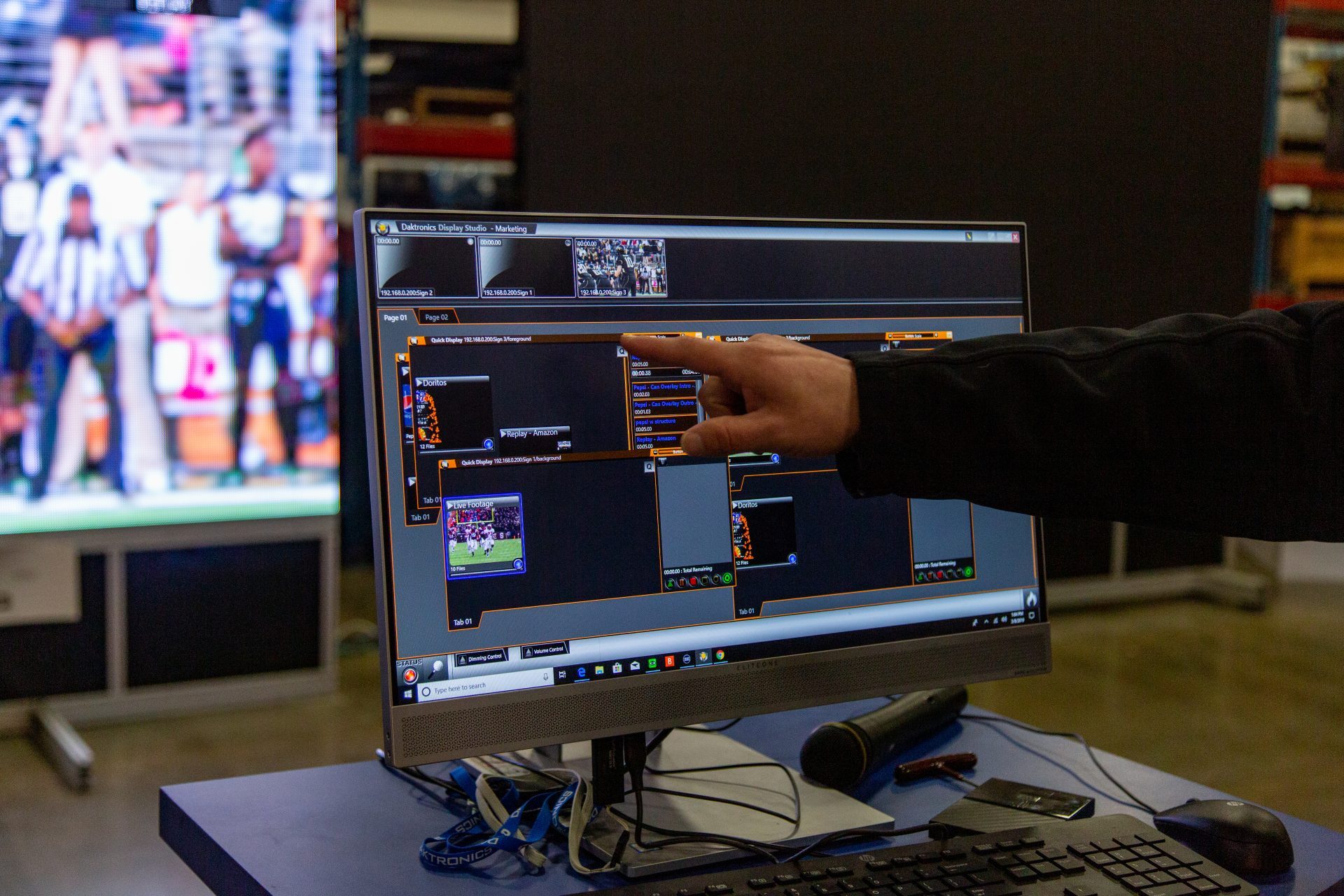 What's that all add up to? A next-level production at every event where the video board is capable of nearly everything you see on television. But you're not at home on your couch. You're in the stadium or arena sharing the electrifying atmosphere with thousands of other fans cheering on your team.
Now that football has kicked off for all colleges and universities, and the professionals start this week, these systems are getting some use. And shortly, basketball and hockey will be tipping off and dropping the puck on their seasons as well.
So, if you're heading to a sporting event this fall, you might be receiving one of the best game-day experiences possible from Daktronics Show Control Live Clips!
For more information on Live Clips, listen to the podcast. And if you're interested in seeing if Live Clips can be added to your production, email us at Professionalservices@daktronics.com.
---