Daktronics Journey to Become Publicly Traded
The story of Al Kurtenbach and Duane Sander building Daktronics into a publicly traded company.
Justin Ochsner on 3/20/2018
Categories: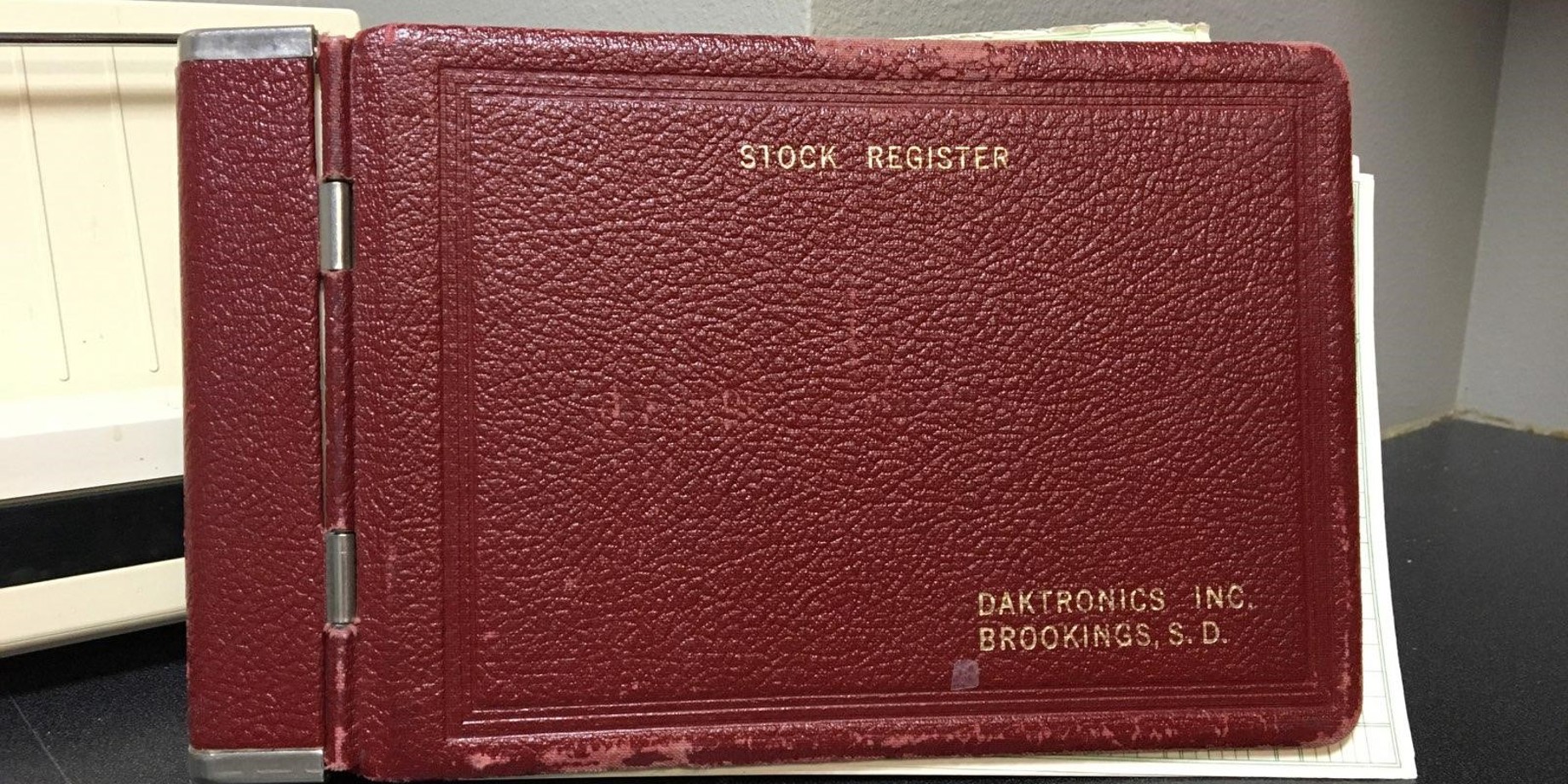 "When you accept someone's money, you have a responsibility to provide an exit for that person."
Those were the words of Daktronics Co-Founder Al Kurtenbach when talking about the decision to make the company publicly traded. The commitment to going public began going door to door asking community members to believe in a new company that would enrich the city of Brookings. Of course, providing startup capital for the company was important as well.
"There are two standard approaches for entrepreneurs to provide an investor with an exit," Al explained. "The first is a payout after building and selling the company for a profit. Duane and I weren't interested in that option and that was never the intention of Daktronics; to build it up and sell it, then go sit on a beach somewhere. There's too much work to be done here at home in South Dakota."
That left the second option: becoming a publicly traded company. This allows investors an out by selling their stock on their own at any time if they so choose.
"Our initial stock certificates were sold for $5 per share, and we needed every cent. Part of our journey to be publicly traded started by staying afloat!" Al exclaimed.
"We weren't in Silicon Valley where startups are prevalent. We were in Brookings, South Dakota, where forward-looking people wanted to see something great happen in town. And they took a chance," said Daktronics Co-Founder Duane Sander.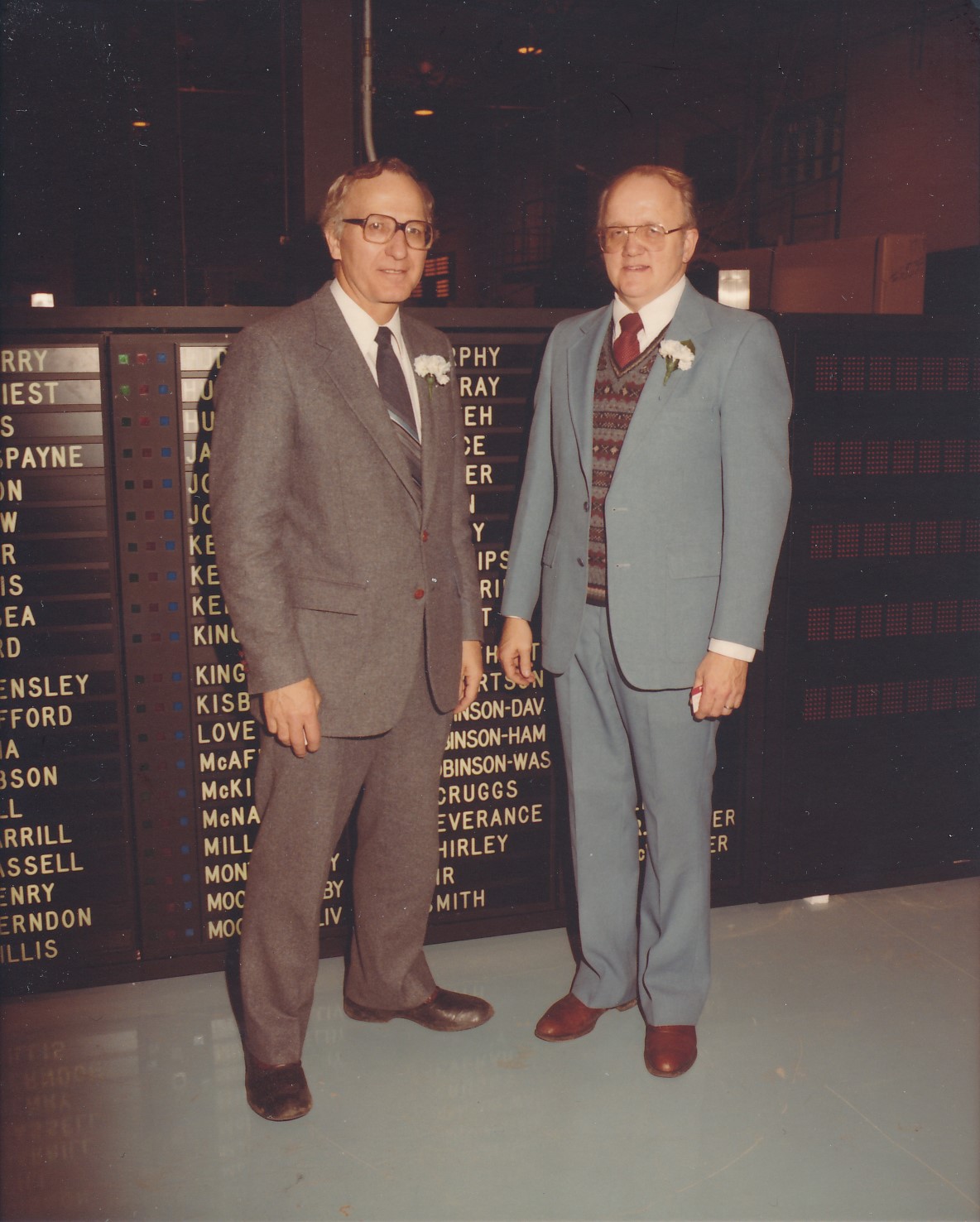 "We knew we were a small and somewhat remote company," Al continued. "This meant it would be best to focus our energy on serving smaller markets. We looked into small medical instruments such as the electronic thermometer, but quickly learned the market might be too large for us to serve."
At the time Daktronics was founded, the SEC had different classifications for large and small businesses selling stock. The company was considered a small business, classified as "Regulation A" and technically a publicly traded company as of their first stock purchase in 1969.
With a smile and a laugh, Al said, "When we started out, we were a Reg A company." Then he paused for comedic effect of this pun, showing his light-hearted side before getting serious again. "We were promising our initial investors the stock would be publicly traded in 10 years. It took us a little bit longer than we expected, but we made good on that promise."
Initial stock was sold in 1969 and Daktronics went public on the NASDAQ Stock Exchange on February 10, 1994. A total of 1.3 million shares were available on that day at $7.625 each raising $10 million. This raised the number of shares outstanding to four million which valued the company at $31 million. The details of the public offering were worked out with a small investment banking firm in Minneapolis, Minnesota.
"We were in Minneapolis doing the final negotiations for the stock prices the morning before everything was finalized and went live on the stock exchange," Al remembered.
If you'd invested in one dollar of Daktronics stock the day it was first available in February 1994, today your shares would be worth $8.01 and you would have an investment gain of 700% from dividends and stock appreciation.
When asked if there was a tipping point or significant moment in the company's history when it became clear that Al and Duane were going to meet the goal of being publicly traded, Al provided a classic response:
"The day it was first traded!"
Twenty-four years later, Daktronics, the small company that started out going door to door for investments, is still trading on the NASDAQ Stock Exchange today under the DAKT symbol. There are 44.5 million shares outstanding and the company's market value is $407 million. Since going public, more than $166 million in dividends have been returned to investors.
---