Daktronics Has Partnered with Human Trafficking: IN OUR BACKYARD in Efforts to end Human Trafficking
Our creative team has partnered with the organization Human Trafficking: IN OUR BACKYARD in their mission to end human trafficking. Your digital display technology allows you to keep your customers and your community informed and empowered to report suspicious and potentially harmful activity. This library of content will help you to do that by providing crucial reporting information. Our hope is that together we can keep our communities informed and safe.
David Grotzinger on 4/25/2022
Categories: Venus Control Suite Training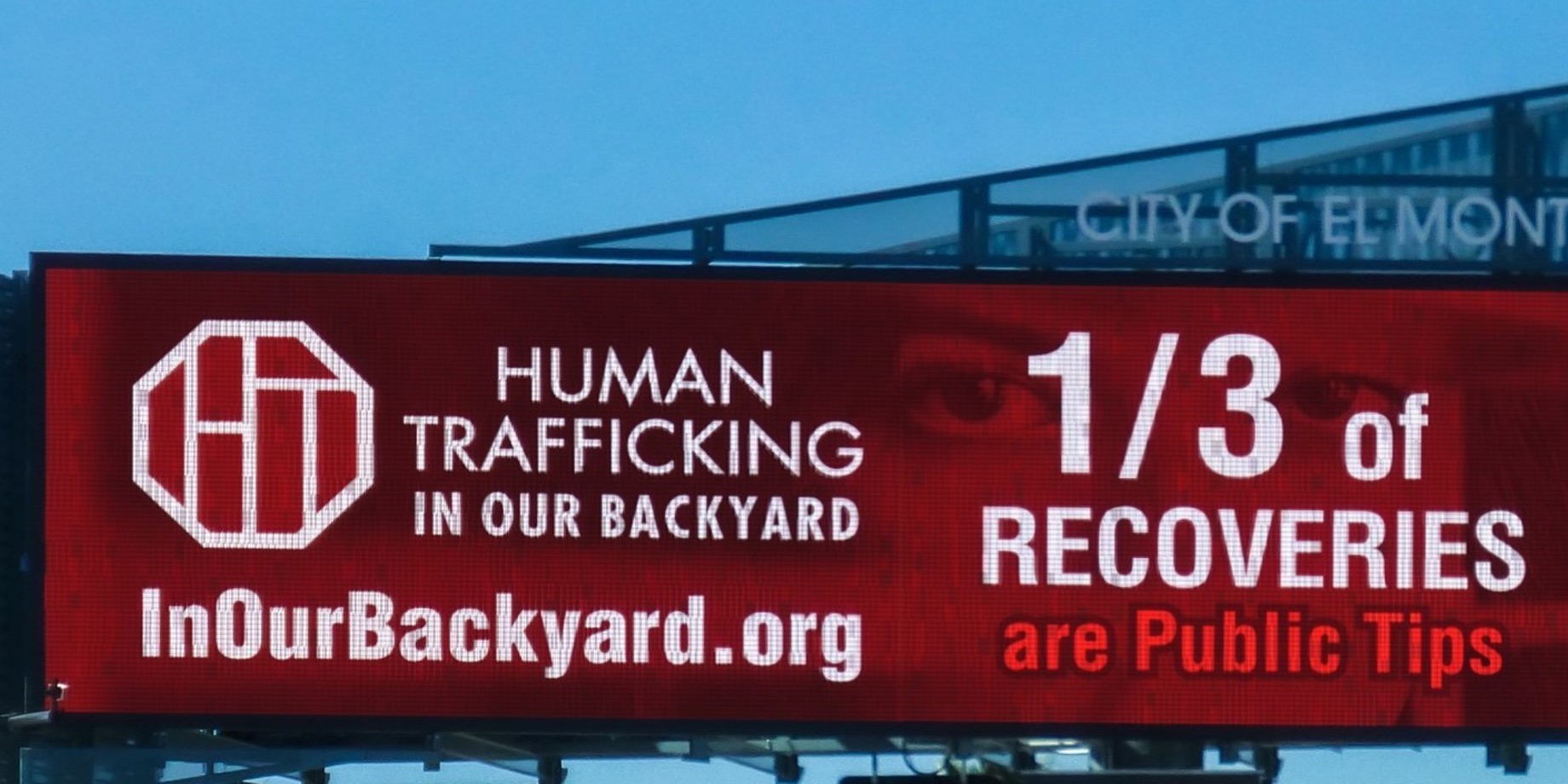 Follow these five steps to start informing your community.
Go to the Human Trafficking: IN OUR BACKYARD Content Site and select your display type through content navigation (Message Center, Digital Billboard, or LCD).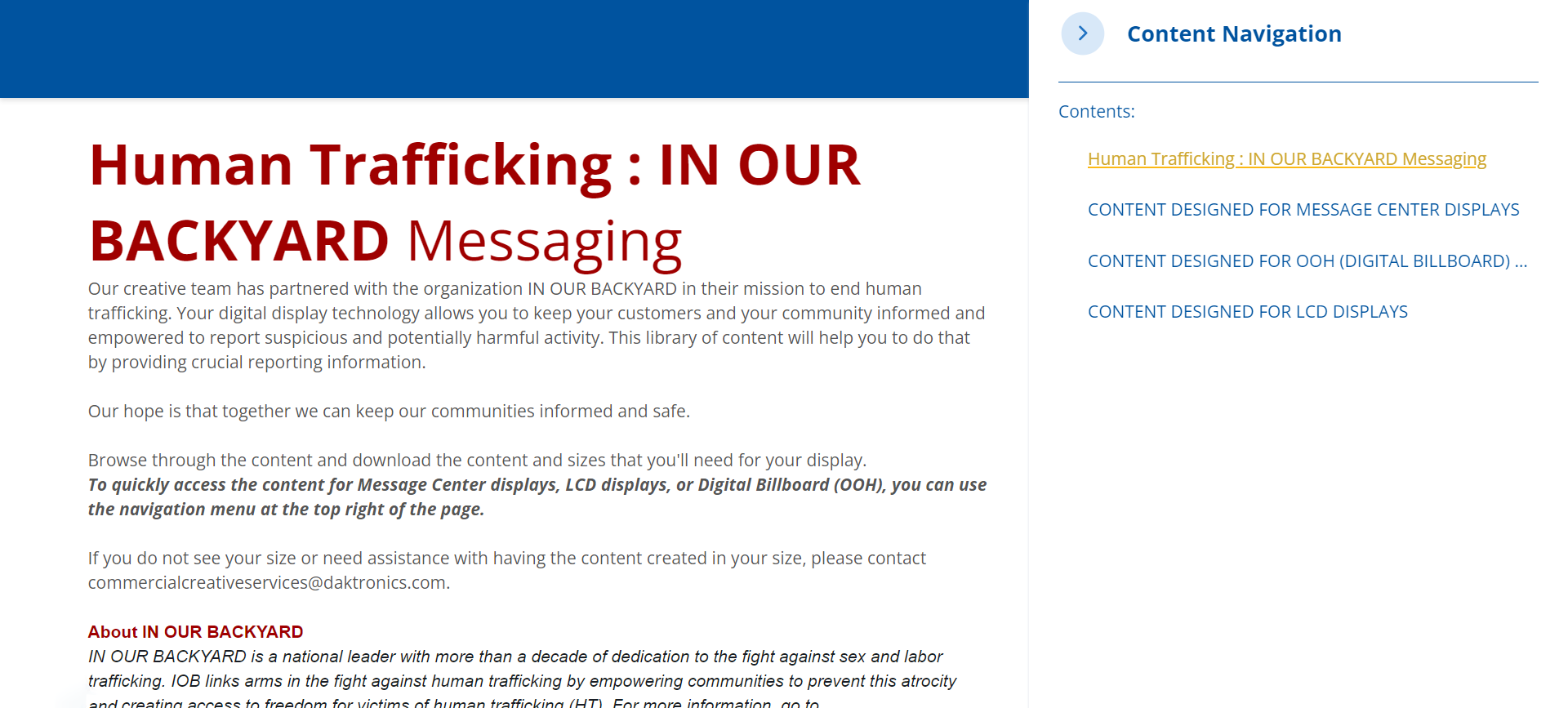 Enter in the size of your display in height by width format. For example, if the display size reads 150w x 60h in VCS I will search for height x width "60 x 150". Select the files you want to download or download all files through the buttons above the right hand side of the content thumbnails.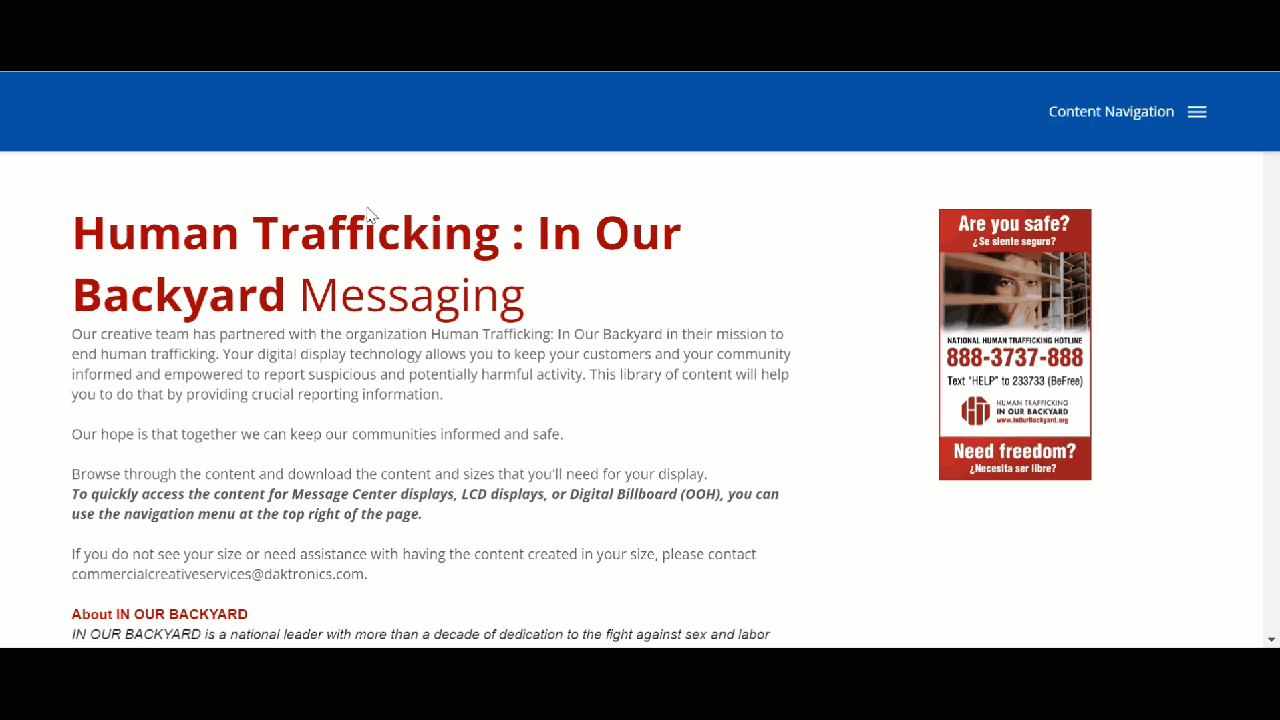 Once the files are downloaded to your computer you will need to upload them into your Venus Control Suite Media Library.
Create a playlist in the Scheduling App with the files you want to send to your display.
Let's link arms together with IN OUR BACKYARD to end human trafficking.
For more information on IN OUR BACKYARD:
---