BYU Set For Second Football Season With Huge LED Display Upgrade
BYU is set for second college football season with LED video displays at LaVell Edwards Stadium.
Justin Ochsner on 9/15/2022
Categories: Pro Sports and Colleges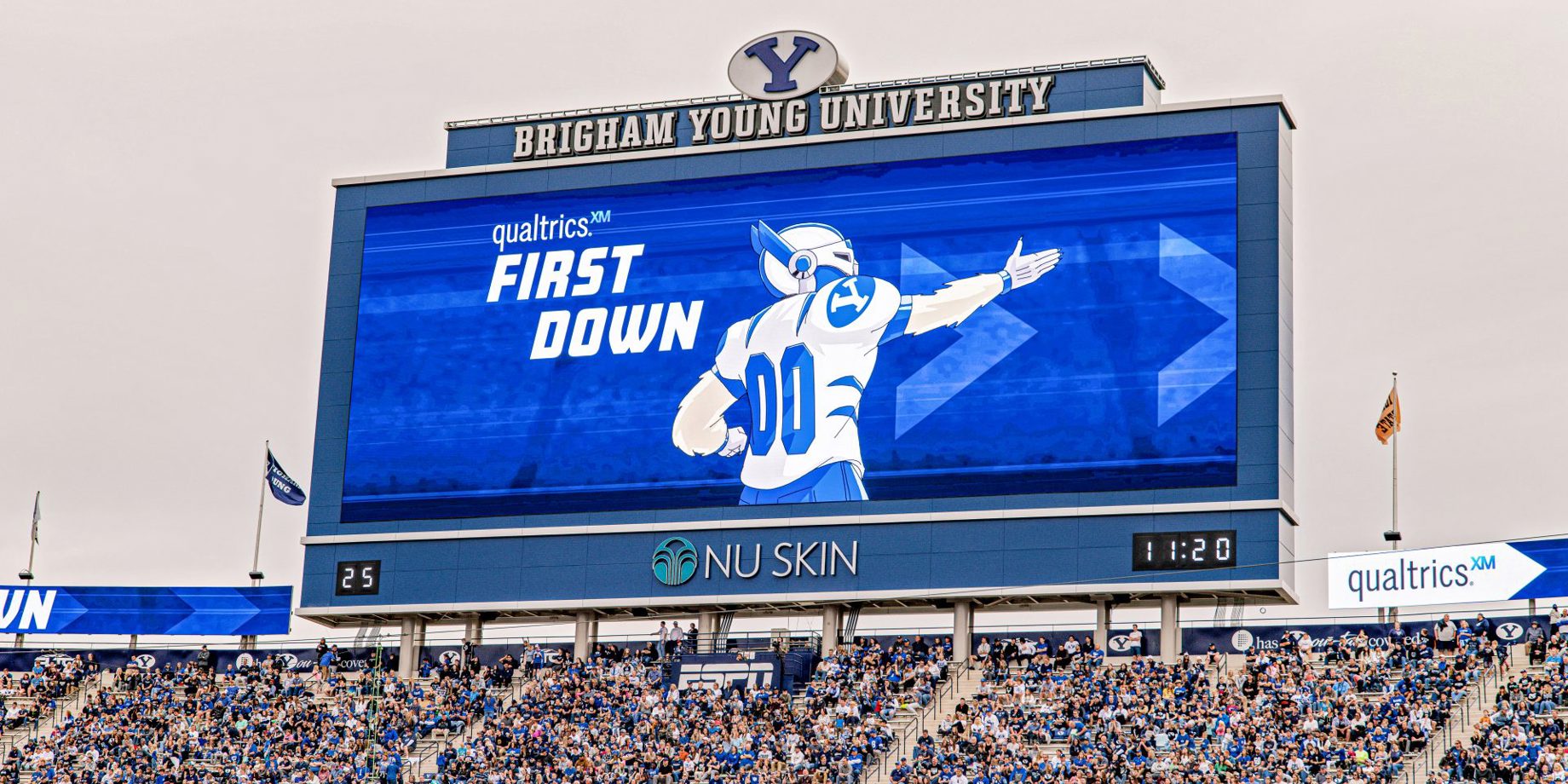 It's almost football season! The air is starting to get a bit cooler each night and the excitement of another season on the gridiron comes with it. That excitement is apparent on many college campuses across the nation, specifically at Brigham Young University (BYU) in Provo, Utah. That's because the Cougars home for football, LaVell Edwards Stadium, is entering its second season with a huge LED display upgrade from Daktronics.
This project, completed in time for kickoff in 2021, included 13.4 million pixels and nearly 15,000 square feet of digital canvas produced by six LED displays – two end zone video boards and four ribbon boards. The video display in the south end zone measures 48 feet high by 131 feet wide and the display in the north end zone measures 48 feet high by 72 feet wide.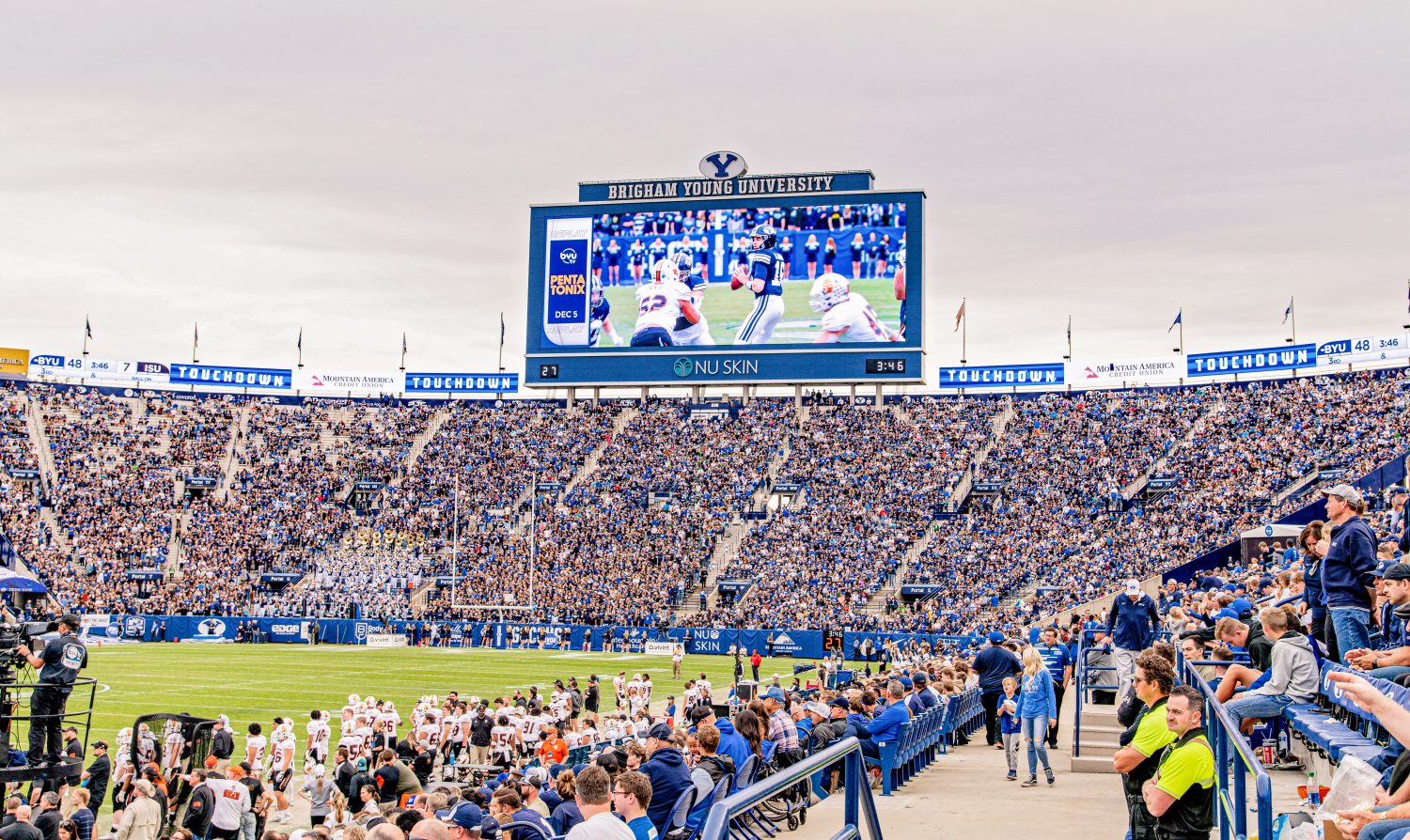 The south end zone received two LED ribbon displays, each measuring more than 7 feet high by 165 feet wide. The north end zone received two LED ribbon displays, each measuring more than 7 feet high by 195 feet wide. These displays complement the main video displays to help provide an immersive experience while also offering the possibility of highlighting sponsors throughout events.
All of the displays installed at the stadium feature 10-millimeter pixel spacing and feature industry-leading environmental protection for exceptional image quality and long-lasting performance.
After having the system for a year and learning the ins and outs, what's possible here and what can maybe happen over there, it's going to be a spectacle all Cougars fans will enjoy this fall. For those of us that have attended a live football game in the past few years, you can easily understand the difference having larger-than-life replays makes inside the stadium. Sometimes you're watching the ball and miss what's happening on the other side of the field and the ability of the video display to share that information with you helps keep you informed and immersed in what's happening on the field in front of you. And that's what BYU's system can deliver.
We hope you all enjoy the upcoming season and can make it to a game in person to experience the sport in a way that just can't be replicated at home!
---