A New System for a New Year
2017 is here, and we're helping you gear up for what could be your best year yet. Below are some different ideas to help you make sure your game day is on its "A game" this coming year. ADD TO YOUR SYSTEM If you have an older system, you may be leaning toward a new […]
1/5/2017
Categories: High School Sports
2017 is here, and we're helping you gear up for what could be your best year yet. Below are some different ideas to help you make sure your game day is on its "A game" this coming year.
ADD TO YOUR SYSTEM
If you have an older system, you may be leaning toward a new system or upgrading a certain feature. Whether you're thinking about adding a video display, stat panels or an audio system, take a peek at how we have all aspects covered to pump more excitement into your future game days.
CREATE NEW THINGS
You want to make sure to bring new content into your playlist every year. Playing the same ol' content over and over won't wow your fans. You want to impress those who visit your facility. Look into our content packages online or put your students' creativity to the test.
EXPERIMENT WITH IT
Switch things up this coming year and try new things you've heard of but have yet to try.  Engage your crowd with a fan cam, showcase students' work on the display or give your students the chance to earn credit for running the show.
REPEAT, REPEAT, REPEAT
There is so much you can do with your scoring system – start writing a list! Writing down next year's goals alongside your scoring system wish list will help you stay on track and keep you motivated. You have the basics of your scoring system down, now comes the fun part of uncovering the rest.
Need some inspiration to get you started? Check out our high school section on our website's photo gallery to see how you can enhance your game day this coming new year.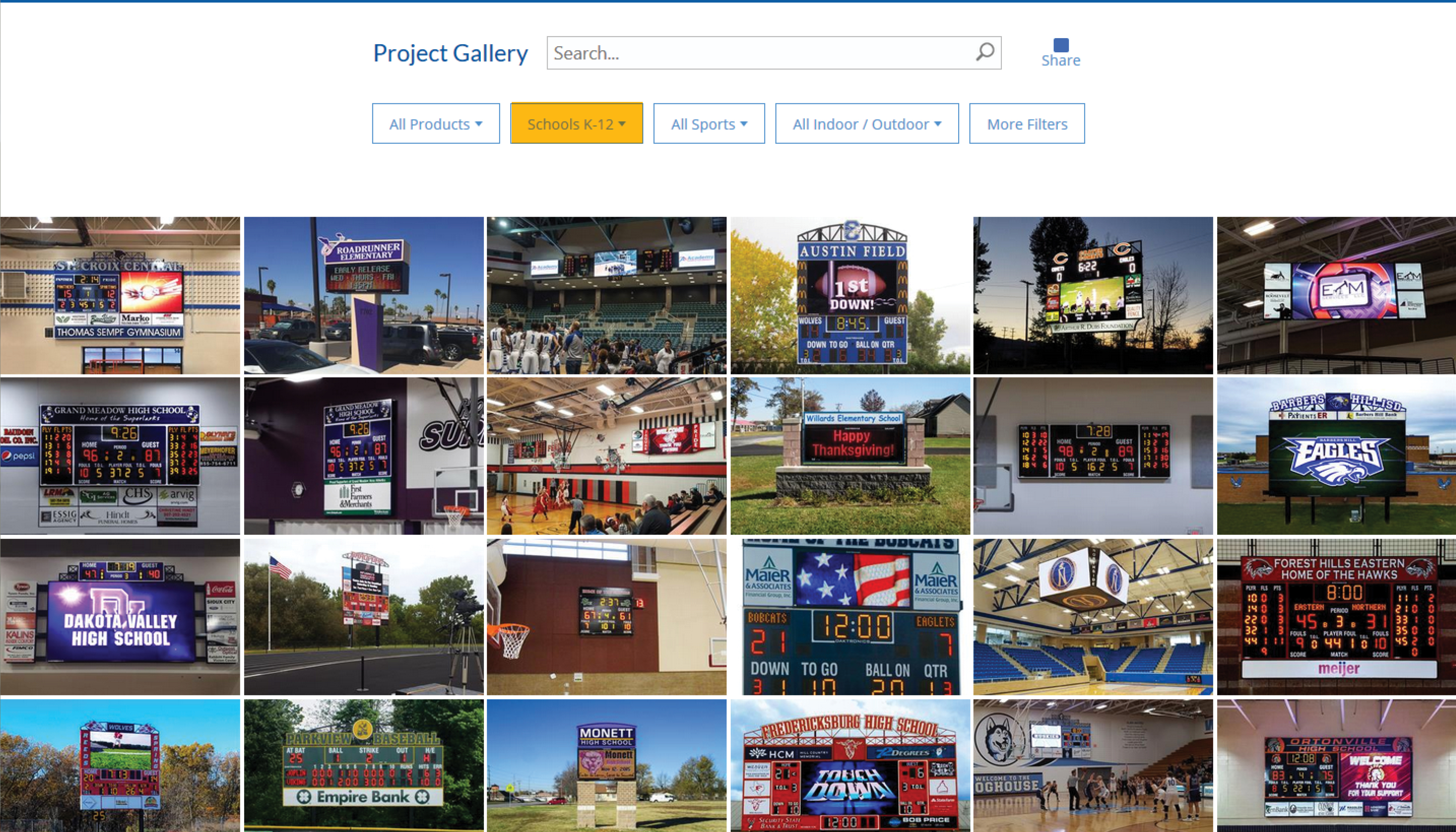 ---