Share Your Confidence in the LED Signs You Sell
Share specific reasons with your customers why you're so confident in the quality of the Daktronics LED signs you sell. The information you need is at your fingertips in The Daktronics Difference brochure. You'll find material to post on your social media and to share with a customer face to face. You'll also discover a […]
1/5/2017
Categories: Sign Company News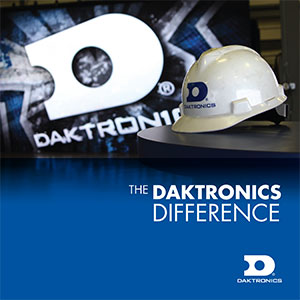 Share specific reasons with your customers why you're so confident in the quality of the Daktronics LED signs you sell.
The information you need is at your fingertips in The Daktronics Difference brochure. You'll find material to post on your social media and to share with a customer face to face.
You'll also discover a reminder of the services we offer you before, during, and after the sale.
Take a look at The Daktronics Difference and contact your Daktronics rep for hard copies!
---