17 Consecutive Years of Keeping Score at the Big Game
This year's championship game will mark the third time Raymond James Stadium has hosted the Big Game under the bright lights of Daktronics LED displays.
Steve Schreiber on 2/3/2021
Categories: Pro Sports and Colleges
For the 17th consecutive year, professional football's championship game will be held at a venue featuring Daktronics products. This year's championship game takes place at Raymond James Stadium in Tampa, a stadium with a long-standing history with Daktronics.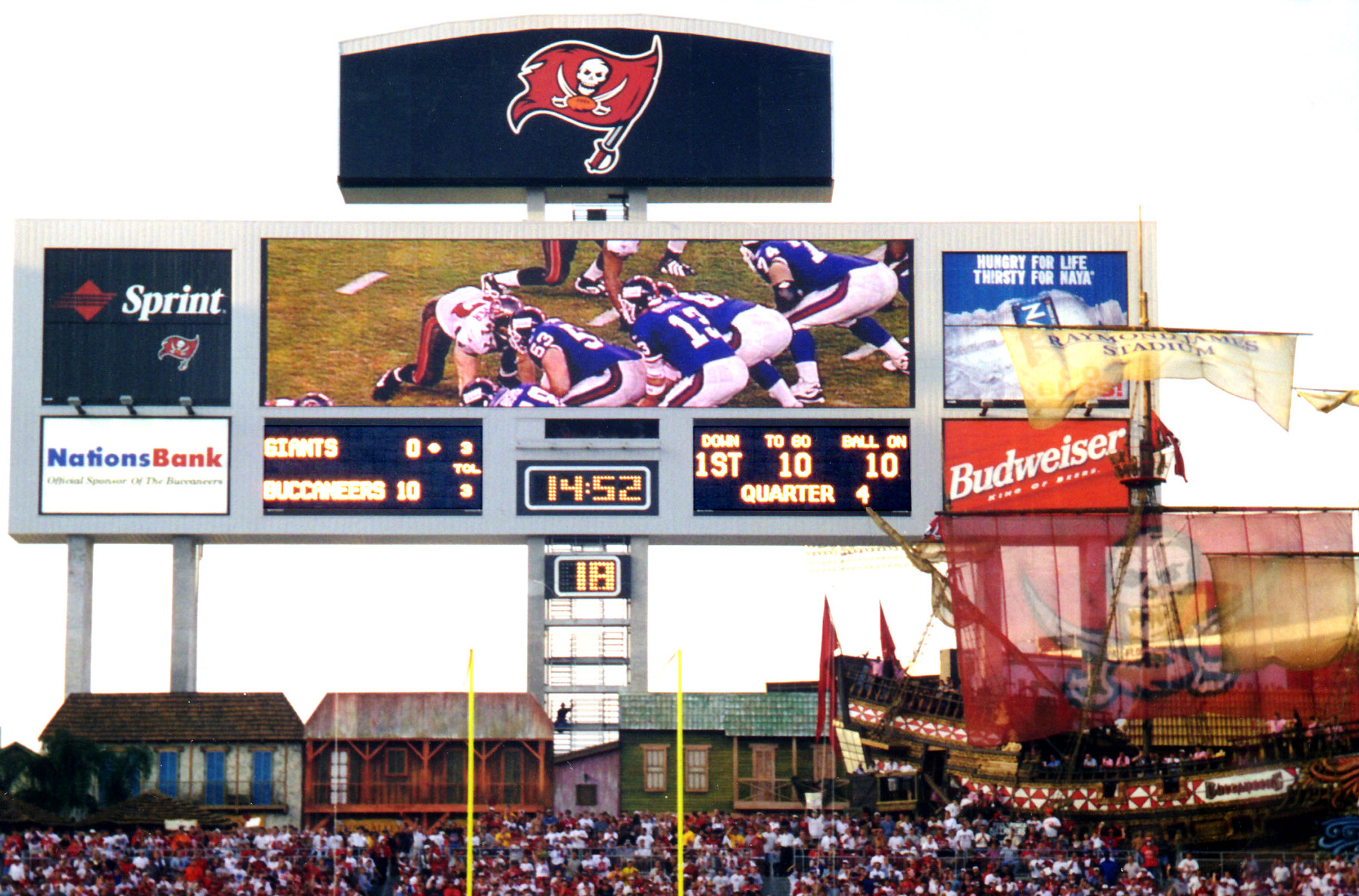 Since 1998, Daktronics has provided Raymond James Stadium with scoring and video display equipment. Back in 1998, Daktronics provided the initial integrated LED system for the opening of the then new stadium, which also was Daktronics first large screen video installation in the NFL. Proving the longevity and reliability of Daktronics product and video displays, the integrated system provided the Buccaneers 18 years of game-day entertainment and support in what can be a tough the Florida environment.
During that 18-year span, Raymond James Stadium hosted many notable and landmark events under the bright LED lights of our video boards. In 2001 and 2009, Daktronics displays also helped feature football's championship games at the stadium.
In 2016, the Buccaneers upgraded the integrated system to high definition video boards. The current system features 14 LED displays, all with 15HD pixel spacing, offering a digital canvas of nearly 40,000 square feet of LED with over 23 million LEDs.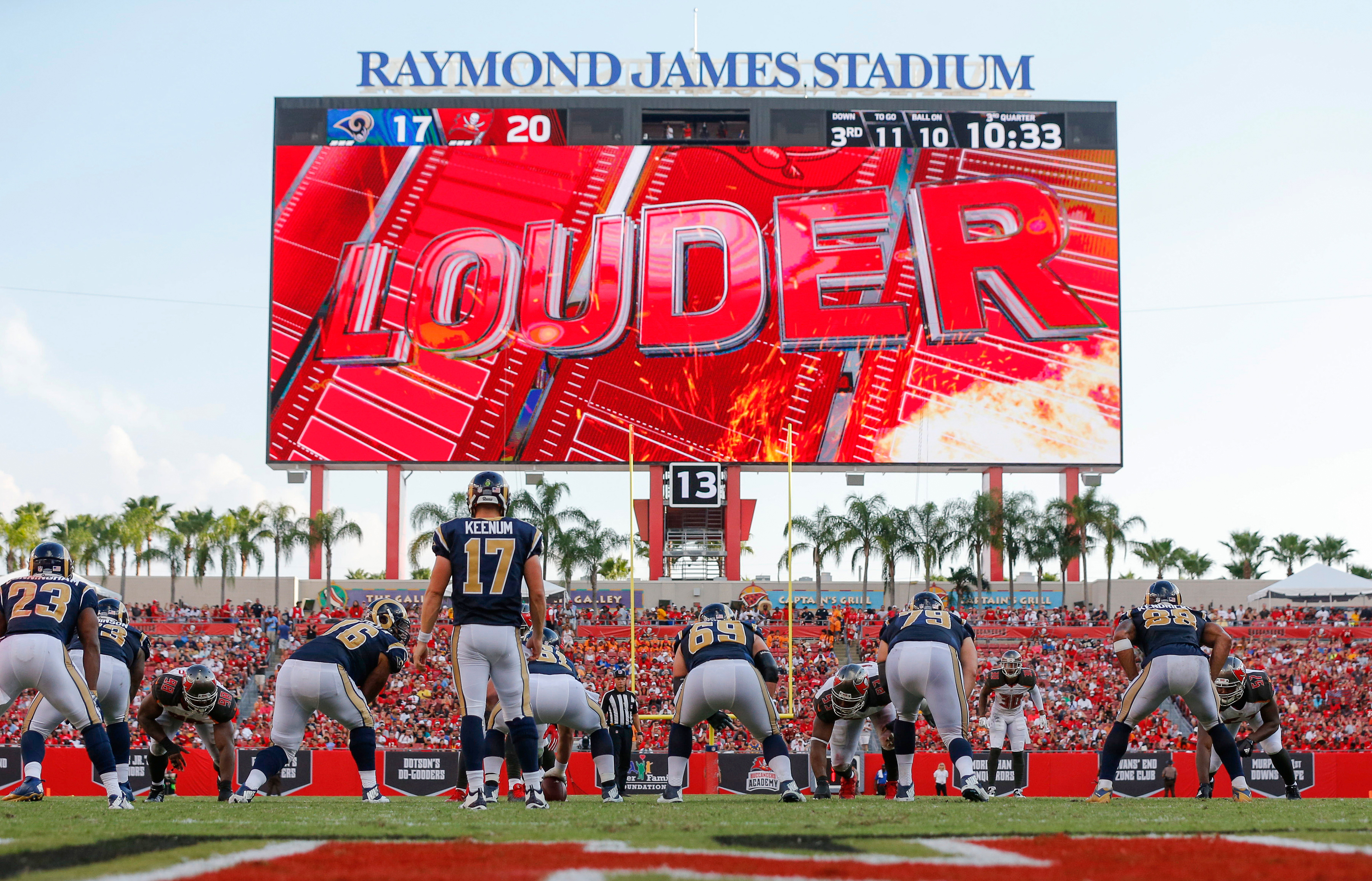 Mirrored in each end zone is a 60′ by 160′ video board. Directly above and below the main screens are several auxiliary displays dedicated to providing additional game and scoring information.
To complement the main video boards, there are four large video boards in each corner of the stadium. Each corner board measures 61′ by 43′, some of the largest auxiliary displays in the NFL. Together in unison, these displays offer the ability to implement some amazing content opportunities that spread across all displays.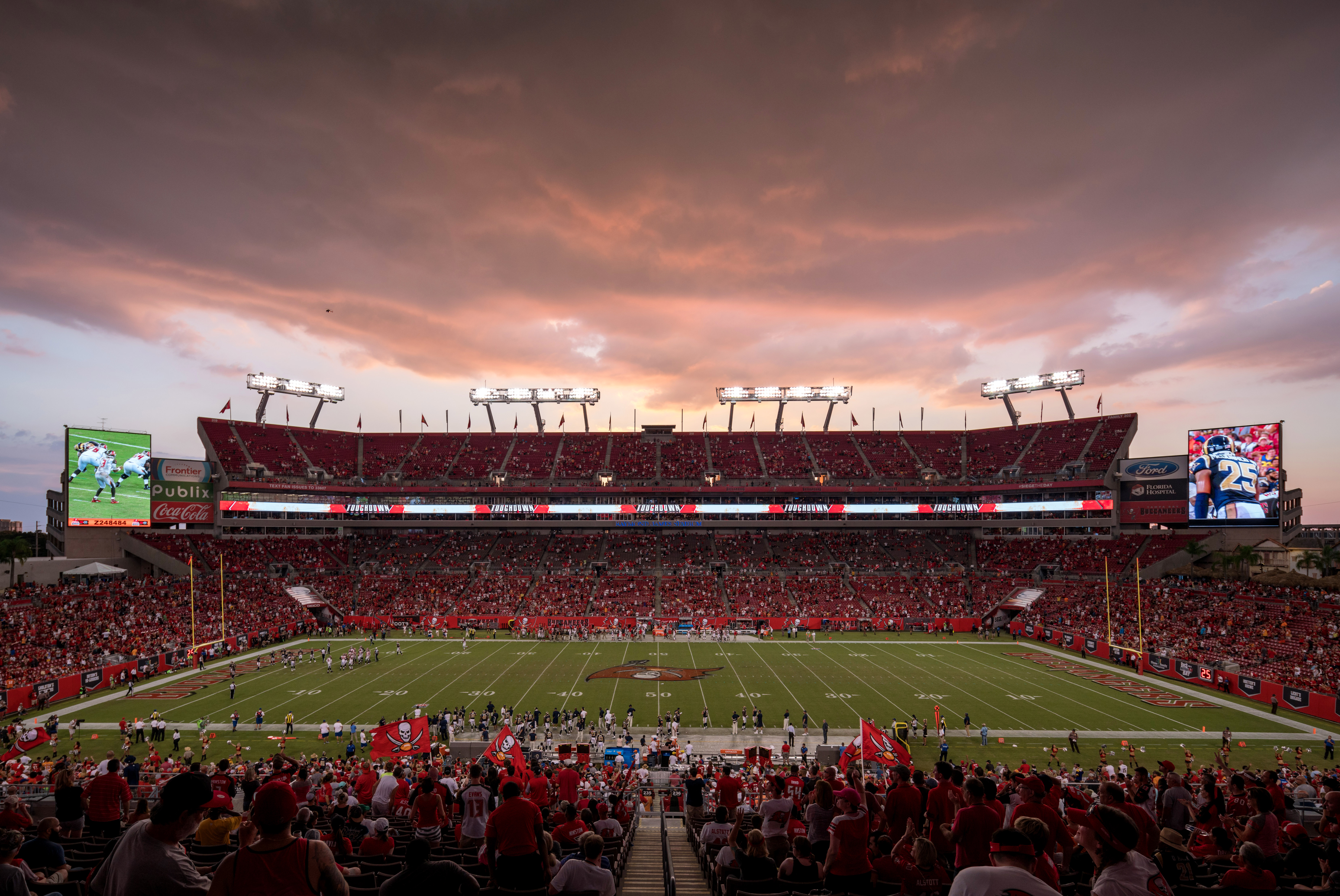 Along both sidelines, Daktronics ribbon boards surround the playing field. Each sideline ribbon board measures 6′ high by 679′ in length, the tallest fascia ribbons in the NFL.
Helping to control the entire system is Daktronics control system. Raymond James Stadium features Daktronics powerful Show Control System, an industry-leading control system that combines display control software, video processing, data integration and playback hardware into a user-friendly and easy-to-use production solution.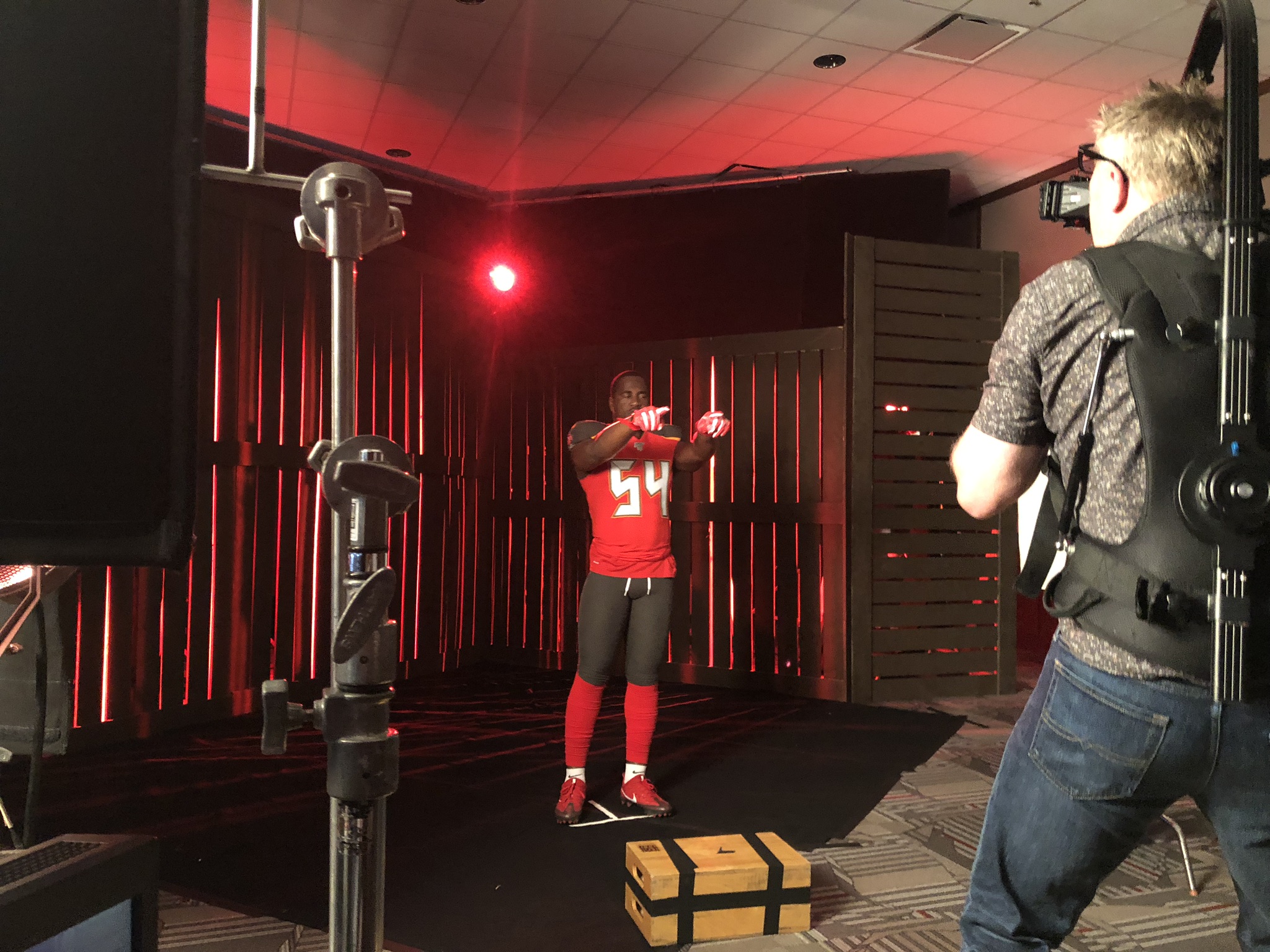 Over the years our Creative Services department has also helped provide content packages for the Buccaneers. We even sat down with the Buccaneers production stuff prior to the 2019 season to talk about running their show and life in the control room. You can listen to that Podcast HERE!
To help support the nearly 40,000 square feet of LED at Raymond James Stadium, Daktronics will provide event support for the big game. Leading up to the day of the event, event technicians and control room specialists are at the stadium to run pre-event checks and ensure the system is prepared for kickoff. Personnel will remain on site throughout game day to monitor the system and keep it operating as expected from an LED production standpoint.
"Our technology being used at the big game is exactly why we're in business, whether that game is professional football's championship game or a child's first little league game. This year, we're fortunate enough to be trusted with LED technology at football's big game for the 17th year in a row. It's also exciting that the game is at Raymond James Stadium, a great, long-time Daktronics partner."
– Daktronics Vice President of Live Events Jay Parker
We look forward to our displays showcasing the biggest game of the year and hope you enjoy the game!
---