$1.1 Trillion Holiday Sales and Billboard Ads
Your advertisers can win their piece of this pie with holiday digital billboard ads. We've pulled together some tips and ideas to share with them.
11/14/2018
Categories: Out of Home Advertising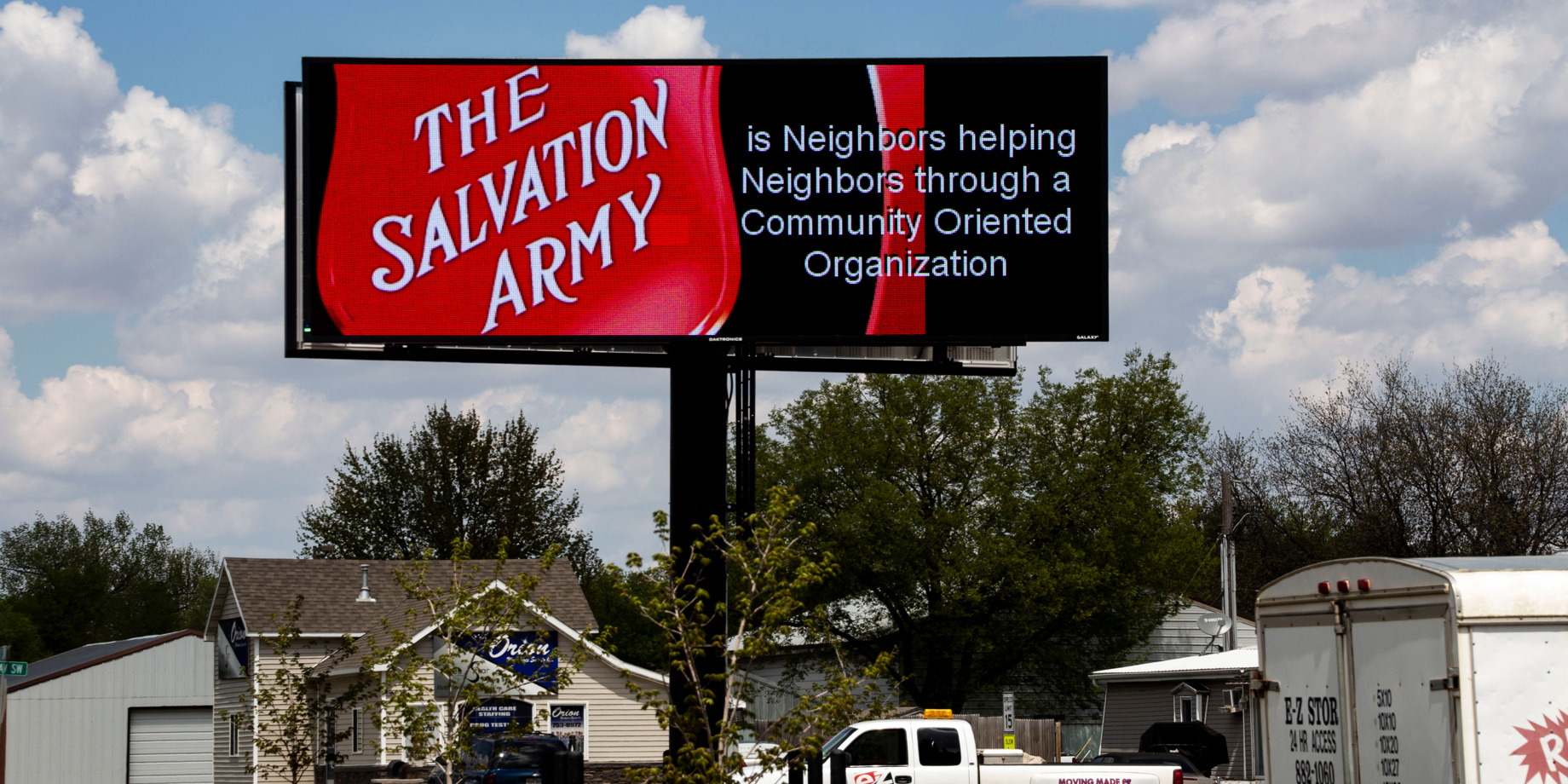 Now is a great time to promote holiday-related items. Why is it especially important this year? Because experts predict that retailers will earn more than $1.1 trillion in 2018 holiday sales.
Yes, that's "trillion" with a "t." Your advertisers can win their piece of this pie with digital billboard ads. We've pulled together some tips and ideas to share with them.
Develop a campaign
Encourage your advertisers to plan an ad campaign. There's a lot of revenue at stake, so it's worth the extra effort. Thinking it through now, rather than at the last minute, will help them keep their content fresh. It's also good to review the inventory they'll be promoting. What do they sell that's needed during certain seasons? Also devote ads to holiday specials, such as free gift wrapping and sample giveaways. They can also post extended shopping hours and remember to plan around their last shipping days.
Stand out with seasonal graphics
What triggers the front-door audience to look at an ad? The graphics. Just as stores decorate for the holidays, your advertisers need to decorate their messages with beautifully built seasonal images.
People emotionally react to standard, familiar graphics such as autumn leaves, pumpkins, Christmas ornaments. The holidays focus on family and friends. Statistics reveal that "when people are feeling nostalgic, they tend to worry less about spending money and are willing to spend more."
Forty years of research proves that we notice and remember pictures better than we notice and remember words. Effective graphics cut through language barriers and illiteracy to trigger a heartwarming feeling.
Charity is good for business
The holidays are a good time for businesses to give and share. In the 2017 season, REI got a lot of positive attention when they closed on Black Friday and invited their employees to take the day off. It's a good time to let people know how your advertisers treat their employees or which nonprofits they support.
Charity is good for business. Marketing experts say that companies involved in charitable activities "build good will in the community, enhance customer loyalty, heighten brand awareness, and, yes, even increase sales."
From 2018 Black Friday to 2019 New Year's Day, statistics reveal the biggest holiday sales ever. Daktronics has put together a collection of content for the upcoming holidays. If you don't find the size you need, contact commercialcreativeservices@daktronics.com!
Remind your advertisers to take full advantage of their digital billboard ads. Encourage them to build a campaign with fresh, seasonal messages promoting their holiday-related items. Also, point out that giving back to the community is good for business!
---