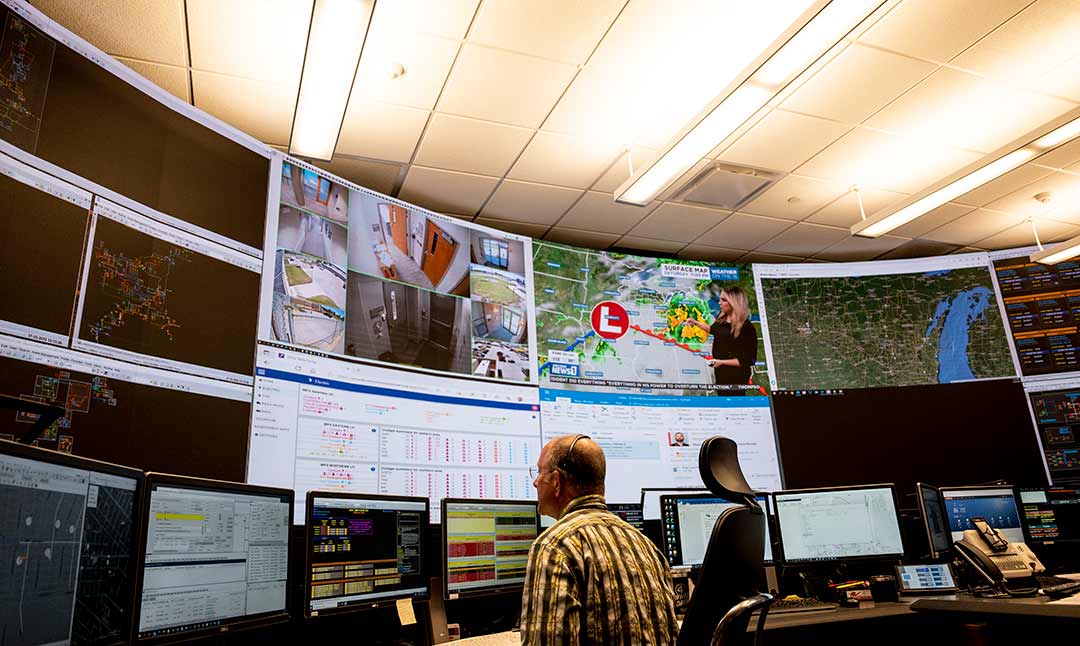 WEC Energy Group Improves Control Room View with Curved Daktronics Display
Customized design-build project leads to single screen for critical information
BROOKINGS, S.D. – Mar. 15, 2023 – To bring a single screen online at WEC Energy Group, Daktronics (NASDAQ-DAKT) of Brookings, South Dakota, collaborated with integrator ACP CreativIT / Camera Corner Connecting Point (CCCP) and fabrication group Advance Mounting & Design (AMD) to design an aesthetic and functional solution required for the application. The installation was completed late in 2022 at WEC Energy Group's control room in Ashwaubenon, Wisconsin, near Green Bay.
Wisconsin Public Service, a subsidiary of WEC Energy Group, now uses the curved screen for the tracking of background systems and live data while also analyzing open media sources to ensure their personnel are informed of critical information as they check and adjust the power grid and related systems accordingly. This includes the ability to show current grid status, webcams, active data readings, presentations, upcoming weather events, open sources and any feeds from individual monitors cast onto one screen for all to see and ingest simultaneously.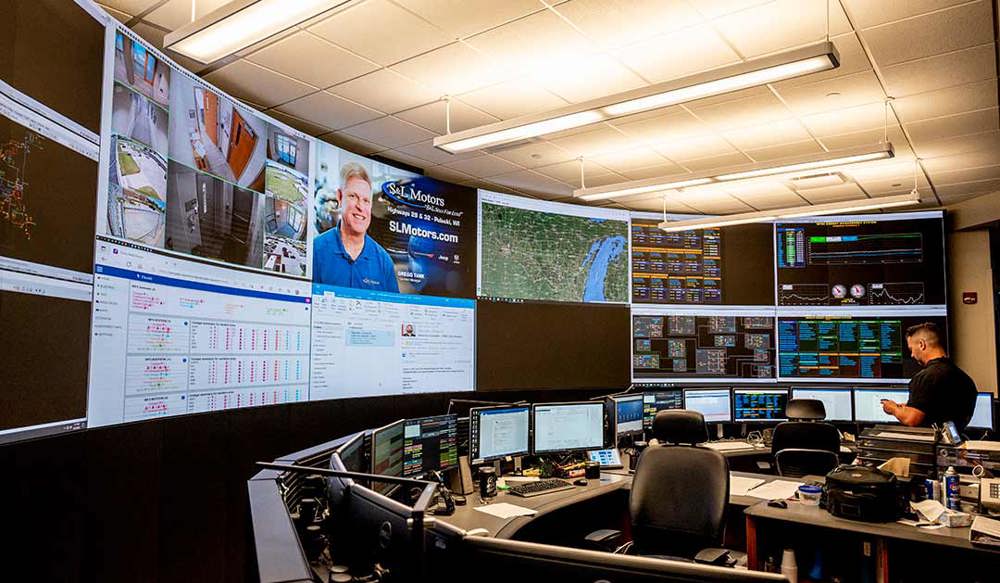 "We enjoyed working with WEC Energy Group in the design phase and bringing manufacturers together with a unique end result that met the specific needs of WEC Energy Group," said Mike Mader, senior account manager with CCCP. "This is exactly what Daktronics and AMD were able to provide for us with the custom-designed, large curved video wall and cabinet space to house all of our equipment."
The display features Integrated Matrix Device (IMD) LED technology consisting of red, green and blue pixels mounted in a 2x2 array to achieve extremely close pixel spacing. In this instance, a 1.2-millimeter pixel spacing brings the nearly 7-foot-high by 44-foot-wide display to life on a custom curved floor stand.
"We're fortunate to work with great partners and integrators to bring this project into reality for WEC Energy Group," said Derek Dorow, Daktronics project manager. "The customization for this project was top-notch and the collaboration between all parties to design and build a feasible solution at the desired curvature was nothing short of fantastic. The result is an amazing screen that brings all the critical information into one place for those that need it."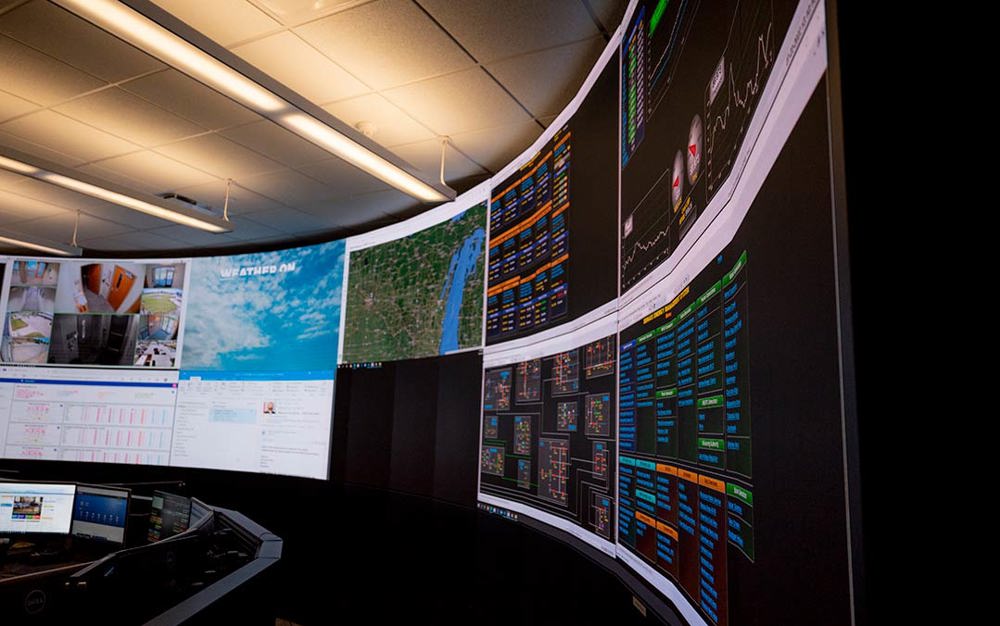 Daktronics offers a line of narrow pixel pitch LED displays ranging from 2.5-millimeter down to 0.7-millimeter pixel spacings. This product line brings expansive opportunities to those spaces commonly associated with LCD technology to create luxurious and immersive environments, share artistic digital content or show detailed, high-quality video.
About ACP CreativIT and CCCP
ACP CreativIT and CCCP are focused on business outcomes and providing long-standing solutions to our customers that incorporates world-class technology. We have teams of pre, post and solutions architects and engineers who can design a full-scale solution to meet any challenges you have and bring your vision to life, as well as deploy, install, maintain and support you well into the future. With specialties in IT security, networking, data center, AV, physical security and unified communications, our team can provide your organization with an end-to-end solution.
​About Daktronics
Daktronics helps its customers to impact their audiences throughout the world with large-format LED video displays, message displays, scoreboards, digital billboards, audio systems and control systems in sport, business and transportation applications. Founded in 1968 as a USA-based manufacturing company, Daktronics has grown into the world leader in audiovisual systems and implementation with offices around the globe. Discover more at www.daktronics.com.
Safe Harbor Statement
Cautionary Notice: In addition to statements of historical fact, this news release contains forward-looking statements within the meaning of the Private Securities Litigation Reform Act of 1995 and are intended to enjoy the protection of that Act. These forward-looking statements reflect the Company's expectations or beliefs concerning future events. The Company cautions that these and similar statements involve risk and uncertainties which could cause actual results to differ materially from our expectation, including, but not limited to, changes in economic and market conditions, management of growth, timing and magnitude of future contracts, and other risks noted in the company's SEC filings, including its Annual Report on Form 10-K for its 2018 fiscal year. Forward-looking statements are made in the context of information available as of the date stated. The Company undertakes no obligation to update or revise such statements to reflect new circumstances or unanticipated events as they occur.