Your New and Improved Event Production Curriculum
Hands-on experience is key for high school students to gain real world experience. By incorporating your video display into your curriculum, you are creating another pride factor on game day. Look even deeper at how this experience can lead to scholarships and careers in college and professional venues with the same equipment.
9/10/2020
Categories: High School Sports
Get the most out of your video board. From creating an exciting atmosphere at sporting events to generating revenue through sponsorships, video boards have obvious benefits for your whole school. But, your board can also be an educational asset that provides students with hands-on experience in event production.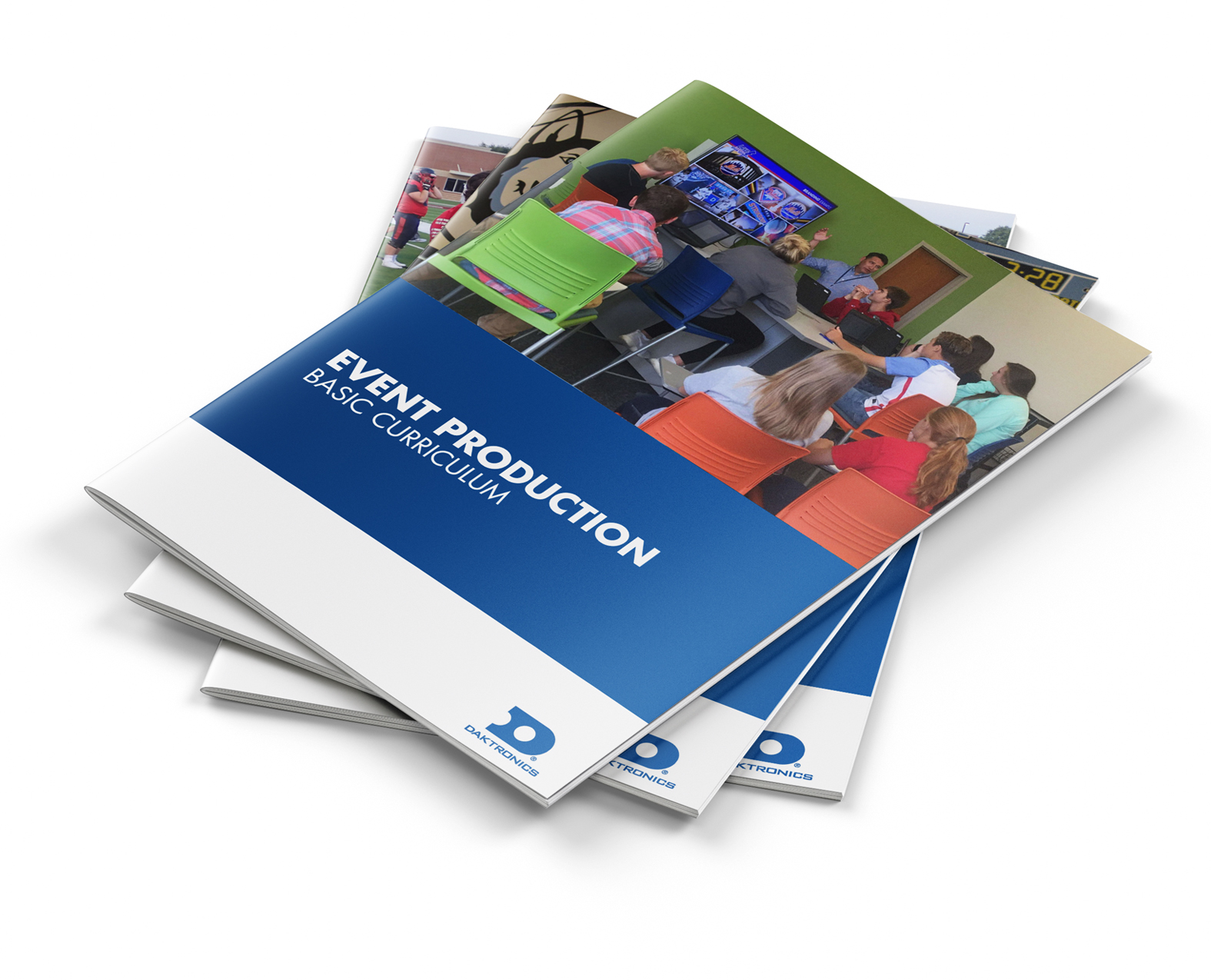 That's why we created a curriculum that includes the newest and most accurate information. The Daktronics curriculum gives teachers the tools to walk students through event production and teach them how to operate our equipment.
There are three different package levels – basic, intermediate, and advanced – to match your school's equipment and skill level. These opportunities enable each student to grow both now and in the future.
"We developed this curriculum that teaches kids the right way to use products, the terminology, the workflow, and everything that colleges expect (from event producers)" explains Kyle Sydow, Daktronics High School Market Manager.
What is in the Curriculum?
Two types of professionals created the Daktronics curriculum: Daktronics equipment experts who can produce an amazing event, and teachers who know how to lay out an effective and informative curriculum that's easy to follow.
This curriculum outlines a course like any other high school class. It has readings with each chapter, class activities, tests, and quizzes.
The curriculum also helps expand student participation at your school by getting more kids involved with extracurricular activities. Students tell us they feel like an important part of the team, even when they're not participating in athletics.
How Does the Curriculum Benefit Students?
"Our goal is to connect high school students that have these skills with colleges that can utilize them," says Angie Wilson, Professional Service Manager. About 75% of colleges have Daktronics systems in their facilities.
By exposing students to advanced event production techniques and helping them develop these skills early on, it opens the door to possibilities they didn't have access to before.
Many students can join event production teams at their colleges – and get paid to do it! Whether it's a part-time job for them, a scholarship that pays their tuition, or the next steppingstone to getting a job with a professional sports team, having previous knowledge and experience with Daktronics equipment helps them land a spot on the team.
Where Can I Get This?
Reach out to your local salesperson and let them know you're interested! We will work with you to find the level of curriculum that will best suit your school. If you don't know who your salesperson is, fill out the form at www.daktronics.com/eventproductioncurriculum and someone will be in touch.
---