Turn Your Shoppers into Loyal Regulars
Grocery stores rely heavily on impulse buys, which are made primarily in-store. Give your shoppers an experience they can't get anywhere else.
6/19/2020
Categories: Business & Community, Sign Company News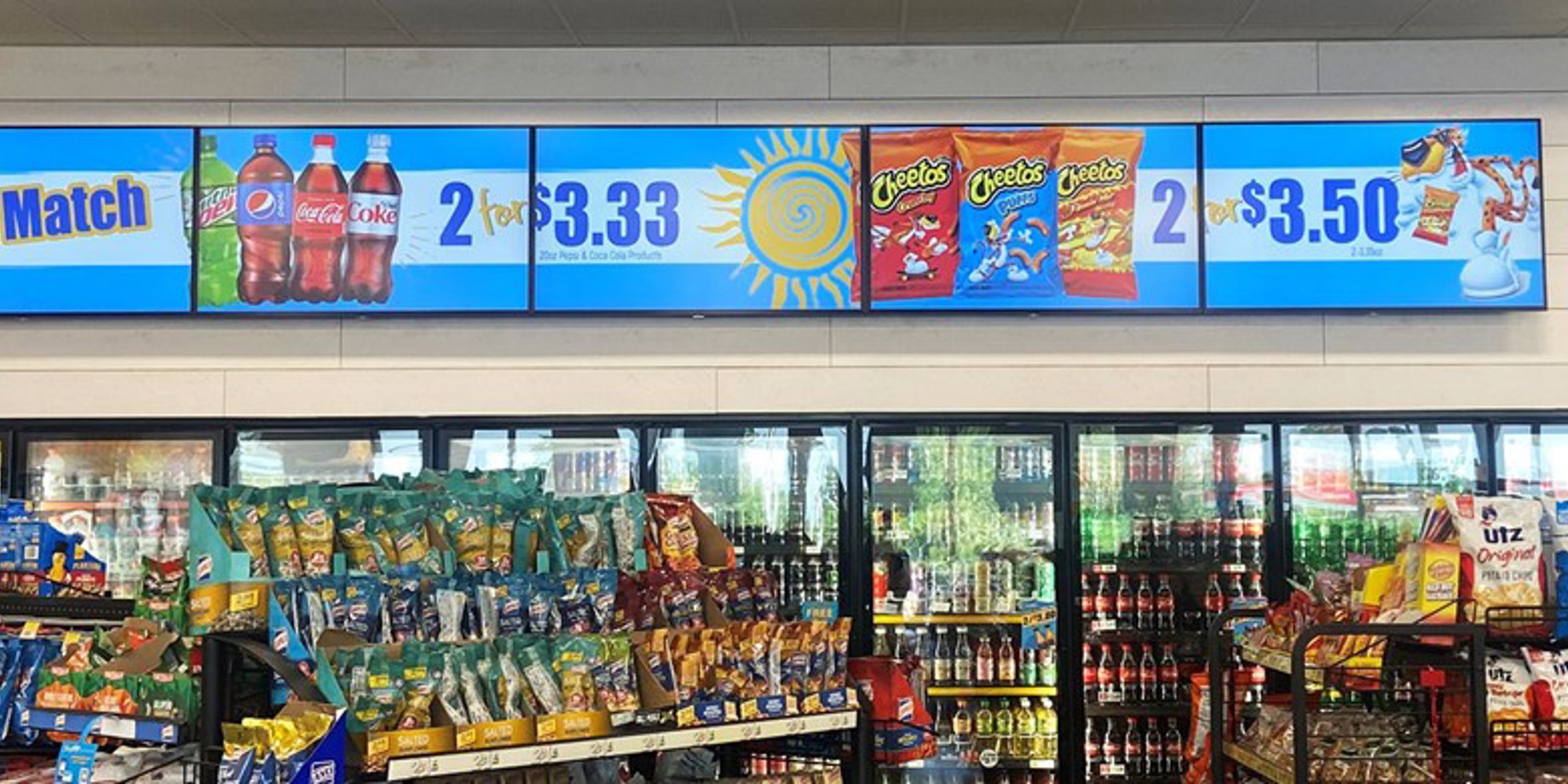 Americans spend up to $5,400 yearly on impulse buys – that's $324,000 in a lifetime!1 As a grocery provider, your profit would deteriorate without customers making split-second decisions to toss an item in their cart.
Drawing people into your store is so important, as 8 of 10 impulse buys happen in-store, opposed to online.2 While having a user-friendly online platform secures those customers who can't or refuse to shop in-store, you want to focus on the method that will bring you the most revenue: good, old-fashioned, in-store shopping.
Here are a few ways to attract customers to your store and keep them coming back:
Create a Great In-store Experience
Just like going to an NFL stadium for a live game is a different experience than watching it on TV, you need to create an environment that your shoppers can't get anywhere else.
Offer in-store specials that discount items for an hour only. Hand out free samples for customers to enjoy, as it may lead to purchases. Host an ice cream social or other fun events for you shoppers. These are just a few of the countless ways you can make your store the most exciting place to shop in your community.
Play some music! A study found that shoppers spend 34% more time in your store if music is playing.3 Environmental factors like this play a huge role in whether customers choose your store as their primary grocer.
Use Indoor Signage to Increase Impulse Buys
There's no better way to change your deals, specials, and advertisements at a moment's notice than with an indoor LED or LCD display. Digital displays catch shoppers' eyes and get your products noticed, which directly stimulates impulse buys.
New technology will also futureproof your store and attract customers. With the luxurious feel in your store, shoppers will associate your products with higher quality.
Advertise Your Deals on an Outdoor Digital Sign
With an LED display outside, impulse shopping starts before your customers even step foot in the store. Driving by, they can see an ad for "Buy One Pizza, Get One Free" and decide to stop in. This not only attracts people to your store, but it also keeps them out of your competitors' stores.
Customers get in the habit of looking at your sign as they drive by to check for any special offerings or events. This is how you get people to return day after day and, consequently, make more impulse buys while they are in your store.
If you're interested to see how your business would do with a digital sign, calculate your potential ROI, or learn more about LED displays.
1Winnie Tran, "Retail Therapy and the Power of the Impulse Buy," DAC, February 26, 2019.
2Khalid Saleh, "The State of Impulse Buying Persona – Statistics and Trends," Invesp, April 11, 2018.
3Ronald E. Milliman, "Using Background Music to Affect the Behavior of Supermarket Shoppers," The Journal of Marketing, 1982.
---