Tips for A Clean, Fresh Look For Your Static Signage
Take a look at your sports venues. Do these facilities look cluttered? It's important, because your sponsors need signage that looks fresh and well-placed to attract their customers. Inconsistent advertising banners haphazardly placed just anywhere won't get your sponsors the most bang for their buck.
11/14/2019
Categories: High School Sports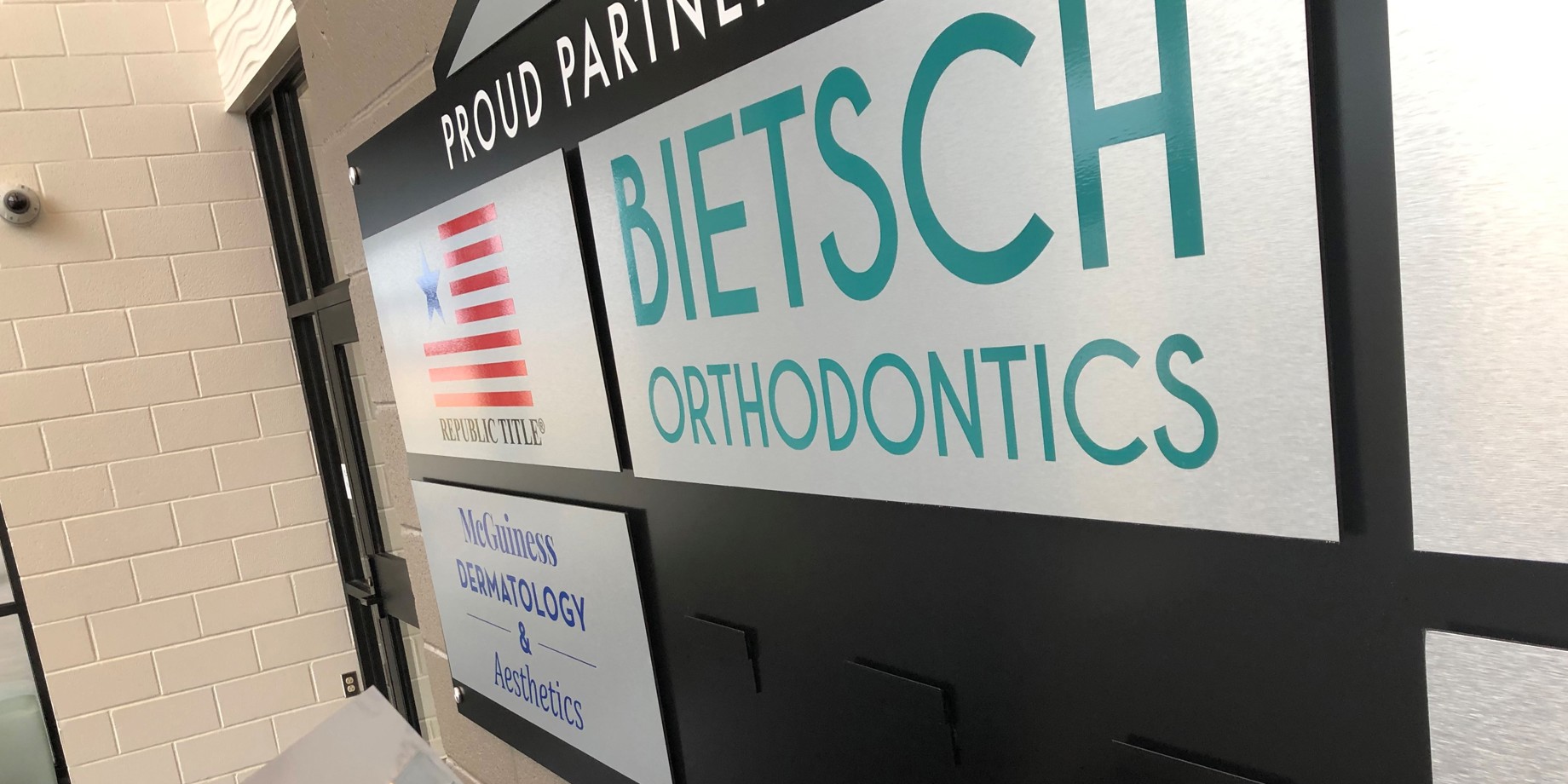 Daktronics Sports Marketing (DSM) helps schools raise funds for a video board. DSM also creates exciting static graphics and digital signage at your venue for premium sponsorship recognition.
Random vs. thoughtful placement
Static signs are often the culprits of clutter because there's no overall plan. Static sign applications aren't strategically placed, so posters and banners can build up randomly everywhere. Signs also become dingy and faded over time, especially weather-beaten outdoor facility signage.
And messy static and digital signs can hinder your sponsors' messages. According to studies, visual clutter confuses the brain when too many elements vie for attention.
We've got your back. And your signs.
Our Daktronics Sport Marketing (DSM) group helps schools across the nation raise funds for scoring and video solutions. Our design group has experience building a branded look for your facility that factors in all your sponsor signage, and potential you haven't though of.
Tips:
Make your signs more permanent. By using proper materials to make your signs they will last longer. Avoiding that old dingy look.
Make them more attractive. By putting more thought into the branding of your signs you can draw attention to their appeal, rather than cause extra clutter around your facility.
Make them more profitable. By making them last longer and look better you end up making your sponsors happier, drawing in new ones year after year.
The assistance and experience of the DSM sales representative and designer create a duo of consultation that takes your facility to a cleaner, fresher look, as well as showcase support from local community business.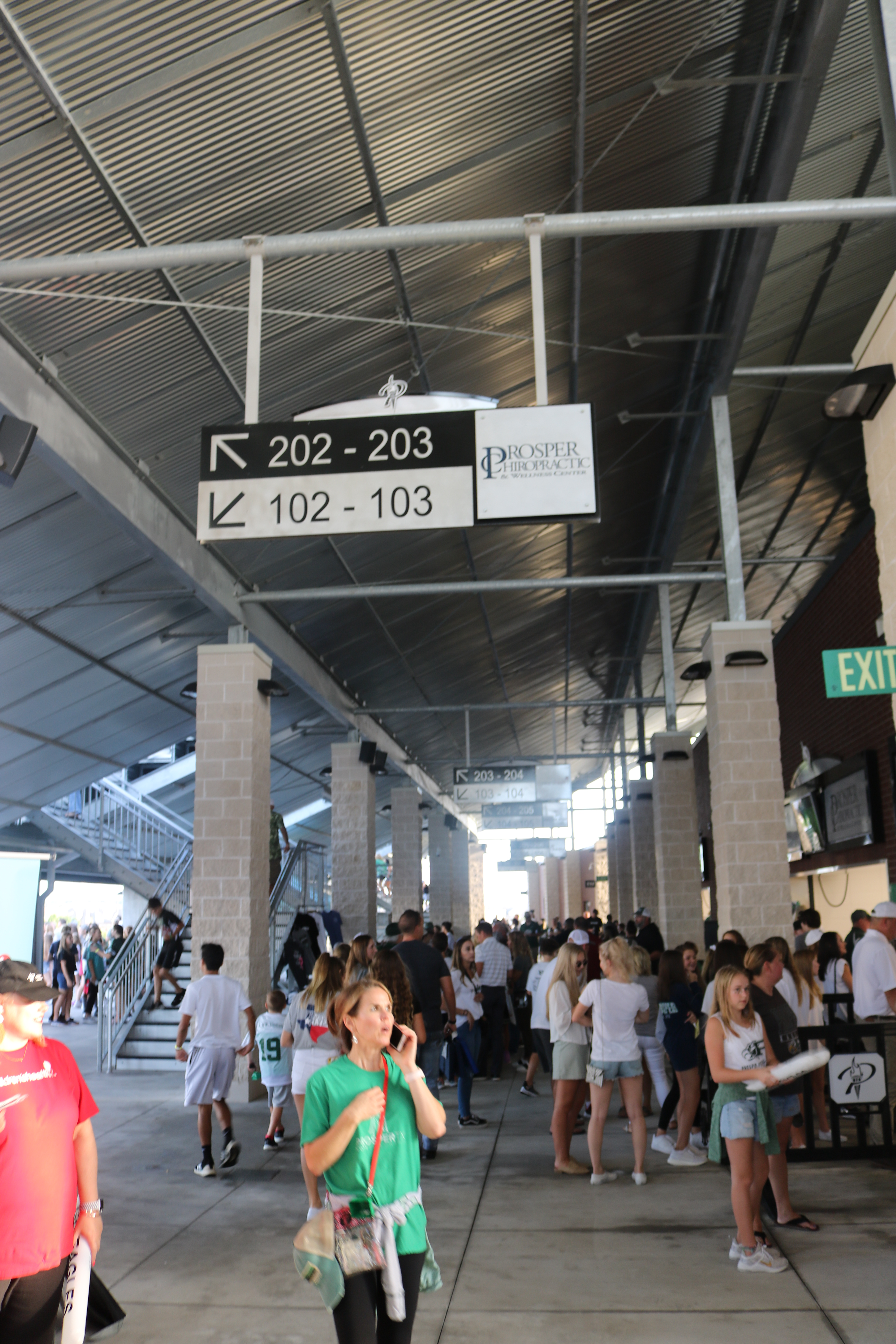 Look Beyond Sponsor Signage
Facilities require multiple-navigation signs, such as wayfinding, concessions, tickets, directions, entrance and exit, as well as press boxes, to name a few.
These photos show examples of the school spirit graphics DSM creates. Graphics such as these give a branded look to facility upgrades or new construction.
Unobtainable projects become a reality
New scoreboards and video displays create an exciting game-day experience, but this impressive technology can seem out of reach for some schools. It doesn't have to be. Daktronics Sports Marketing (DSM), a division of Daktronics, is here to help you.
Visit www.daktronics.com/dsm to see how our team makes seemingly unobtainable projects a reality for schools all over the United States. Could your school be next? Start a free consultation to find out.
---