Sweet Treats Helped Make Miracles Happen
Daktronics participates in Miracle Treat Day.
9/16/2019
Categories:
Thursday, 25 July, was Miracle Treat Day and Daktronics employees helped make the day a delicious success. Miracle Treat Day supports the Children's Miracle Network. One dollar for every Blizzard® treat or coupon sold was donated to the Children's Miracle Network.
These donations are used by the Children's Miracle Network to purchase equipment for newborn babies in the NICU, to support families by covering some meal expenses, mileage, and lodging, and funding programs such as Child Life and Spiritual Care.
This year, Daktronics' goal was to sell 1,500 Blizzards and coupons. While the final total of 1,335 blizzards and coupons did not quite meet the goal, it did surpass last year's total of 1,283 treats sold. The event was well-received at Daktronics with many employees participating by purchasing at least one sweet treat or coupon.
Two employees were particularly moved by the success of the event. Julie VanDyke, Daktronics Production Team Lead, and Preston LeSage, Daktronics Manufacturing Engineer,  have two big reasons support the Children's Miracle Network-their sons
"I have two children who have both spent time in the NICU," VanDyke said. "They were both born at twenty-six weeks gestation. One of them continues to see doctors regularly at the castle [Sanford's Children's Hospital in Sioux Falls, South Dakota]. Children's Miracle Network gave my family coupons to eat at the cafeteria while my youngest was in the NICU for 131 days."
VanDyke described how important it is for Daktronics employees to participate in Miracle Treat Day.
"This event supports members of our community," VanDyke explained. "There are many families at Daktronics and Brookings that have Children's Miracle Network kids. We participate in a great cause when we have this event at Daktronics, so thank you to everyone who participated!"
VanDyke and LeSage's youngest son, Nolan, is six years old and continues to make visits to the Sandford Children's Hospital for appointments. He made a thank-you note for the Daktronics employees who participated in this year's event.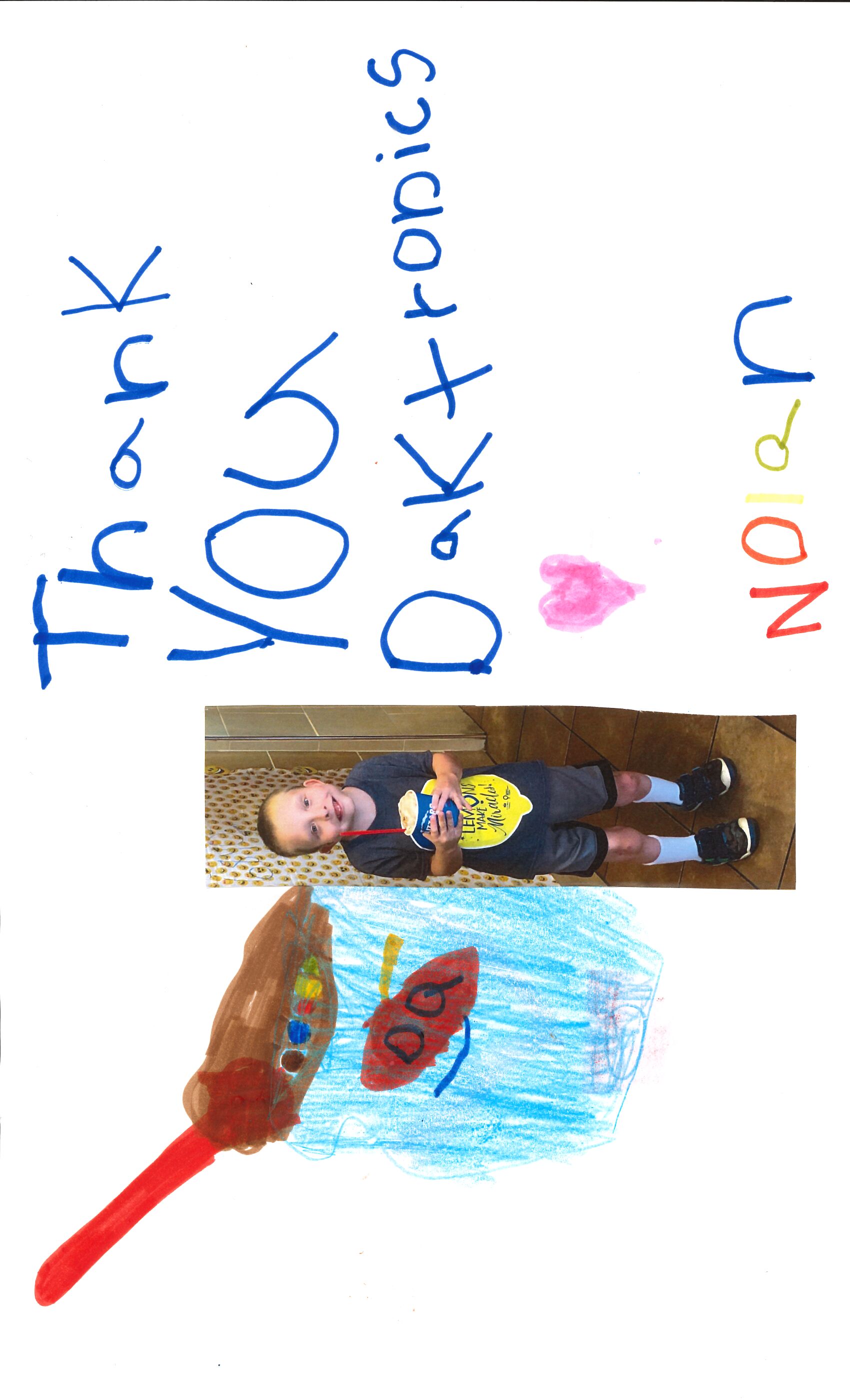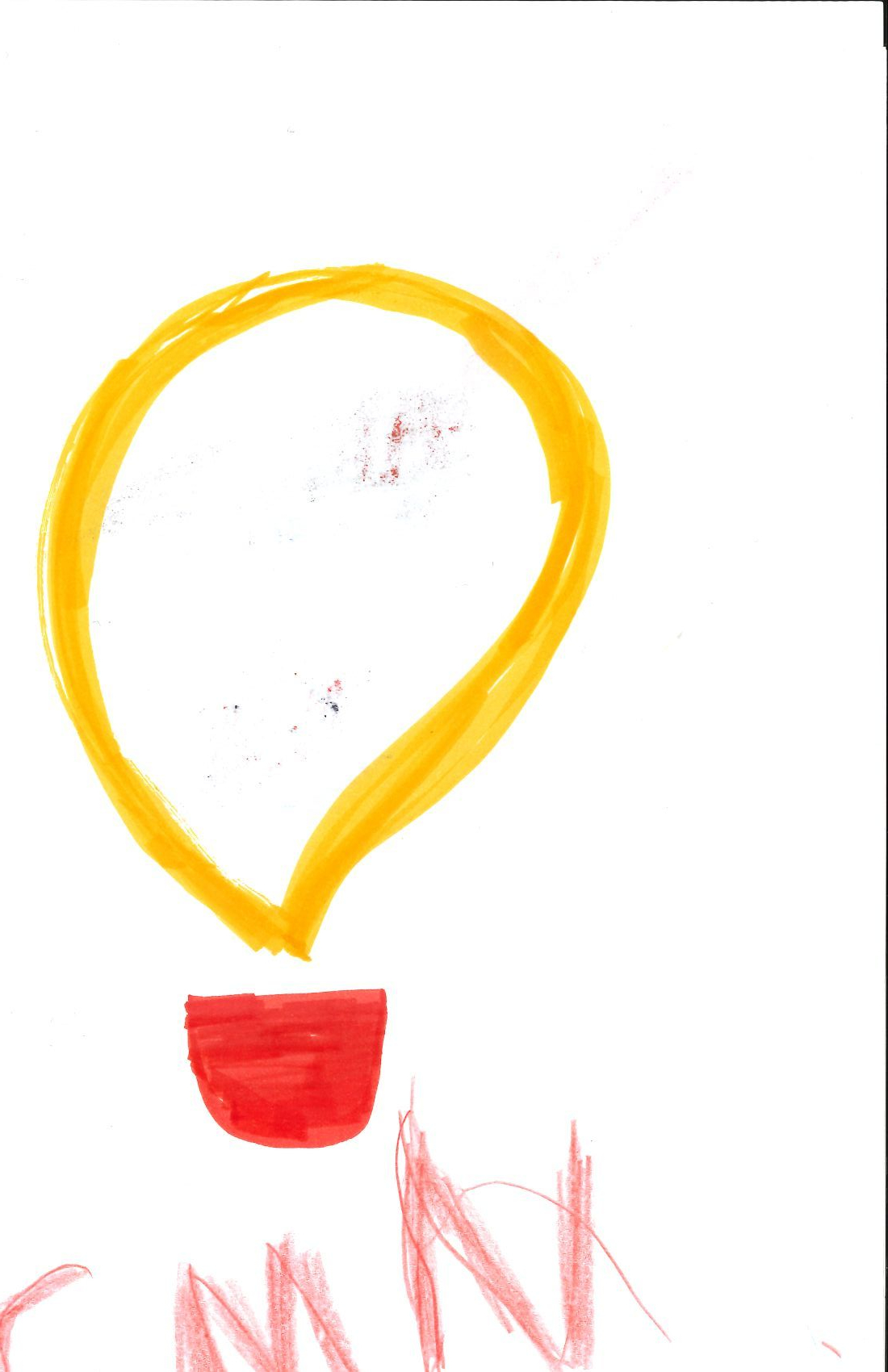 Deb Wolforth, Daktronics Account Manager, sent the blog post advertising the event to Dairy Queen® Corporate. Adam Layne, Dairy Queen Cause Marketing Manager, responded thanking Daktronics for supporting the event.
He said, "This is incredible! Thank you so much for you support. We truly appreciate this!"
Miracle Treat Day at Daktronics was a success because of the participation of many employees. Thank you to all who helped make this accomplishment happen and we look forward to next year's Miracle Treat Day.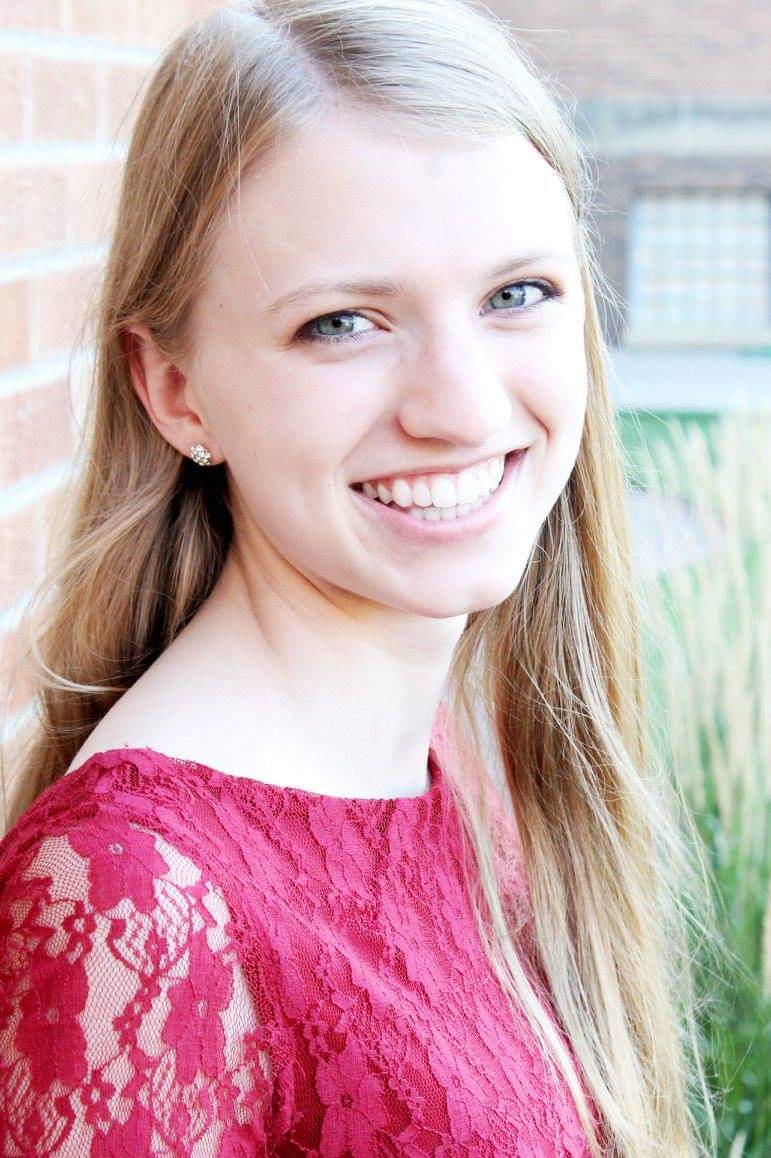 This article is by Erin Smith
in Employee Communications.
---