Students Immersed in Game-Day Production
Juab High School in Nephi, Utah, has gotten much more use out of its outdoor video display than just during football games. The school's sports marketing class uses the display to learn how to produce game-day content and run the show during football games.
11/27/2018
Categories: High School Sports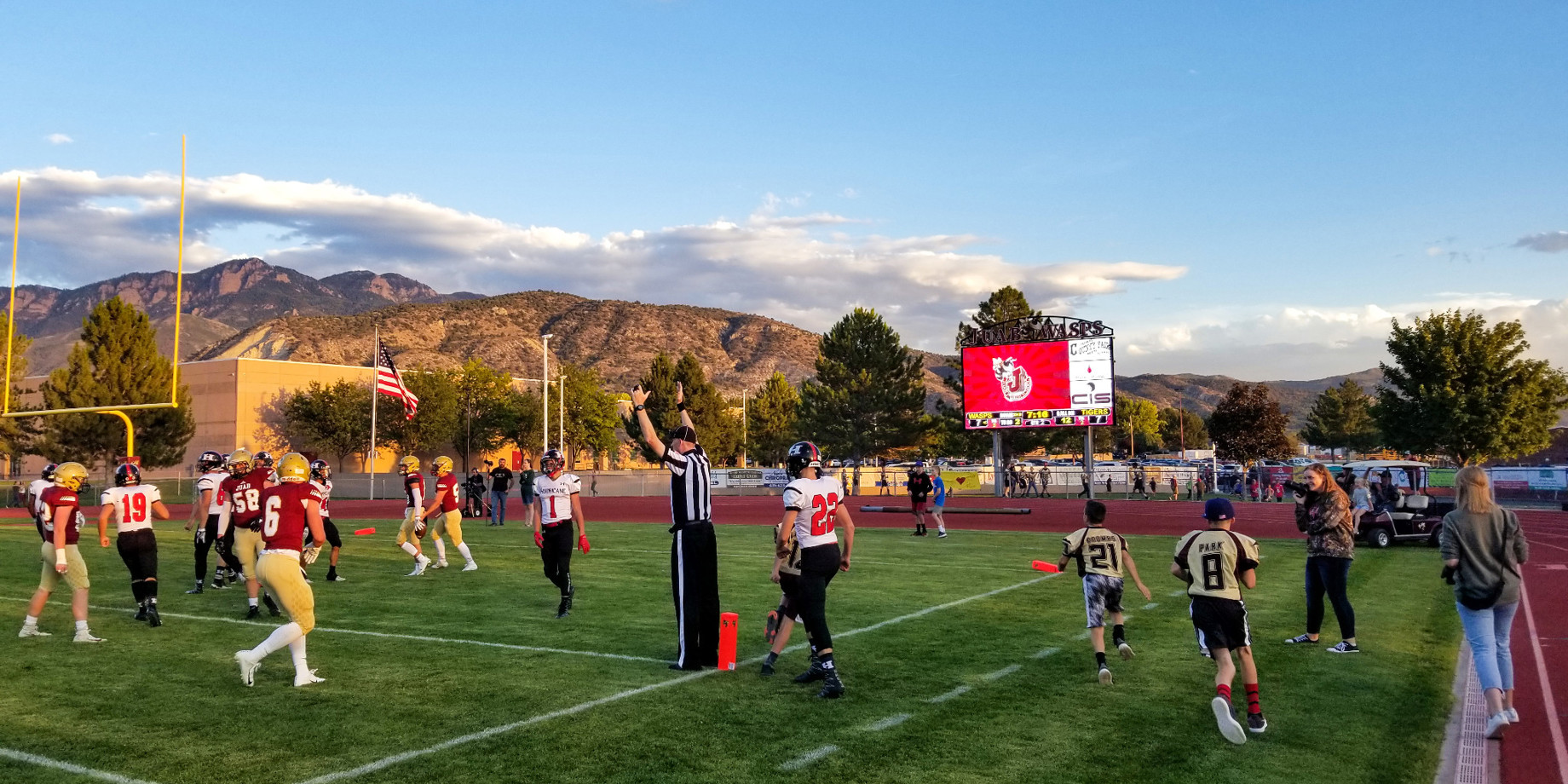 Juab's principal, Jim Langford, said the games have easily become a much more immersive experience since the installation of their display.
With how quickly students in our sports marketing class mastered the software to do instant replays and in-game animations, we were able to take our games to the next level, resembling more of a collegiate or professional atmosphere for our fans.
Langford was impressed that the control software is the same as what collegiate stadiums use. Juab students can produce a college-level production with ease, thanks to the same software as the pros.
"Our games are student produced, but you would never know watching them," said Langford. "The preparation in the classroom has taken on a new meaning because the product is on display to our entire community during prime time on Friday nights."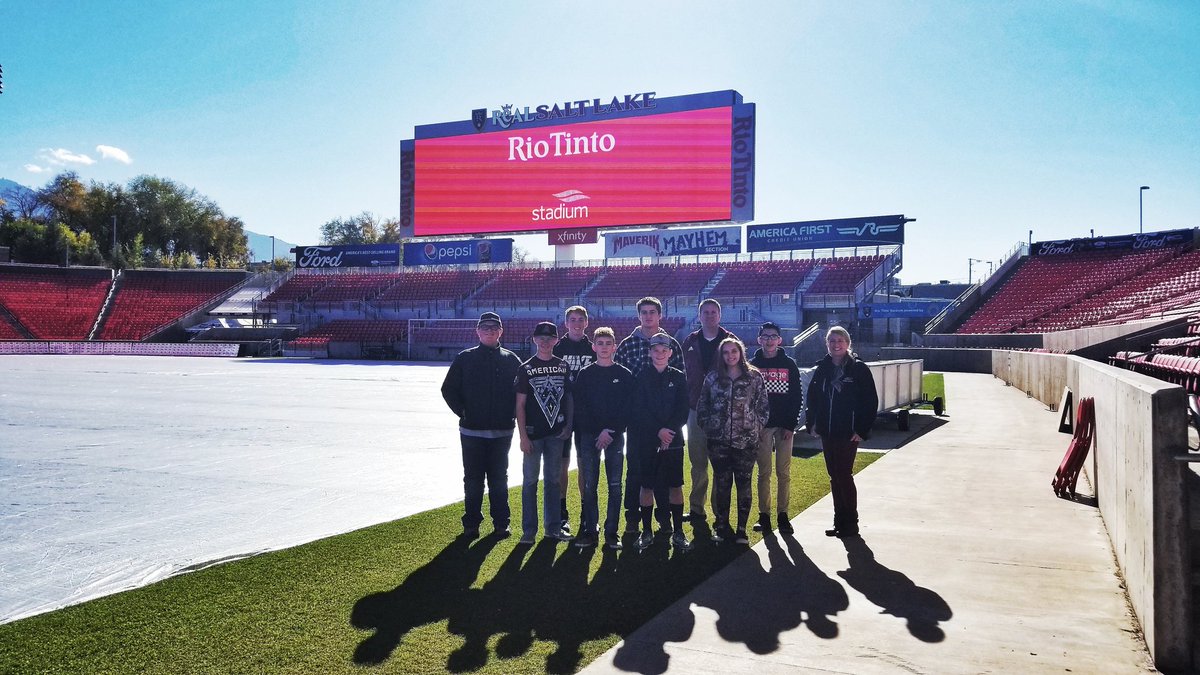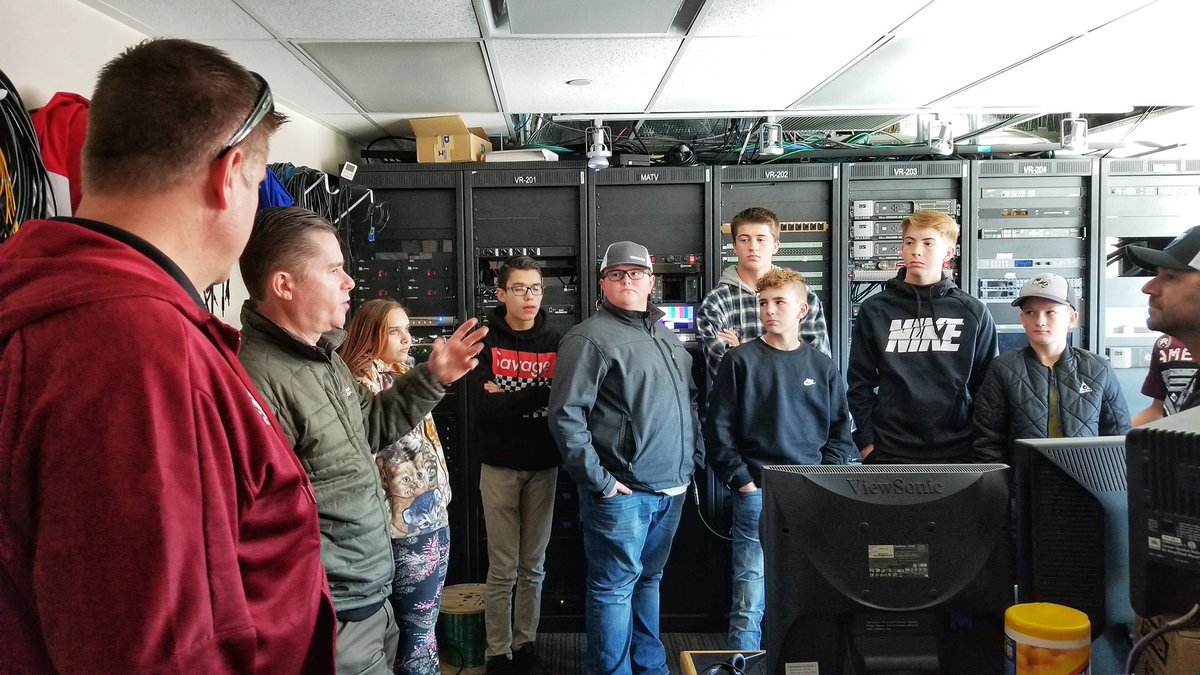 Janell Bowles, who teaches the sports marketing class at Juab High School, took her students on a trip to Rio Tinto Stadium in Sandy, Utah. The soccer stadium is used by major league soccer team Real Salt Lake and national women's soccer league club Utah Royals FC. The class was able to get behind the scenes thanks to them both having Daktronics equipment.
Bowles said the experience opened her students' eyes to opportunities for them, thanks to their skills and familiarity with the equipment.
They realized that the exact same equipment we use at our high school is being used for professional sports," Bowles said. "Students were connecting the skills they had learned in class to a real-life sports broadcasting experience.
In addition to the student participation with game-day production, Langford said he hopes to integrate the display further with events like graduation ceremonies.
Students can take their experience using the same control equipment at their high school to equal career opportunities at college and professional stadiums. See how your school could benefit from a Daktronics display at www.daktronics.com/whyvideo
---