New Layout Editor Released for Venus Control Suite
After months of development and testing by our software engineering teams, we at Daktronics are proud to officially roll out a fully re-designed experience in the Venus Control Suite Layout Editor! How we got here Originally released in 2018 in the Tools tab of Venus Control Suite, this interface provides a graphical user experience for […]
Daktronics Control Panel on 5/16/2022
Categories: Pro Sports and Colleges
After months of development and testing by our software engineering teams, we at Daktronics are proud to officially roll out a fully re-designed experience in the Venus Control Suite Layout Editor!
How we got here
Originally released in 2018 in the Tools tab of Venus Control Suite, this interface provides a graphical user experience for canvas and layout design for users to configure zones on their displays. The tool quickly became a gamechanger for our customers enabling them to simply draw boxes to their desired size, name them, and place them in the proper order on the canvas to program and configure the zones for content playback in their system. Once the layout is applied to the display in Venus Control Suite, zones are ready to use in Show Control.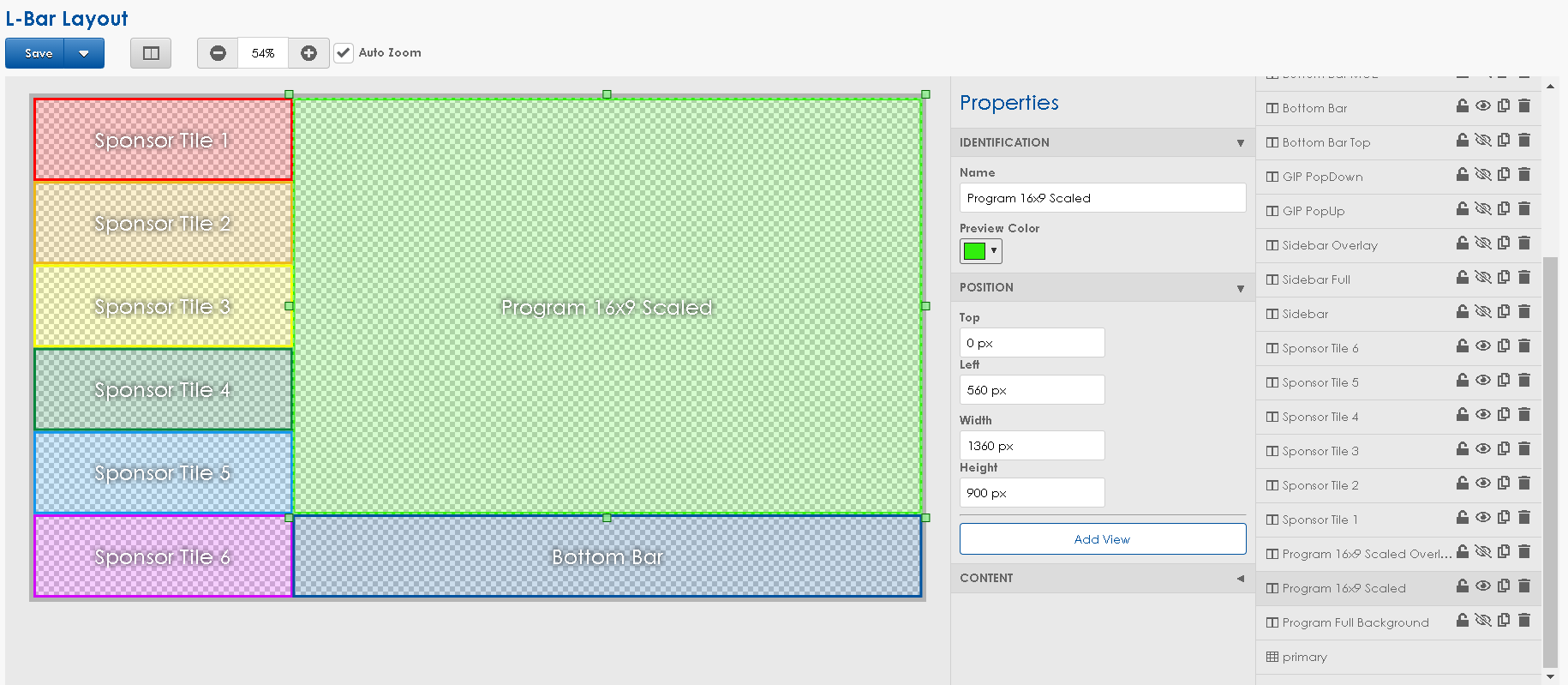 But a lot has changed since 2018…our coders kept busy throughout the pandemic time packing even more features into this beloved program. Our new and improved Layout Editor (called Layout Editor in the Venus Control Suite My Apps menu) offers all the functionality of its predecessor plus a lot more!
Video feed control
The first notable improvement is the ability to configure zones for live video feeds on the VP-6000 processor. Previously, end-users had the ability to change zones in the DMP-8000 however any VP-6000 configuration changes required assistance from Daktronics personnel.
The new edition of Layout Editor includes a section titled Video Source where a VP-6000 SDI video input is paired to the zone resulting in the video input being "routed" to the zone or layer for complete control of video size and scaling.
Live zone movement
Another major addition is the ability to move and resize zones live on the display. This operation may be a bit of a mindset change for Daktronics users (and even some of us here in the company) in that zones may now be repurposed and manipulated live on-screen (or off-screen) resulting in a fresh new experience for your audience and event presentation!
To execute maneuvers like this, simply add a Look to the layout. Zones already used in other looks are in system memory and are added to any look that uses them. Other parameters that can be customized include movement style, speed, delay, content fit mode, content pause/resume, and opacity. Aside from looking cool on-screen, this workflow change benefit can greatly reduce the total number of individual zones necessary (especially in more large, complex control systems) resulting in a streamlined workflow.
Using Display Studio buttons, a new scripting option (called Macros) trigger the change from one look to another resulting in interactive, on-screen animation.
How to get an update
The new layout editor is available for sports customers to start using today! To ensure you system's compatibility, contact professional.services@daktronics.com or your Daktronics representative to get started!
---