Mall Media's LED Future is Bright
Retailers investing in an omni-channel marketing approach are embracing the digital medium. First off, what is omni-channel marketing? I had to reacquaint myself with the term before in preparation for this article. It is a buzzword of sorts and can be applied in all types of marketing, but it refers to a shift: advertisers and marketers need […]
Tyler Campbell on 2/20/2017
Categories: Out of Home Advertising
Retailers investing in an omni-channel marketing approach are embracing the digital medium.
First off, what is omni-channel marketing? I had to reacquaint myself with the term before in preparation for this article. It is a buzzword of sorts and can be applied in all types of marketing, but it refers to a shift: advertisers and marketers need to offer an easy consumer buying experience, regardless of the channel, device or location.
As we've seen in the past decade and more, customers engage with retailers inside their brick and mortar stores, through catalogs, social media, on websites, mobile apps and more. Within each avenue, consumers have come to expect a consistently easy browsing and buying experience.
How have shopping malls approached this growing omni-channel trend? Well, since the arrival of online shopping, headlines have correctly predicted the slow departure of the traditional retail, brick and mortar business model. While larger anchor retailers like Sears, Macy's, JCPenney and others have closed locations and announced intentions to do more of the same in the future, citing "an ever challenging retail environment," they along with many mall owners, retailers and developers have adapted and embraced the e-commerce evolution.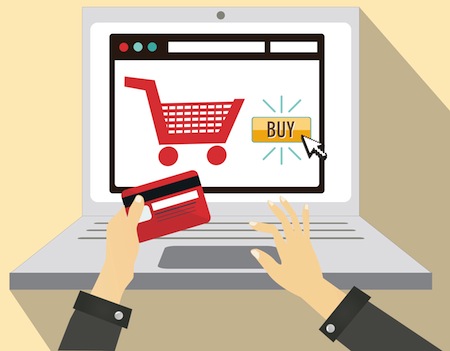 The growth in online sales and shifts in customer shopping patterns have forced these retailers to the realization that they have too large of a physical retail footprint. In order to remain viable, companies are realigning their business models to effectively compete in today's shopping environment.
By creating a diverse retail marketing mix, mall owners are minimizing the impact online sales has on in-store business. Operating under the assumption that e-commerce can't completely overtake the personal, customer experiences shopping centers provide, retail operators are redoubling their efforts to improve their brick-and-mortar environments.
Increasingly, much of this 'improving' includes the implementation of a digital display strategy throughout the mall and/or network of mall locations. The challenge many face is ensuring consistent and quality message integration across all the different marketing channels where they do business with shoppers.
Consumers today expect a fresh, convenient and modern shopping experience. Digital signage technology is just one piece of the marketing pie that can enhance the overall experience for shoppers. Shopping Center owners such as Westfield, General Growth Properties, Macerich, Cordish Group and Simon/Mills, who may have initially hesitated at investing into digital media, are realizing the benefits outweigh the early investment.
To help balance the high up-front price tag, many of these owners are taking the 'phased' approach: implementing key locations first, then tweaking the product or process when rolling it out to other stores and/ or locations. The point is that retailers are always looking for new ideas, new digital platforms and new technology for brand and store messaging — in addition to entertaining and engaging customers while they shop. Incorporating digital wayfinding signs throughout a facilities atrium, walls, along elevators or up escalators catches eyes and advertising dollars. Once retailers accept this medium, the possibilities are vast.
In the coming weeks we'll post more about the types of digital signage shopping malls are implementing and adapting into their environments and how they're being used. In addition, we'll also highlight some of the critical aspects of developing a comprehensive content strategy when rolling out any digital display network.
---