Daktronics and TAA Requirements for US Manufacturing
Trade Agreements Act (19 U.S.C. § 2501–2581), is intended to foster fair and open international trade. TAA requires that products must be produced or undergo substantial transformation within the United States or a designated country.  All Daktronics products offered in the United States are compliant with the Trade Agreements Act and we have a dedicated […]
Jennifer Liebschwager on 7/21/2017
Categories: High School Sports, Pro Sports and Colleges, Sign Company News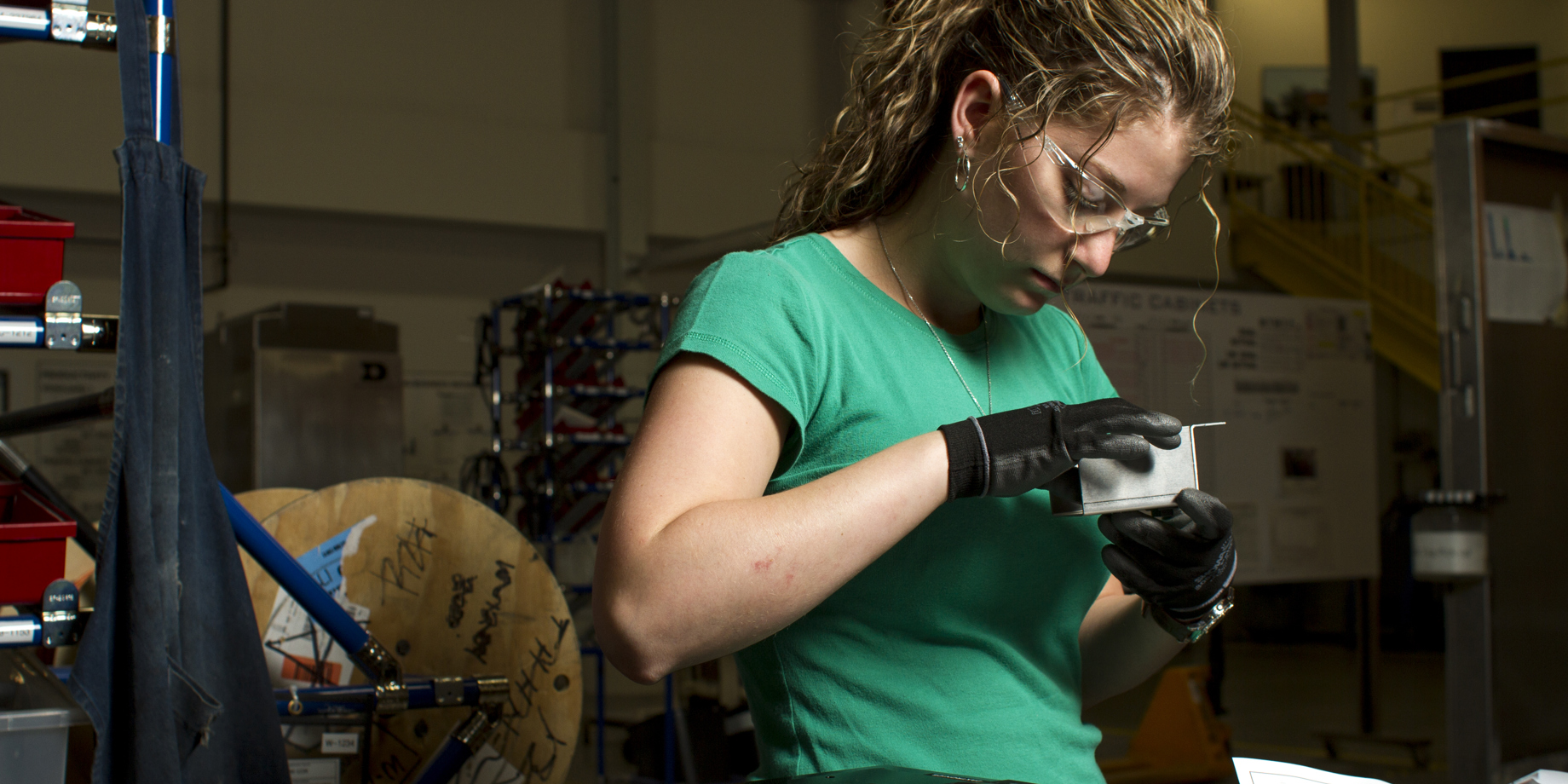 Trade Agreements Act (19 U.S.C. § 2501–2581), is intended to foster fair and open international trade. TAA requires that products must be produced or undergo substantial transformation within the United States or a designated country. All Daktronics products offered in the United States are compliant with the Trade Agreements Act and we have a dedicated focus on establishing partnerships with quality suppliers from TAA designated countries.
Unlike other companies, Daktronics not only assembles our products in the U.S., but also our manufacturing capabilities include circuit board manufacture, electronics assembly, metal fabrication, welding, painting, testing and shipping—from the component level through final assembly. Our manufacturing facilities give us a large capacity for handling multiple projects at one time, regardless of size and scope – all controlled in one place. This ensures we manufacture exceptional quality products from the component level through final assembly.
DAKTRONICS US MANUFACTURING STATISTICS
• More than 600,000 square feet of manufacturing space in South Dakota and Minnesota
• Capable of producing 10,000+ LED modules per week
• 2,470+ employees based in the United States
• We worked with approx. 2,170 American suppliers from June 2016 – June 2017 alone
In addition, Daktronics was recently recognized as a Frost & Sullivan Manufacturing Leadership Awards winner for outstanding achievement in Operational Excellence through the implementation of robotic systems into our manufacturing processes. This includes a robotic overhead rail system that streamlines productivity and on-time delivery while also improving quality and safety in our manufacturing.
We believe our continued success in the global marketplace is because our customer focus is applied universally, across countries and cultures. We serve and support our customers, suppliers, shareholders and coworkers by delivering the value our customers expect from a world leader and by developing strategic partnerships with our suppliers. From the manufacturers of basic components like LEDs, to installation subcontractors throughout the United States and the world, many organizations contribute to our success. We are thankful for their support and trust.
For a more detailed portrait of our Brookings, SD headquarters, visit http://www.daktronics.com/experience where you'll discover a video that highlights more about our company and our manufacturing process.
Subscribe to our blog
Get the latest articles on sports trends, new Daktronics projects and insider looks at our manufacturing and reliability lab. Sign up here.
---