How Paige Leafstedt controls the show
Junior South Dakota State University advertising major Paige Leafstedt is no stranger to campus game days. Paige is a technical director employed through Daktronics to operate the switchboard and perform video replay at SDSU football and basketball games. Daktronics has been providing event production services to SDSU since 2005 and proudly hires students to fill […]
Daktronics Control Panel on 2/16/2017
Categories: Pro Sports and Colleges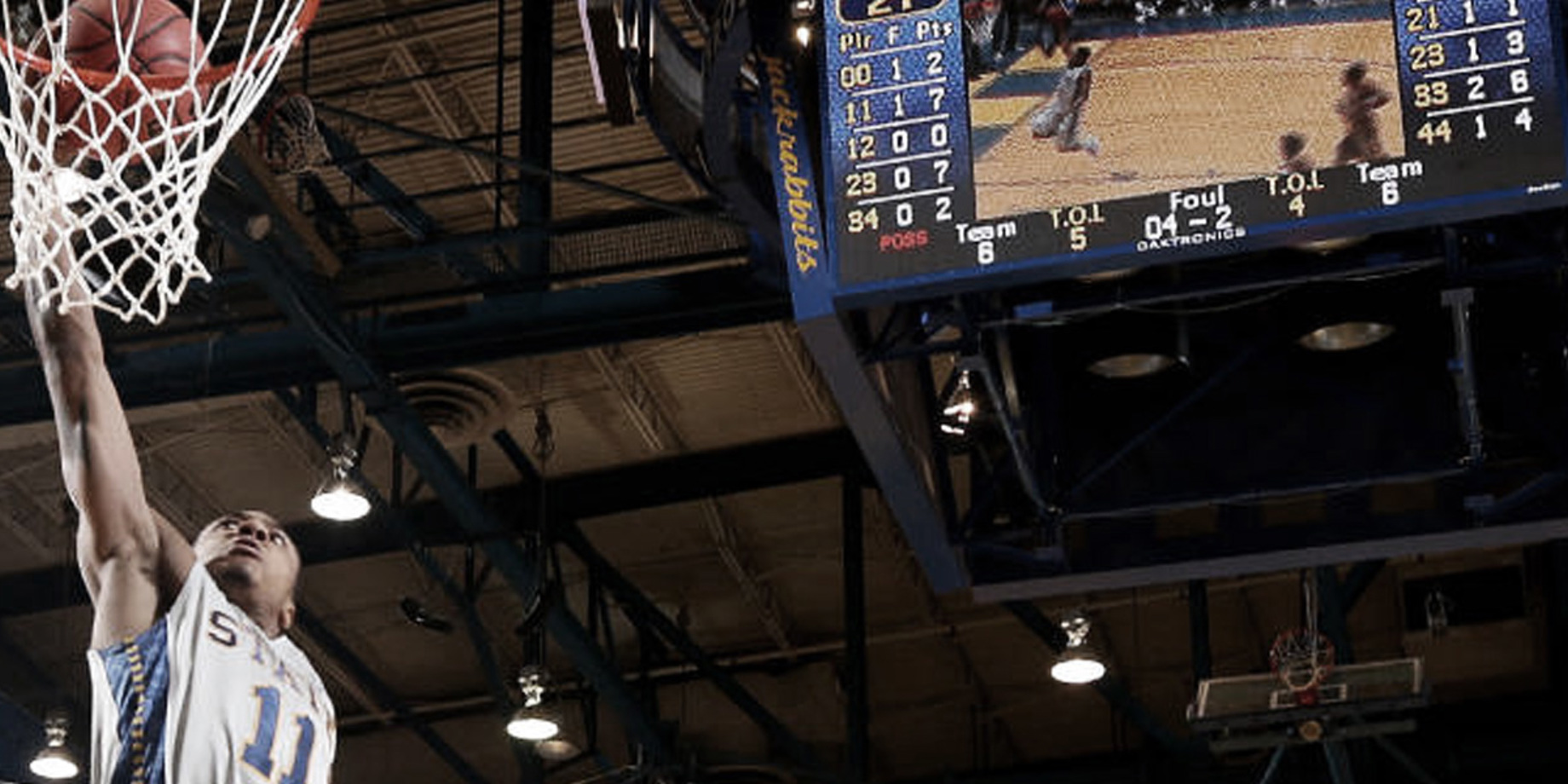 Junior South Dakota State University advertising major Paige Leafstedt is no stranger to campus game days. Paige is a technical director employed through Daktronics to operate the switchboard and perform video replay at SDSU football and basketball games.
Daktronics has been providing event production services to SDSU since 2005 and proudly hires students to fill roles such as technical directors, camera operators, video replay operators, computer graphics personnel, scoreboard and stats operators and other live production professionals.
"I was interested in the position because I wanted to get involved in sports marketing," said Paige, who first heard about it when event producer Eric Ray came to her seminar class freshman year to recruit students.
Working in an event production position can be very fast paced and requires a lot of focus from the employees. Paige stressed how important it is to learn a task right away and take notes as you go. In the technical director position especially, there is only one chance to get the job done correctly.
"If a major play happens, and you're not exactly sure what to do, you make a mistake and that mistake shows up on the screen, too. Fans may not notice, but your production team will notice. You can't make those type of mistakes," said Paige of the technical director position.
While being on the production team requires a lot of focus, it's also a position that Paige enjoys, "My favorite part is that it doesn't feel like I'm working. I'm watching a game and getting paid for it."
"Daktronics has helped me grow as a professional student and will help me in my future career. I started off freshman year with my event producer position which led to another position sophomore year and now, in my junior year, led to an internship for the summer. It all started with this first job," Paige said of the opportunities she has gotten from her technical director position.
Paige was a Large Sports Venue Administrative student during her sophomore year, but quickly transitioned into her current position as an Account and Project Manager student which will double as an internship for the summer of 2017.
In her position as a technical director, Paige had always wondered where the graphics she was sending to the display came from and who made them. When she landed her job as an account and project manager, her positions came full-circle when she found out the graphics are created in her new department, Creative Services. Seeing both sides of this production has helped Paige see the bigger picture in the game-day experience.
---