Happy Holidays from Daktronics
Holiday Hours We would like to wish each and every one of you a Merry Christmas and a happy New Year! With the holiday season upon us we thought it would be a good idea to let you know our schedule.  Daktronics will be closed for the holidays from December 24, 2015 until January 4th, […]
Daktronics Commercial Software Training on 12/23/2015
Categories: Venus 1500 Training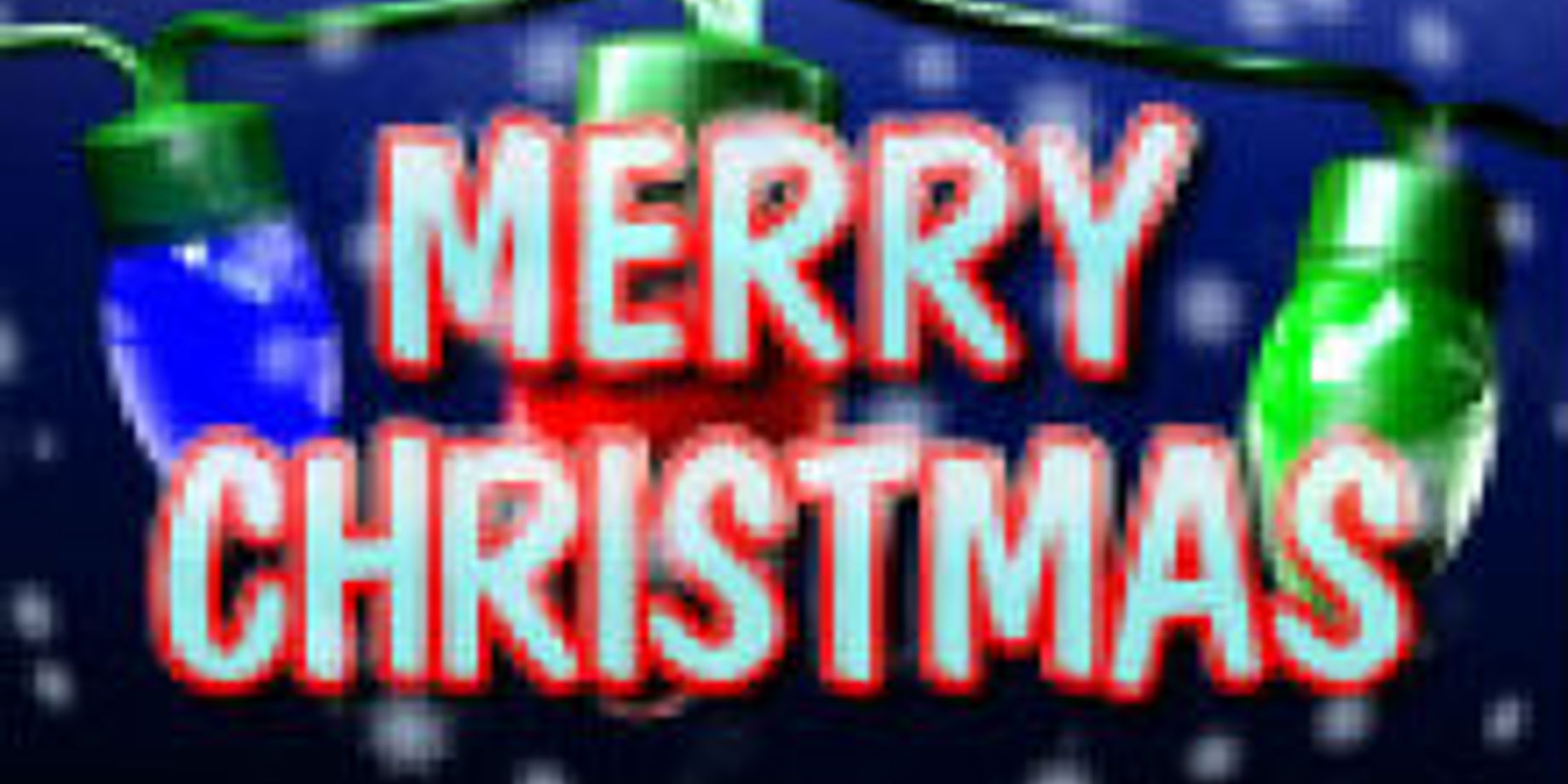 Holiday Hours
We would like to wish each and every one of you a Merry Christmas and a happy New Year! With the holiday season upon us we thought it would be a good idea to let you know our schedule.  Daktronics will be closed for the holidays from December 24, 2015 until January 4th, 2016.
Please take our holiday break into account when working with your Daktronics representative to plan your end-of-the-year projects. Customer service will be open for urgent requests on all closed days except for December 24th, 25th, and January 1st.
Software trainers will also be returning phone calls for urgent requests and monitoring email requests from 11:00 AM CST to 4:00 PM CST on Monday, December 28th through Thursday, December 31st.  You will have to leave a voicemail when calling in to request a callback from one of our trainers.  Please call 1-800-325-7446.
If you require assistance, you can also submit an online service request or click the following link to request a callback from a trainer during the available dates and times mentioned above. You can also find support resources on www.daktronics.com/support.   We also have several other online resources to get you through the break.
Support Resources
The Venus 1500 Learning Center is a great place to visit if you want to learn about Venus 1500 v4 software basics. If you already know the basics, you can learn to get more out of your software. It's loaded with videos and tutorials that will keep you busy for hours!
You can visit the Daktronics Knowledge Base if you are experiencing any problems or issues with your Venus 1500 v4 software. Use the search box if you are experiencing a problem and find answers in our Knowledge Base.
Since you're already here, you probably know how great a resource our Venus 1500 Blog is.  If not, please take a few minutes to peruse through some of our previous articles. You'll find a multitude of tips and tricks to help you take full advantage of your Venus 1500 v4 software.
Holiday Content for your Display
As most of you probably already know, you can find Christmas and New Years-themed content in the Daktronics Library in Content Studio. If you haven't gotten the free media kit yet, then please click the below link and follow the instructions to get over 200 pieces of free creative content.
How do I download the Venus 1500 v4 Media Kit?
Once you have the media kit, you can find holiday content by choosing from the Images or Videos tab and then clicking on the Daktronics Library dropdown. From there you can select from several categories, but for the sake of this post go ahead and choose the Holidays category.  Now just click the Search button and you will see over 30 pieces of holiday content including 2 for Christmas and 2 for the New Year!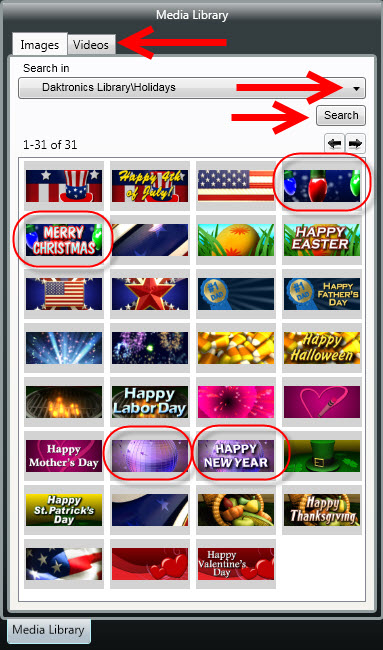 If you want to add even more holiday cheer to your display, then be sure to visit our e-commerce site where we offer tons of content for you to buy and even a whole bunch of free content to download!  In fact, right now we have a special free New Year Winter Wonderland catalog that you can download!
New Year Winter Wonderland Download: Full Color | Monochrome
Like we always say, thanks for reading and please let us know if you have any ideas for future posts. See you next year!
---