Get MySupport Notifications At Your Fingertips
MySupport is an online service portal for Daktronics customers. Streamline your service with easier access and faster support. 
Daktronics Control Panel on 11/16/2018
Categories: High School Sports, Pro Sports and Colleges, Out of Home Advertising, Sign Company News
With holiday breaks right around the corner, it's a good time to consider how you can best access our service team at your convenience. Daktronics MySupport provides you with access to our dedicated service and support teams at your fingertips.
With MySupport, you can:
Track your service – Use MySupport to track the status of your parts and service. Within your account, you have the ability to view the arrival time and name of your service technician, as well as track the delivery status of your parts.
Receive notifications – Customize your service notifications with your MySupport account. Simply go to the My Account tab and select Notification Preference. There you can choose to receive email updates on your service cases.
Review service case notes – View your open service cases and review notes on what work is being performed. If you've already set up your notifications mentioned above, you will automatically receive an email and/or text when a new note is entered on your service case. Looking to troubleshoot with one of our technicians over the phone? Log a note in your case detailing when you would like our team to contact you.
Login to MySupport today and use these tips to ensure you are getting the most out of your account!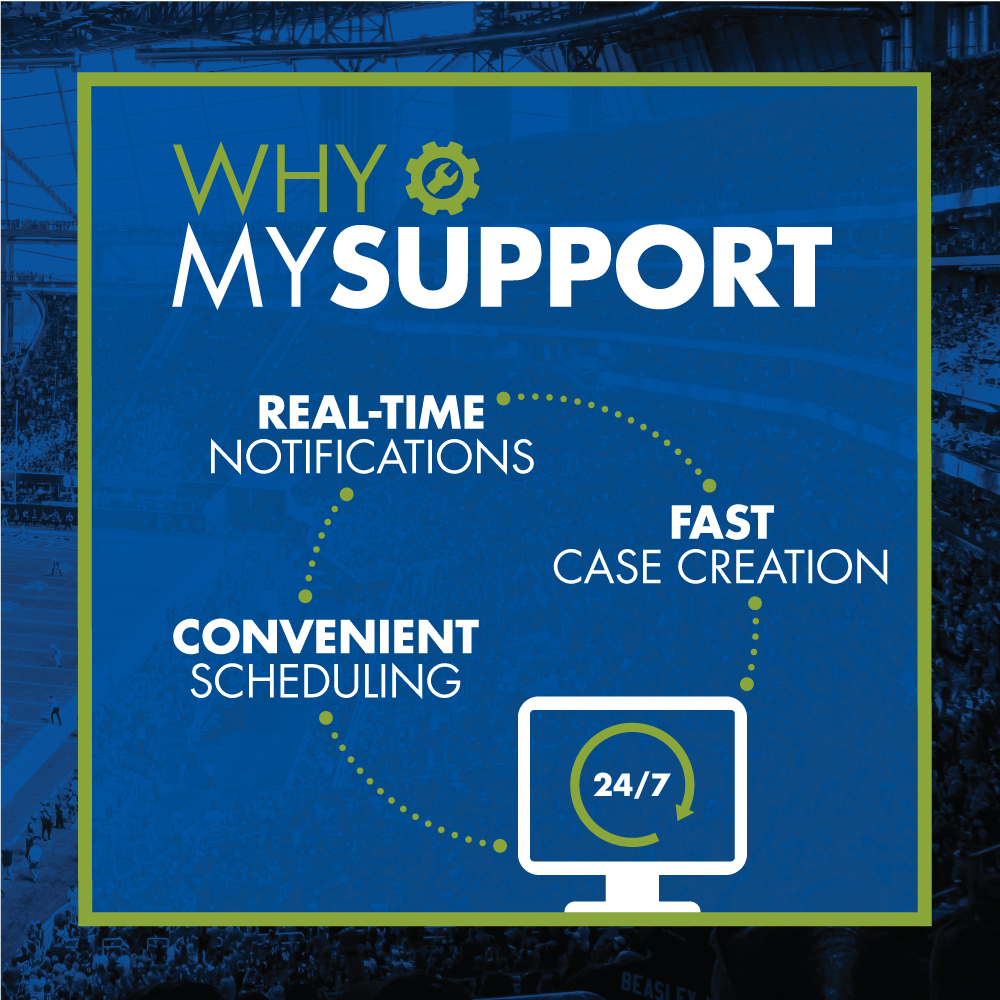 ---