Get into the Madness of March – Make the Most of Your Digital Displays
The excitement of basketball tournaments is here. Attract more eyes to your digital display with data feeds, templates and creative advertising.
3/2/2021
Categories: Business & Community, High School Sports, Pro Sports and Colleges, Out of Home Advertising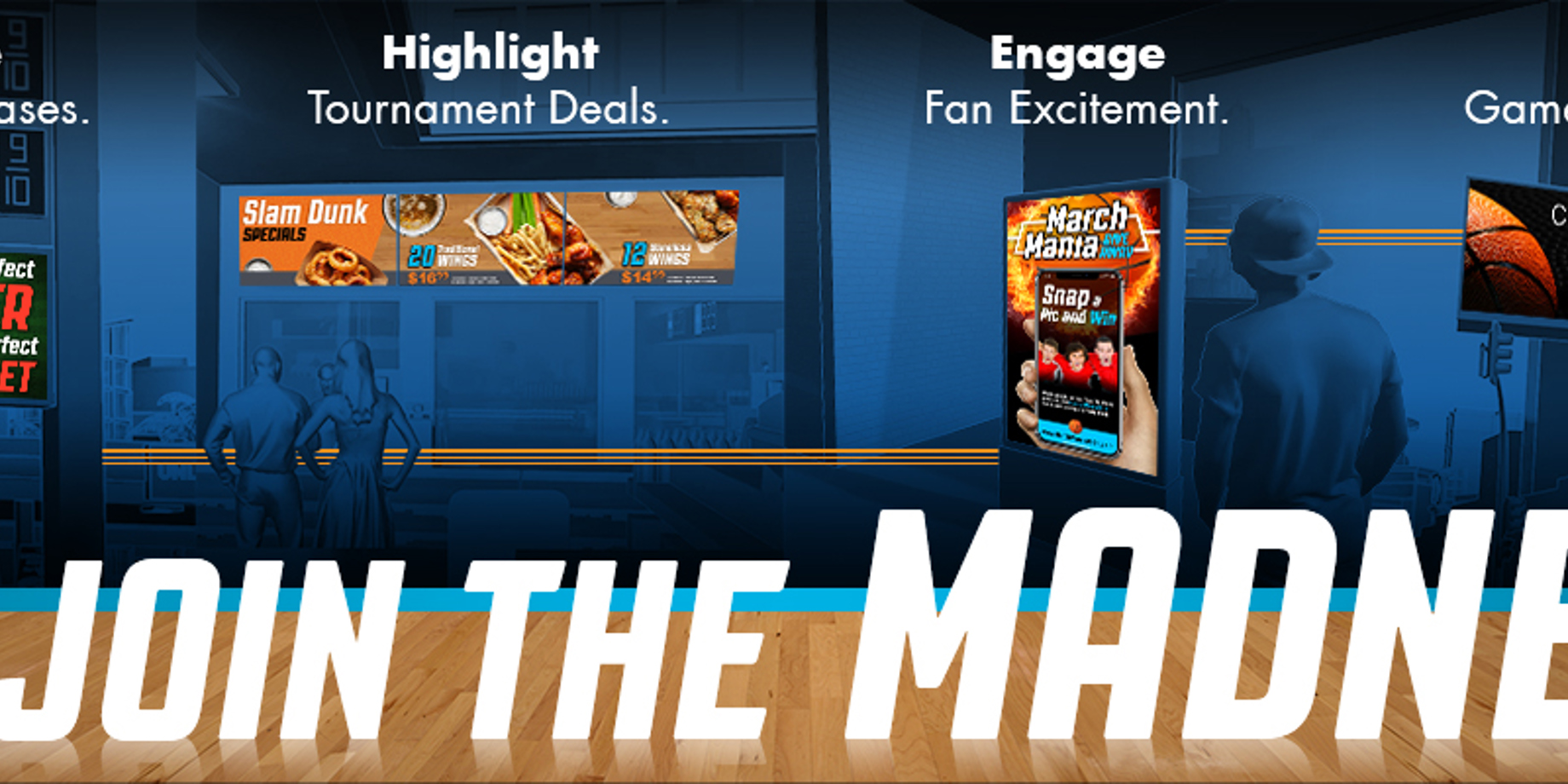 It's here, and as always, Daktronics is right in the thick of it. Your customers will be on the lookout for the latest on video displays, signs and scoreboards, and we encourage you to use your Daktronics displays to their fullest extent!
Leverage the games by posting scores or including data feeds on your displays. Learn more about how to include a feed on your sign here. Encourage people to enjoy the tournament with gear, food, or whatever creative content you can come up with. This might be the perfect time to push that buffalo wing beer!

Be sure to take advantage of the Daktronics content templates to catch the eye of everyone who passes your display.
Get ready to catch the madness! Use your digital displays to their fullest potential.
---