Game-Day Production Steps Up to the Plate in Cincinnati
As Major League Baseball is about to begin for the 2022 season, the Cincinnati Reds are prepared for a new season with their HDR-capable display system from Daktronics.
Justin Ochsner on 4/7/2022
Categories: Pro Sports and Colleges
Baseball is almost underway for the 2022 season! As such, we wanted to take a moment to reflect on a podcast conversation we had with Jami Itiavkase, Director of Productions for the Cincinnati Reds. We talked with Jami about the new all-HDR installation at Great American Ball Park, home of the Reds.
For the Reds, Jami spoke about how they want to be the best for every event and when they implement certain aspects to their show, they're going to take it and put their own spin on it. "It's going to be ten times more than what you thought it was going to be. That's just how we operate here."
The new HDR-capable system upgrade came in 2020 and Jami and her team have been working with the technology and perfecting their game-day over the past two seasons – 2020 without fans and 2021 with fans in the stands. The largest video display measures 40 feet high by 215 feet wide and features a 13HD pixel layout to bring a larger-than-life view to fans and audiences at Great American Ball Park.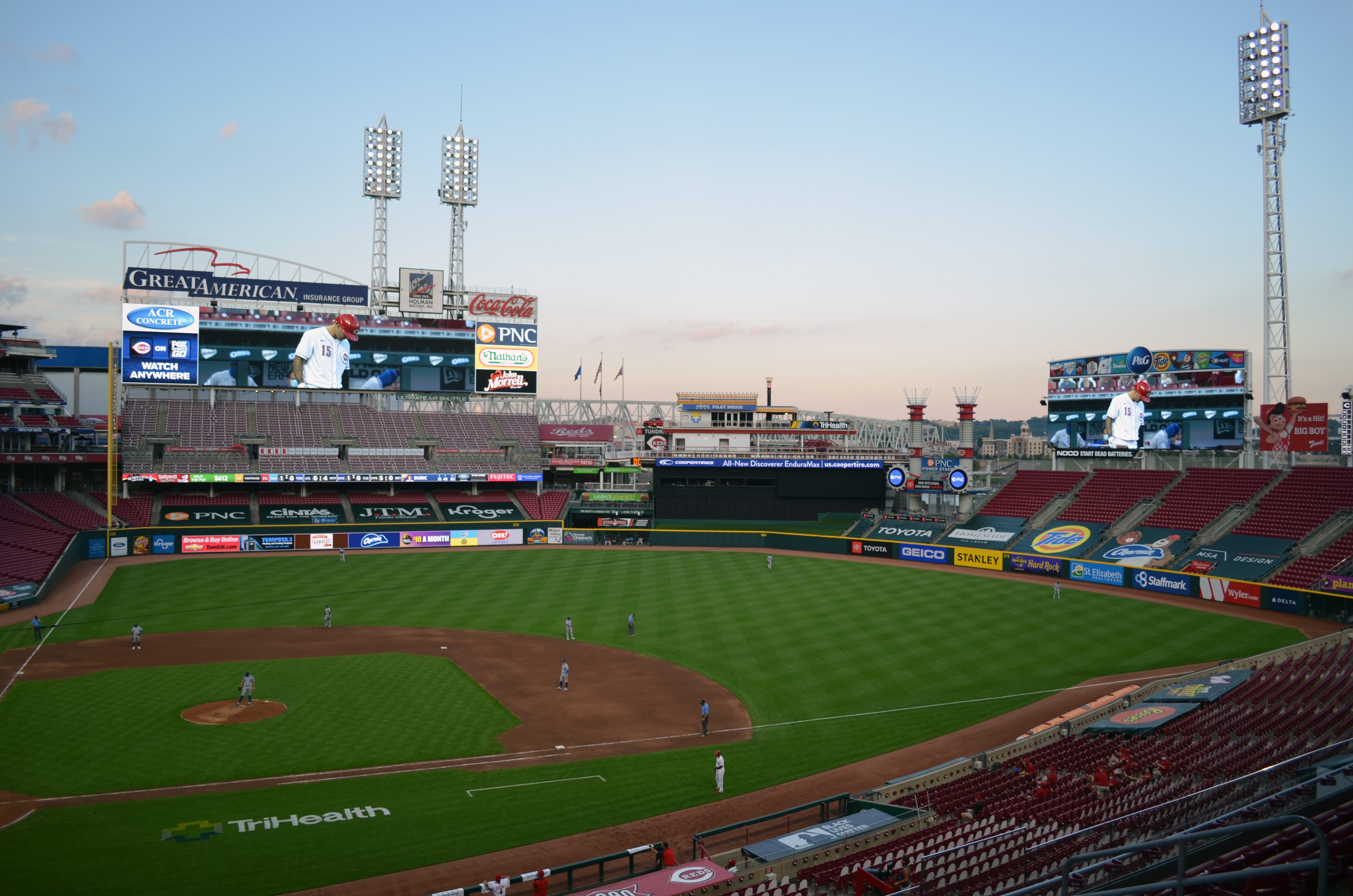 "It was kind of nice to have that soft open (in 2020 without fans) with new technology and a new control room as we learned all the new capabilities. But now in 2021, we're incorporating every detail into every show."
Talking about the upgrade and the most important thing Jami has learned is that there weren't clear standards for HDR and giant video boards, but "Daktronics worked with us, and by the end of the 2020 season, now everything – all the brains for HDR compatibility – is coming through Daktronics only, which is super nice. And none of our other vendors have to worry about matching anything else."
We asked more about what it is like to have everything working in HDR now and Jami continued, "It's awesome. The boards are just gorgeous. The colors are vibrant; they stand out. You can tell the fans, you know, in 2021 when they came, it was just gorgeous."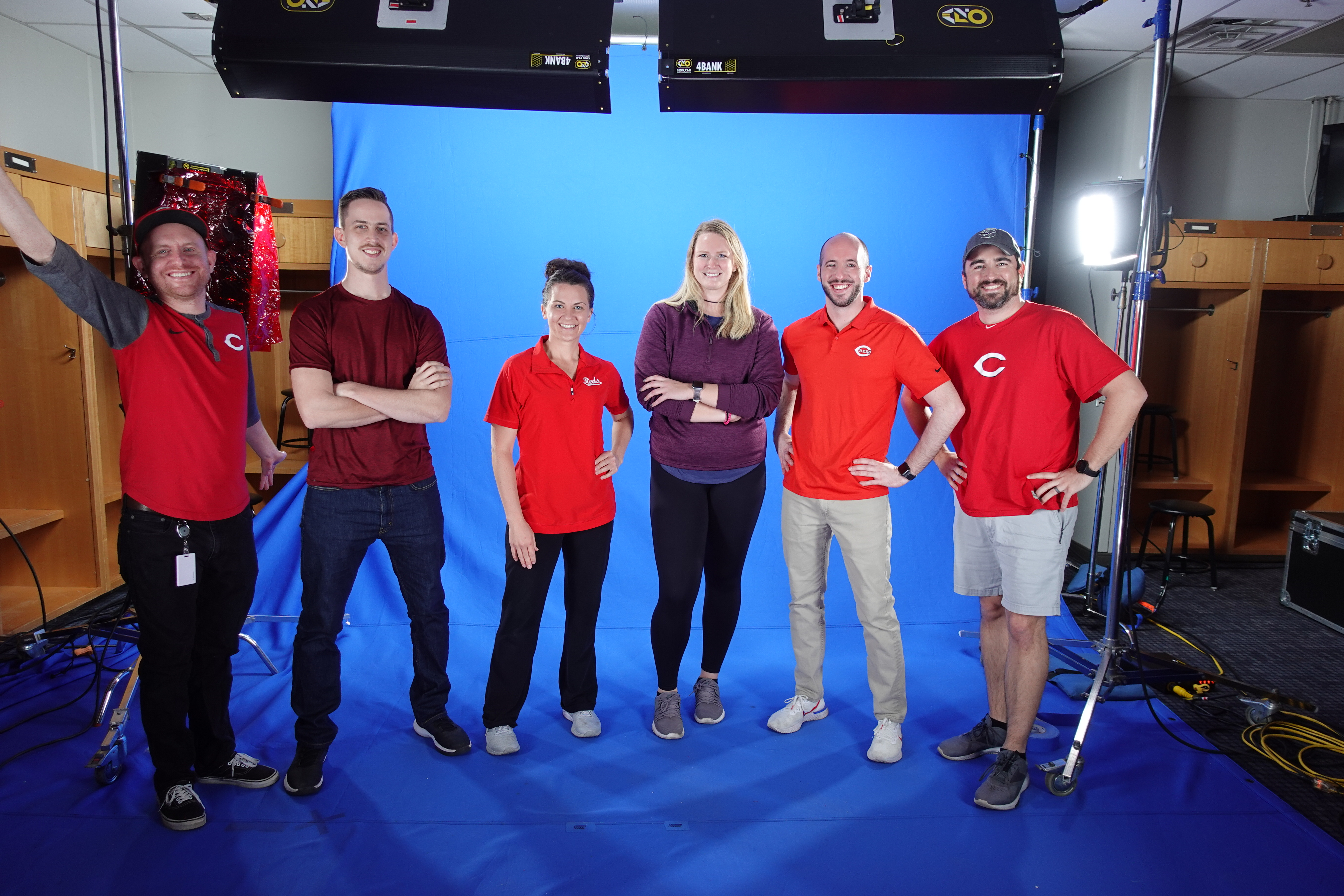 "I know there are a lot of people out there that are talking about those fancy words of 4K and 8K," Jami added. "When during this whole upgrade process, we had to take a step back. I really wanted to challenge our team and challenge everybody that we talked to. Like what is it that will get us future proof? But also, what truly do we need now? Do we need 4K?"

"Well, let's see. Our network partners are still working in 720. So most of the content that we're creating is going online or to another news station where some are 720 still and some are in the 1920 world. But HDR is way more important to me. I'd rather have all the color spectrum than be like, oh, here's my video that's not as vibrant, but it's 4k."
"I'd rather invest my time and my money and research into HDR and figure this out rather than 4K because it just makes more sense for us."
We always hear that with 4K, you have a lot of pixels on a display. But with HDR, you have better pixels. For the Reds and Jami, they wanted better pixels and Daktronics was happy to deliver.
To hear more from Jami on the displays at Great American Ball Park, listen to the entire podcast episode by clicking here. We look forward to the 2022 baseball season and hope you can catch a glimpse of the displays at a Reds game or on a broadcast during this season!
---