From Cal Ripken Jr. to Kris Bryant and All the Lights In-Between
Major League Baseball is America's pastime. A cliché that gets used a lot, but it is fact. The game has withstood 2 world wars, a handful of scandals, and was a staple in our nations healing after September 11, 2001. You can walk into Wrigley Field and travel back in time to the 20s with […]
Daktronics Control Panel on 4/14/2017
Categories: Pro Sports and Colleges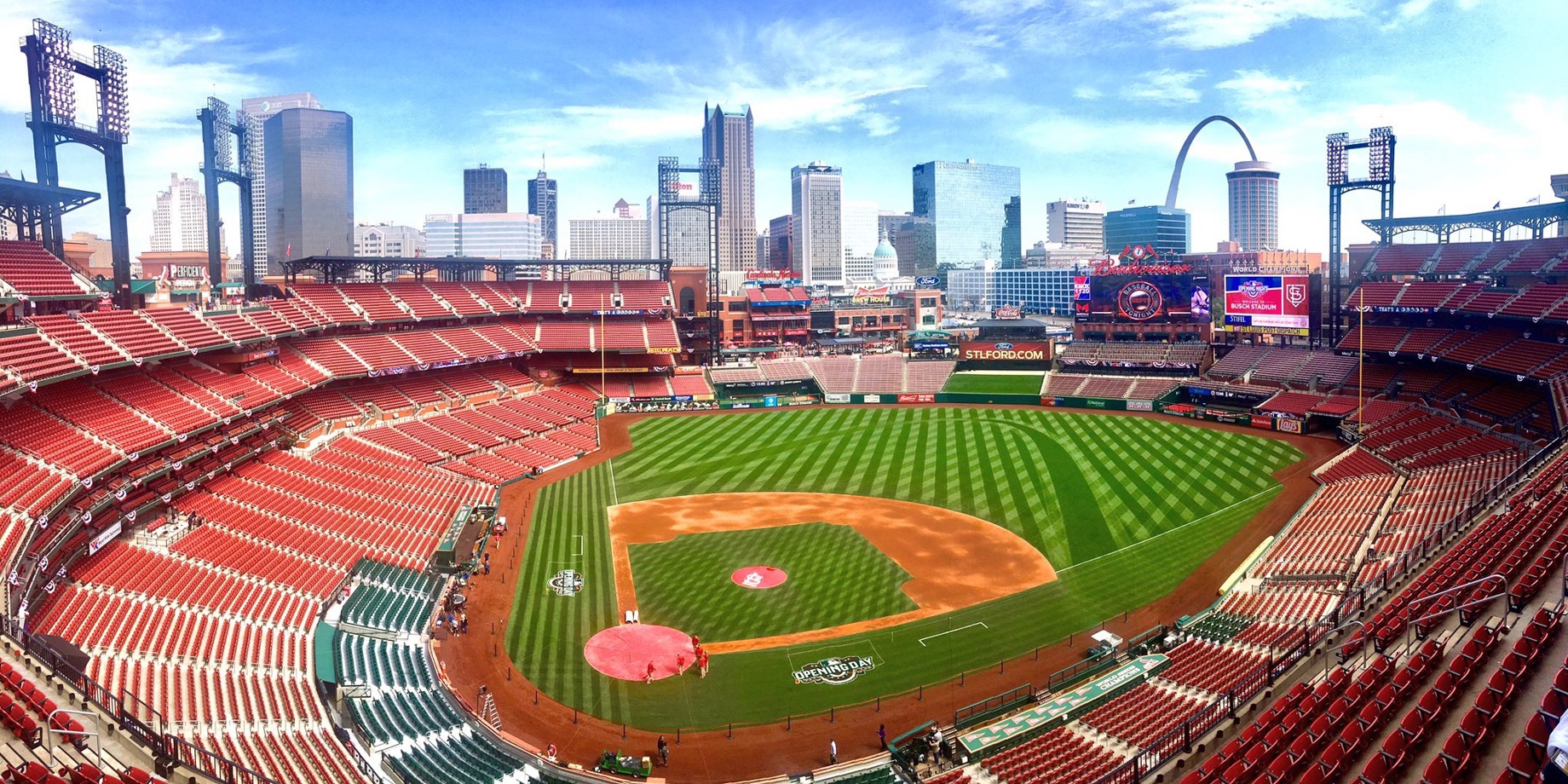 Major League Baseball is America's pastime. A cliché that gets used a lot, but it is fact. The game has withstood 2 world wars, a handful of scandals, and was a staple in our nations healing after September 11, 2001. You can walk into Wrigley Field and travel back in time to the 20s with a contemporary flare from the lights on their video displays, or you can walk into Marlins Park and see all of today's most recent amenities. Built on hard work and dreams, it is a game almost everyone can relate to. During baseball's 148-year history, Daktronics has been a part of at least 25 years. That may seem like a relatively short time when comparing it to the beginning of baseball, but the impact Daktronics has had on the game, the players, and its fan base is everlasting.
Daktronics' first large MLB installation was at Camden Yards in 1992. George H. W. Bush, in his 3rd year as the 41st President, threw out the first pitch. The starting line-up that year featured the likes of Cal Ripken Jr., Kenny Lofton, and Albert Belle. Kris Bryant, the Cubs star 3rd baseman and reigning NL MVP, was just born in Las Vegas and Ripken was starting his 1,615-consecutive game. He still had another 515 games to go until he broke Lou Gehrig's 56-year old record. Bud Selig was soon to be starting his job as commissioner and Rollie Fingers had just been inducted into the Hall of Fame. The number 1 song on the billboard charts was "Jump" by Kris Kross. The new Camden Yards featured a main scoreboard that had a matrix of 96 by 272 pixels. It lasted 17 years and saw over 1,377 Oriole's games until it was replaced in 2009.
The evolution of the game since '92 has been immense. We have seen 19 new stadiums built. We have ushered in the Wild Card era and World Baseball Classic, experienced the steroid era, and have seen the intentional walk go from 4 pitches to a simple finger point by the home plate umpire to first base. During that same time, Daktronics has seen pixel pitches shrink from 40+ millimeters to as low as 8 millimeters for outdoor products. We have ushered in fully encapsulated modules to combat weather conditions and released many new control systems to increase usability and provide new features for your show. We have seen the evolution of crowd prompts, content, stats, fan interactions; the Texas Rangers and Chuck Morgan's famed "Dot Race", catching a foul ball, kiss cam, trivia, and replays. For a fan, getting on the video board can be the highlight of your stadium experience. It's a story you share with your family and friends for many years down the road.
Since day one, baseball has forever been built on statistics and information. To my count, there are over 121 different stats from "A" (assists to an out) to "WAR" (wins above replacement) and everything in-between. Daktronics has had to evolve with the game as the fans want to see more up-to-date information. As baseball has grown over the years, so has Daktronics. Within the same breath, technology has expanded the game and markets of baseball. It has brought the game closer to the fans; made them feel a part of the game instead of just a spectator. It has allowed stadiums to increase revenues with advertising sales and create interactive moments with fans. It brought history of the team from a paper media guide to a short film on a screen. Video boards can bring a crowd to their feet with excitement or hush them when needed, they continue to expand the game, promote partnership, provide information, and help control the crowd.
In 2016, we installed the video display for the Cleveland Indians, ironically the opponent of the Orioles back in '92 on opening day. In only its second season, it is already in the record books for a couple of reasons. First, it is the largest ever in Major League Baseball. This display measures 13,000 square feet and has a matrix of 1,372 by 5,152 pixels with our 13HD technology. Second, it was showcased during the 2016 World Series sparking a friendly argument on social media between John Smoltz and fans about how many buses you could fit on the display. For the record, it's around 40 buses, not 150. Third, at Progressive Field on a cold night in November, the Cubs won the World Series for the first time in 108 years. Like the iconic Budweiser signage at Sportsman's Park and many other memorable signage at stadiums throughout the years, the largest video display baseball has ever seen became a backdrop for videos and pictures capturing that moment forever etched in history.
From Cal Ripken Jr. to Kris Bryant and all the players, fans, and lights in-between, Daktronics thanks Major League Baseball for letting us play a small part in your league! We are excited to provide the best, most durable, and largest batting practice targets in the world. As a little kid growing up in St. Louis and attending games at Busch Stadium, I dreamed one day I would be a ball player like Stan Musial. The impact that baseball and the stadium atmosphere has had on my life is immeasurable. Who knows, maybe the next Yogi Berra, Kris Bryant, or Stan Musial is attending your game today. It's your turn to make an impact and help shape that kid's dreams.
Thanks for reading. Cheers to baseball season!
---