Education, Extracurriculars and Entertainment
Use your video display for more than high school sports. Educate students through creating content and game day production.
7/19/2017
Categories: High School Sports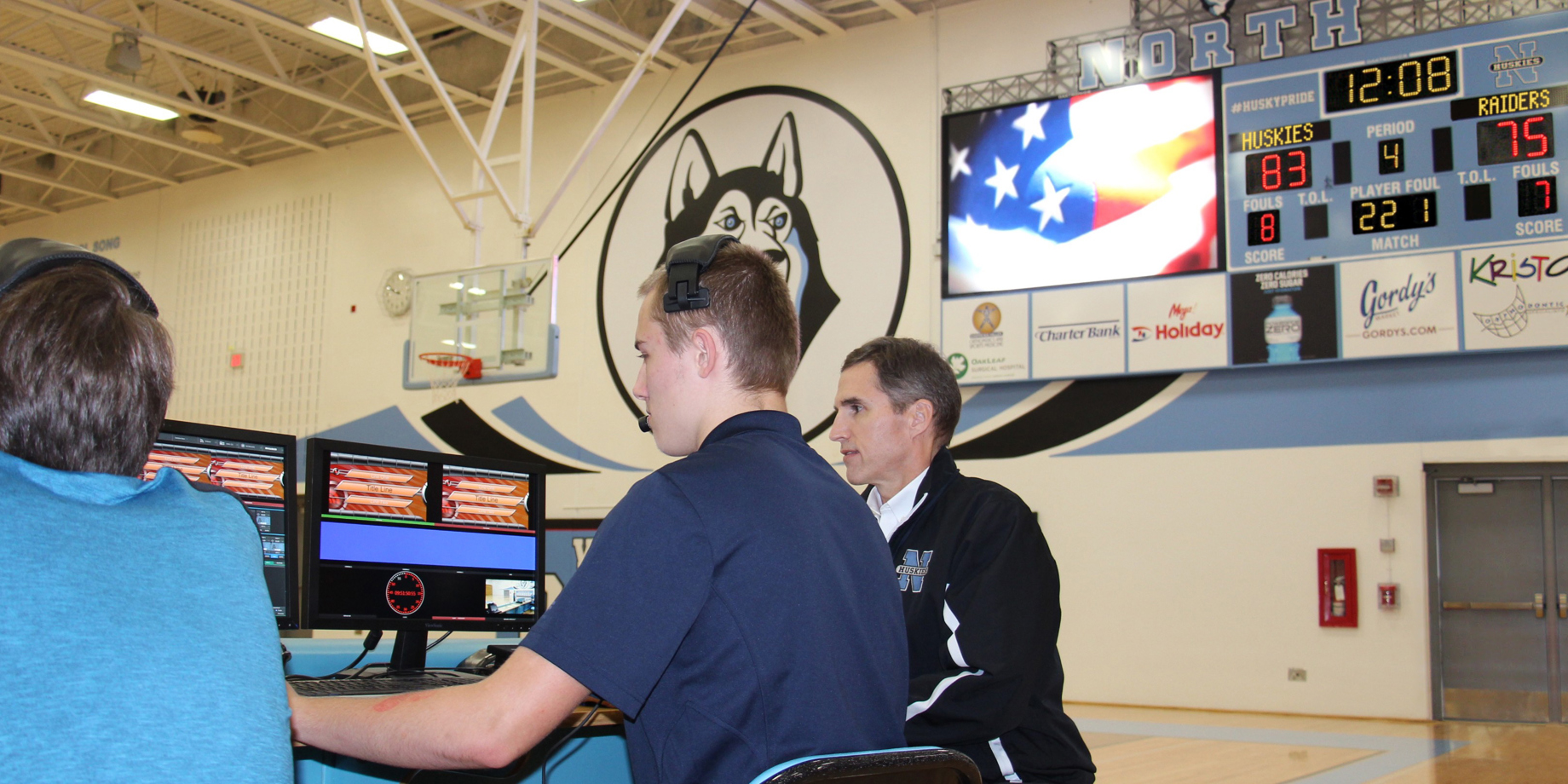 From graduation ceremonies to fund raising efforts to special events, band and dance team competitions, there isn't much it can't be used for. But, what about educating the students while running these activities?
Recently, students at North High School in Eau Claire, Wisconsin, were interviewed by Leader-Telegram about the learning process involved in working with video displays and how it affects their educational careers long-term. Jan Bowe, NHS Audio/Visual teacher, leads students in learning the ins and outs of their video board, from set up, tear down and all the operations in between. In the interview, Bowe quipped, "The intention is to one day build a curriculum around the Daktronics system to serve as a unit in a class that would also teach students about audio, electricity and design development skills using Adobe software."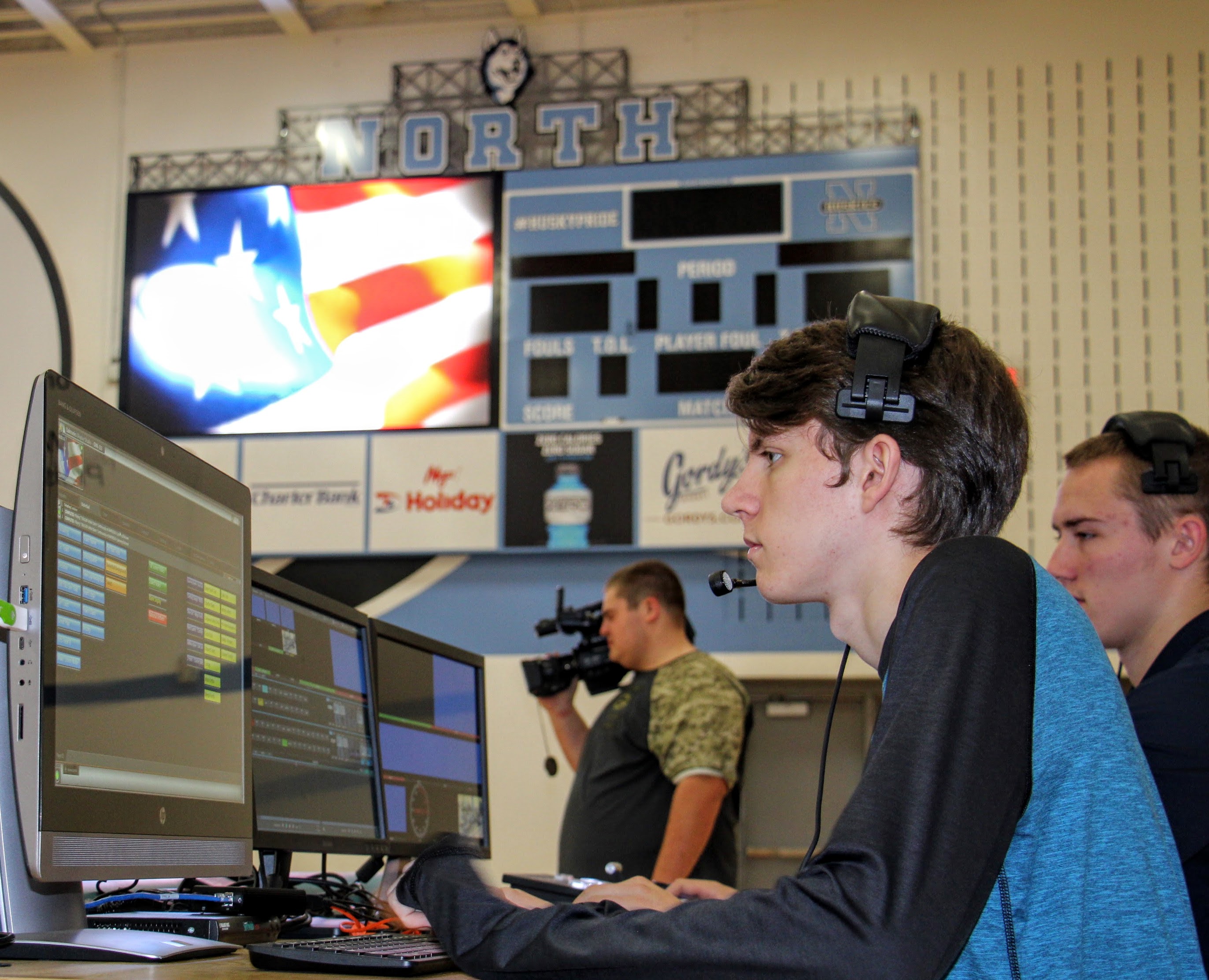 If students pass an exam at the course's completion, they are ready to operate the Daktronics equipment. Assistant Principal and Athletic Director Joe Eisenhuth was quoted, saying, "Giving these students these hands-on experiences that mirror the skills used in the media industry careers might be the best aspect of this partnership."
Another perk is student participation in the sport who are not athletes, offering a new option of sports involvement for those working behind the scenes to pump up the crowd and the players. It takes many different roles to make game day successful. Having the ability to blend educational opportunities with extracurricular activities while entertaining fans.
Look more into why a video display backed by Daktronics additional
---