Daktronics uncovers new audience engagement company
In our efforts to continually bring exciting and engaging content to Daktronics displays, we have recently begun working with DROPIT. This mobile- and app-based technology has the potential to greatly improve the audience engagement with your displays. Daktronics control systems and displays at Peoria Sports Complex recently featured an integrated reverse auction powered by DROPIT. […]
Justin Ochsner on 9/23/2017
Categories: Pro Sports and Colleges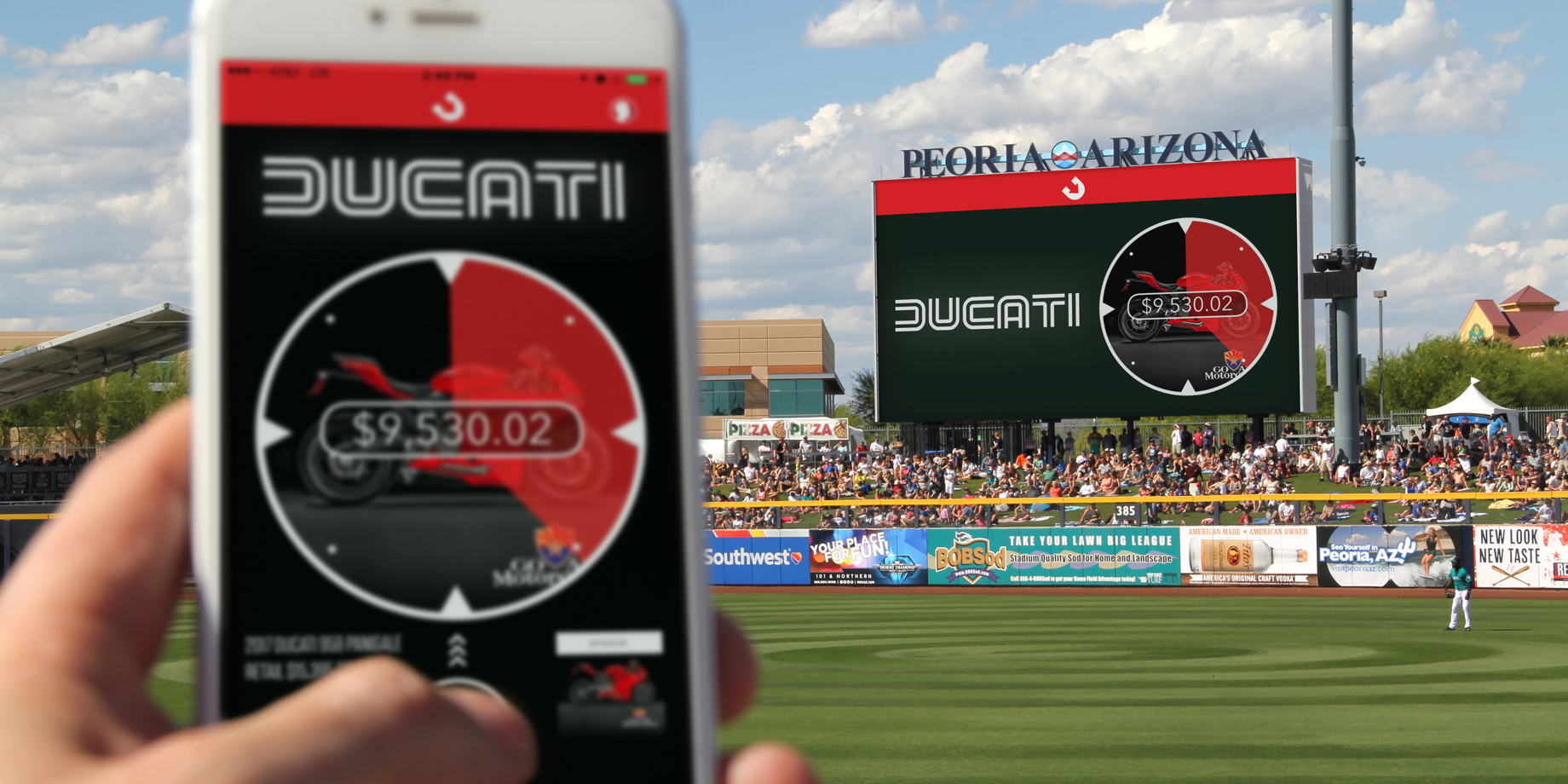 In our efforts to continually bring exciting and engaging content to Daktronics displays, we have recently begun working with DROPIT. This mobile- and app-based technology has the potential to greatly improve the audience engagement with your displays.
Daktronics control systems and displays at Peoria Sports Complex recently featured an integrated reverse auction powered by DROPIT. Daktronics' industry-leading control solutions, Daktronics Professional Services and the DROPIT engagement solution integrated seamlessly to connect the audience's mobile experience with the video board experience. During sporting and other events, this integration provides interactive content to keep viewers immersed and generate incredible buzz around the event.
We took a few moments to talk with DROPIT Co-Founder Brendan Howell about the integration and what it offers customers.
Q. First off, what is DROPIT?
A. DROPIT is a reverse auction mobile app developed to connect fans on their mobile phones to the video boards in a venue. It's an adrenaline-pumping 60-second activation where all participants compete live to win products or unique experiences provided by sponsors.
Breaks, such as halftime in major league sporting events, are triggers for fans to disengage. Instead of watching the content or commercials on the video boards they get up to walk around; they check their social media feeds or emails. DROPIT keeps fans engaged with the screens through interactive content and their desire to win items and once-in-a-lifetime experiences.
The valuable data collected through DROPIT activations enables sports teams and sponsors to accurately measure RoS (Return on Sponsorship), which can be used to determine whether in-venue promotions are effective and, if necessary, adjust future activations to achieve maximum value. Our technology also enables sponsors to reach fans outside the venue, enabling teams to provide value outside of game day promotions.
Q. How does DROPIT integrate with Daktronics equipment? Is it a complicated process for the customer?
A. The process to integrate DROPIT into a Daktronics system is relatively straightforward. The DROPIT platform runs off Amazon AWS infrastructure hosted in the cloud, so the phone-based app and video board output sync from the same source. We provide an HTML signal into the Daktronics player that converts the signal for display on the video board. We don't rely on responsive templates to generate the output, we build a custom HTML template for each video board. This ensures a consistent look and feel of the DROPIT experience across venues.
DROPIT manages the whole integration process which includes a site visit to conduct testing. Our app can operate as a standalone platform, or live within a team app through the use of our SDK libraries. If a team or venue chooses the SDK option, we provide technical support and testing to ensure everything is set for game day. 
Q. Why should venues and teams integrate this experience into their live events?
A. DROPIT provides venues and teams with the opportunity to create incremental revenue from their existing sponsors and attract potential new sponsors. It's the only platform currently capable of engaging fans in a fully immersive experience on their mobile devices and the video board simultaneously while gathering valuable purchase intent data about the fan on game day and post-game. It enables venues and teams to provide useful data to sponsors to help positively impact their business.
Teams, specifically, have the opportunity to run team-specific DROPIT auctions such as selling corporate boxes, season tickets and unused seats. It can also help drive sales of concession and team merchandise on game days with targeted offers and auctions.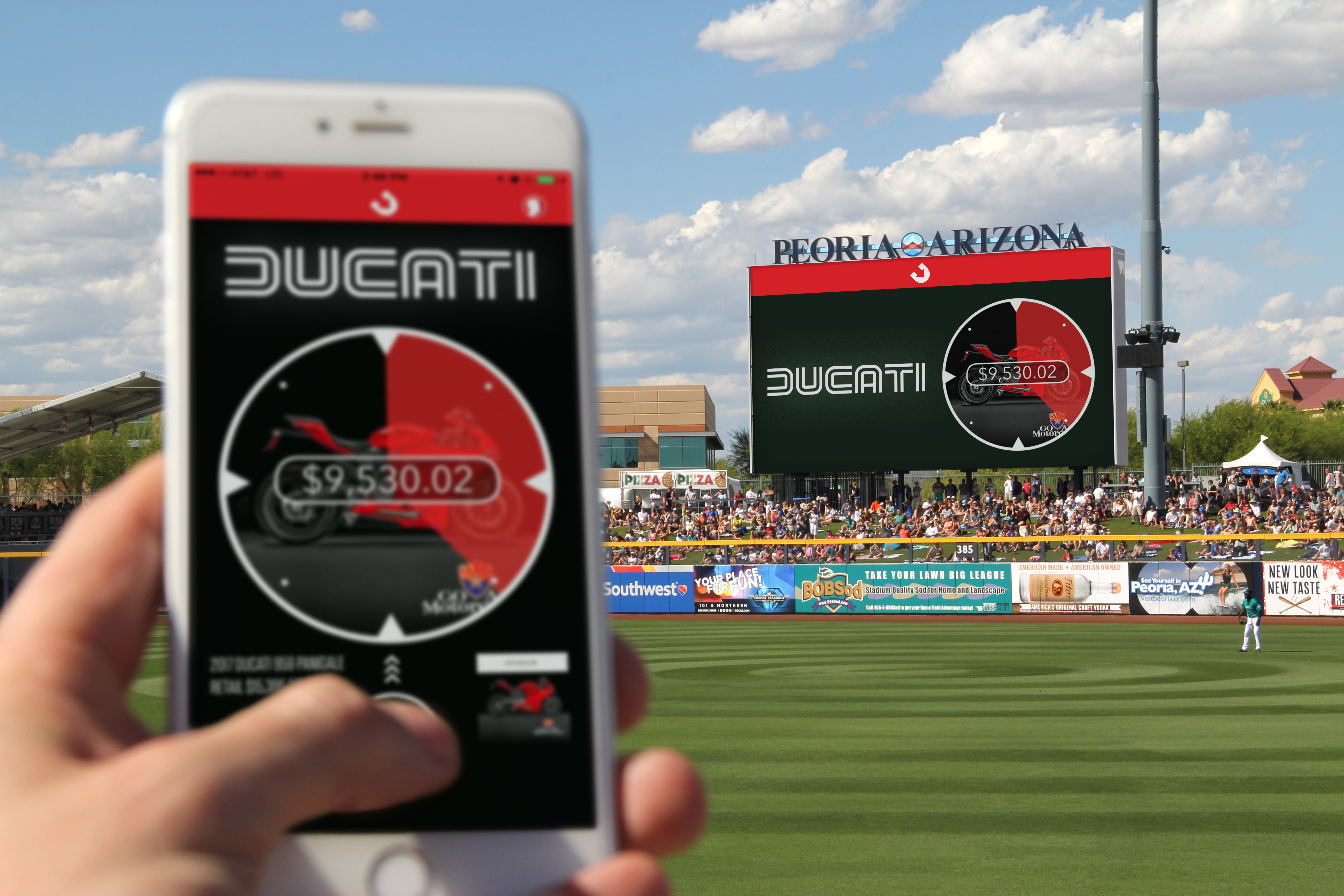 Q. How will fans benefit from this in-game experience?
A. Fans can win premium items for a huge reduction in price. At the Cactus League, one fan walked away with a Ducati 959 Panigale for $3,904 (MSRP $15,395). This fan always wanted a Ducati but had never been able to afford it. DROPIT gave him the opportunity to purchase a luxury item at an affordable price. A Happy customer can equate to brand loyalty.
Everyone's a winner. Targeted offers come from big brands exclusive to fans who participated in DROPIT on game day. Fans only receive offers for items they have expressed interest in with no spam.
There's also an exhilaration to playing DROPIT. It's amazing to watch people play for the first time – their competitive nature comes out and, even if they don't win, they can't wait to play again.
Q. What's in it for sponsors?
A. Measurable RoS (Return on Sponsorship). DROPIT provides sponsors with an engaging way to activate fans in-stadium while gathering purchase intent data that can be used to effectively measure the value they are receiving from each activation.
Discussions with a number of major league sports teams have confirmed how little is currently known about fans attending games. For example, it is difficult to determine who is engaged with an activation, what products they are engaged with, time spent and whether that engagement converted to post-game value for the brand. DROPIT solves all of these key issues and much more.
Our patented platform ensures the value doesn't end in the venue. DROPIT has demonstrated the ability to drive fans into the sponsors' retail environment: "from seats to stores," online or physical.   
Sponsors can utilize their spend on video board promotions. Each major game auction features a 15- or 30-second pre-roll commercial before the auction countdown begins, which can improve brand lift.
New content can be captured surrounding the activation: the pre-auction build up, fan excitement and interviews with the winner. DROPIT provides an unforgettable in-venue experience and adrenaline pumping brand loyalty.
Q. Are there any tips or best practices you can share on effectively running this activation?
A. Understanding the team and sponsors' business and communication goals is extremely helpful for us to run an effective campaign and a successful activation that tracks back to these goals.
If you're looking for new and interesting ways to engage with your audience or are interested in learning more about how Daktronics Professional Services can bring DROPIT to your system or events, please reach out via email at professionalservices@daktronics.com.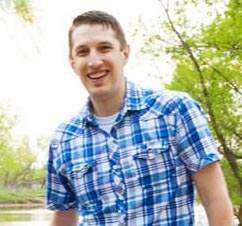 This article is by Justin Ochsner
in Live Events Marketing.
Connect on LinkedIn or Twitter @jochsner4
---