Daktronics set to help showcase the Big Game in Miami
For the 16th consecutive year, Daktronics equipment will be used for football's biggest game.
Steve Schreiber on 1/30/2020
Categories: Pro Sports and Colleges
For the 16th consecutive year, Daktronics equipment will be used at the host venue for football's biggest game. This year's championship game takes place at Hard Rock Stadium in Miami, a stadium very familiar to Daktronics.
Since the early 1990s, Daktronics has provided Hard Rock Stadium with scoring and video display equipment, including some milestone events and projects.
In 2006, Daktronics installed the first HD (High Definition) video display in the NFL for the Dolphins. Both the east and west endzone displays hit the HD barrier.
In 2007 and 2010, Daktronics displays helped feature football's championship games at the stadium.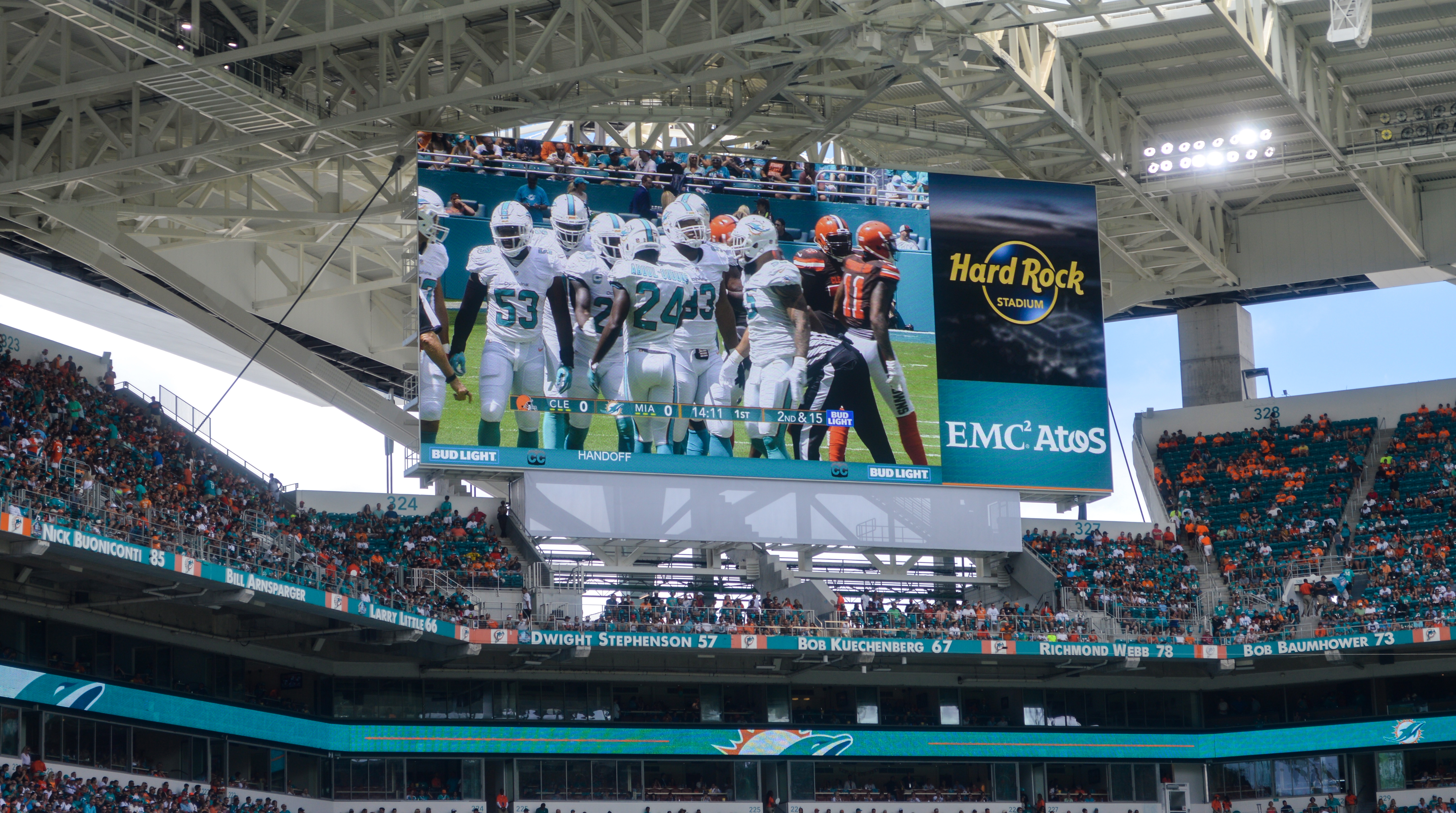 In 2016, after major renovations to the stadium, Daktronics installed four corner video boards each measuring 49 feet high by 112 feet wide.
Over the years, Daktronics has installed additional displays for Hard Rock Stadium and the Miami Dolphins. This includes in 2019, when Daktronics installed the longest ribbon board in professional sports. At 2,105 feet in length, the 360-degree consecutive ribbon wraps around the entire seating fascia of the stadium.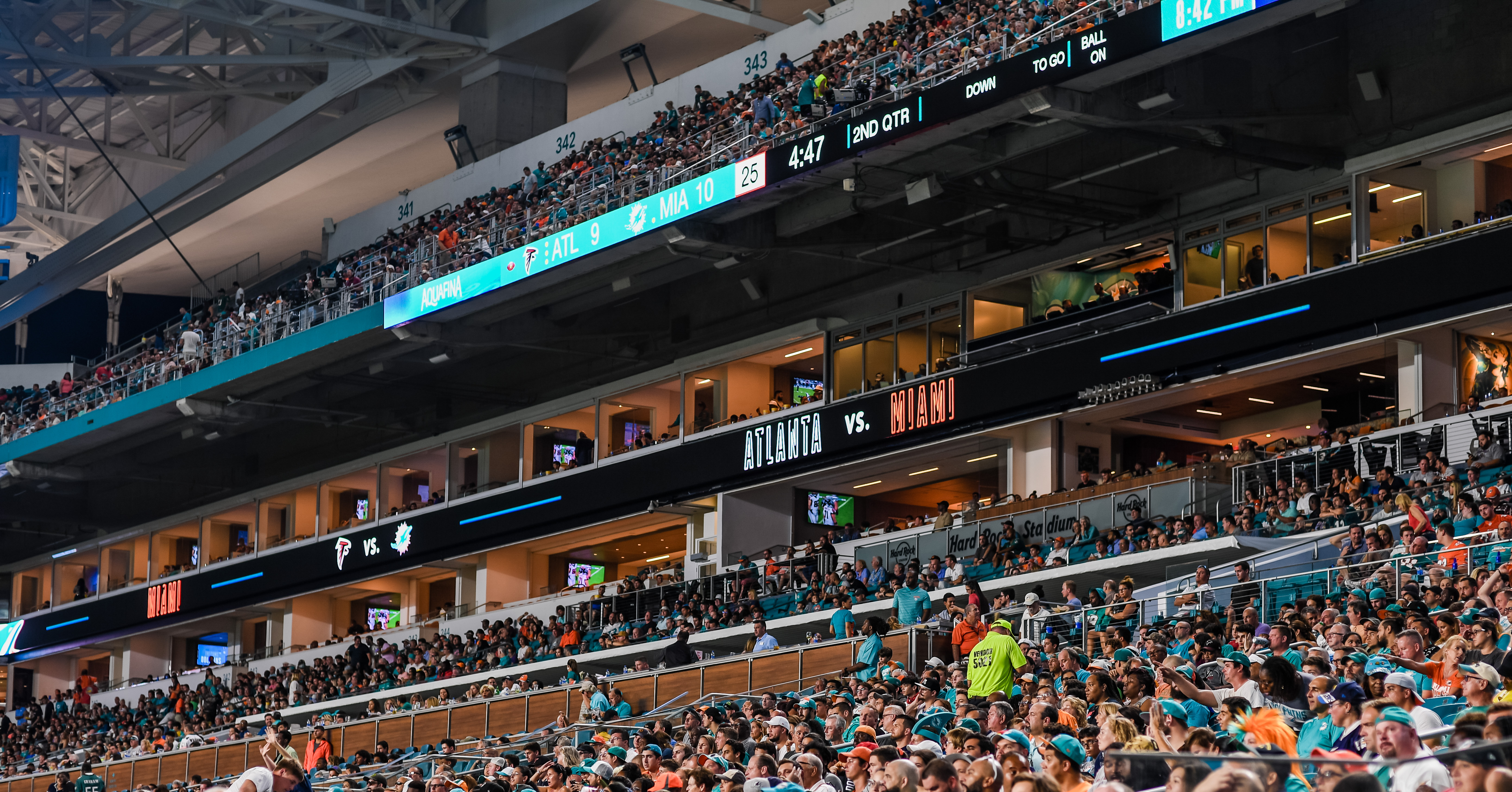 To help support the nearly 33,700 square feet of LED at Hard Rock Stadium for the Big Game, Daktronics will have tech support staff on site. When the game kicks off, Daktronics will already have been at Hard Rock Stadium to prepare for the event running pre-event checks. Daktronics will also have four employees on site – two event technicians and two control room specialists – to ensure the game runs smoothly from the LED production side.
While the current displays will help light up the stadium for the Big Game this year, Sunday's game isn't the only notable event held at Hard Rock Stadium. Recently the stadium has hosted events of all kinds including Miami Dolphins, University of Miami football, Tennis, Concerts, Bowl Games, other Championship events and much more.
After Sunday, we'll look forward to year number 17 in a row of Daktronics involvement at the Big Game, as the game stays in Florida and heads to Raymond James Stadium in Tampa.
---