Daktronics Content is Here to Help
Additional COVID-19 support content and updated navigation on the content library is now available.
4/27/2020
Categories: Sign Company News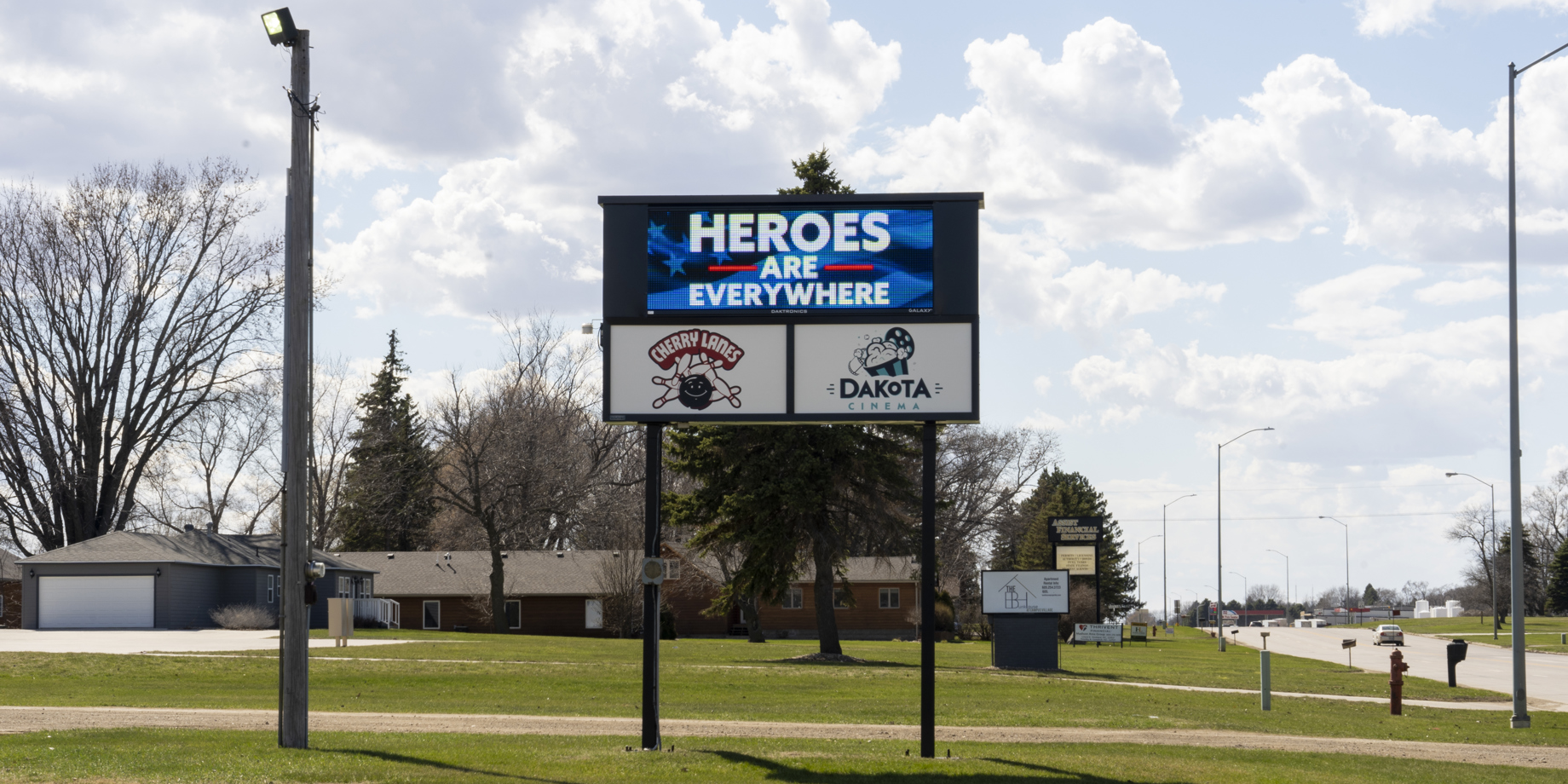 During these unprecedented times, businesses can count on Daktronics to help keep communities and customers updated. Our COVID-19 content library continues to be a great resource for LED display owners who want to inform people about changes to business practices. It's also a resource for messages of community spirit, positivity and celebration.
Recently, our artists added several new pieces of content for the petroleum market, healthcare and communities. Much of the content came from your requests. People within specific markets expressed a need for messaging that directly addresses sanitation, services and other safety measures that have been put in place. So we responded.
Daktronics will continue adding content to the library as needed. We'll update it with messages for schools, communities and businesses to celebrate the Class of 2020. Included in this content will be templates that people can update with the name and photo of graduating seniors, as well as a simple "Honoring the Class of 2020" message.
Visit http://www.daktronics.com/covid19content to download!
We hope you'll continue to share this resource with your customers. If you think of any more needed messaging, please let us know at commercialcreativeservices@daktronics.com.
We hope you, your staff and your customers are staying safe and healthy during this unprecedented time.
---