Create Big Moments with Triggers
Daktronics understands the need to have moments driven from a one button click and starting that content in sync.
Daktronics Control Panel on 11/9/2017
Categories: Pro Sports and Colleges
The Display Studio Trigger Widget allows customers to easily "trigger" their Daktronics control system from third party production switchers, lighting controllers, or any device capable of sending a GPI trigger command.  Tying your entire system together to execute big system-wide moments like moments of exclusivity, game opens, or scoring plays has never been easier.
Gone are the days of using complex protocols like VDCP. the Trigger Widget uses a simple GPI command to reduce your setup time and streamline your workflow.  The Trigger Widget accepts a network GPI command and allows you to quickly "map" that trigger to any Display Studio script button.  Trigger any Display Studio script from any GPI-supported device!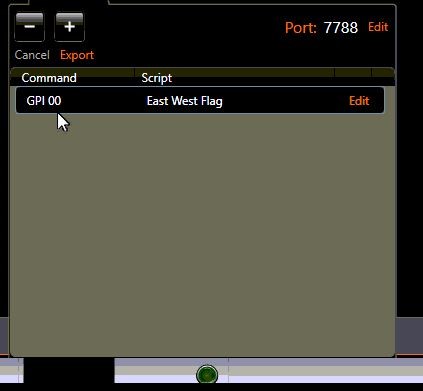 This allows you utilize the power and ease of Daktronics Display Studio scripting in setting up your big moments and the flexibility of firing them from whatever control location/interface you desire.
Check out this example of how Perth Stadium uses the Trigger Widget to tie their lighting and LED displays together in delivering a great show.
 Our professional services team can help answer any questions that you may have regarding the Display Studio Trigger Widget.  To learn more, email professional.services@Daktronics.com
This post is by Jason, a Daktronics Regional Application Engineer.
---