Misconceptions When Buying a Video Display
Common objections when schools consider installing scoring equipment involve time and money.
8/22/2018
Categories: High School Sports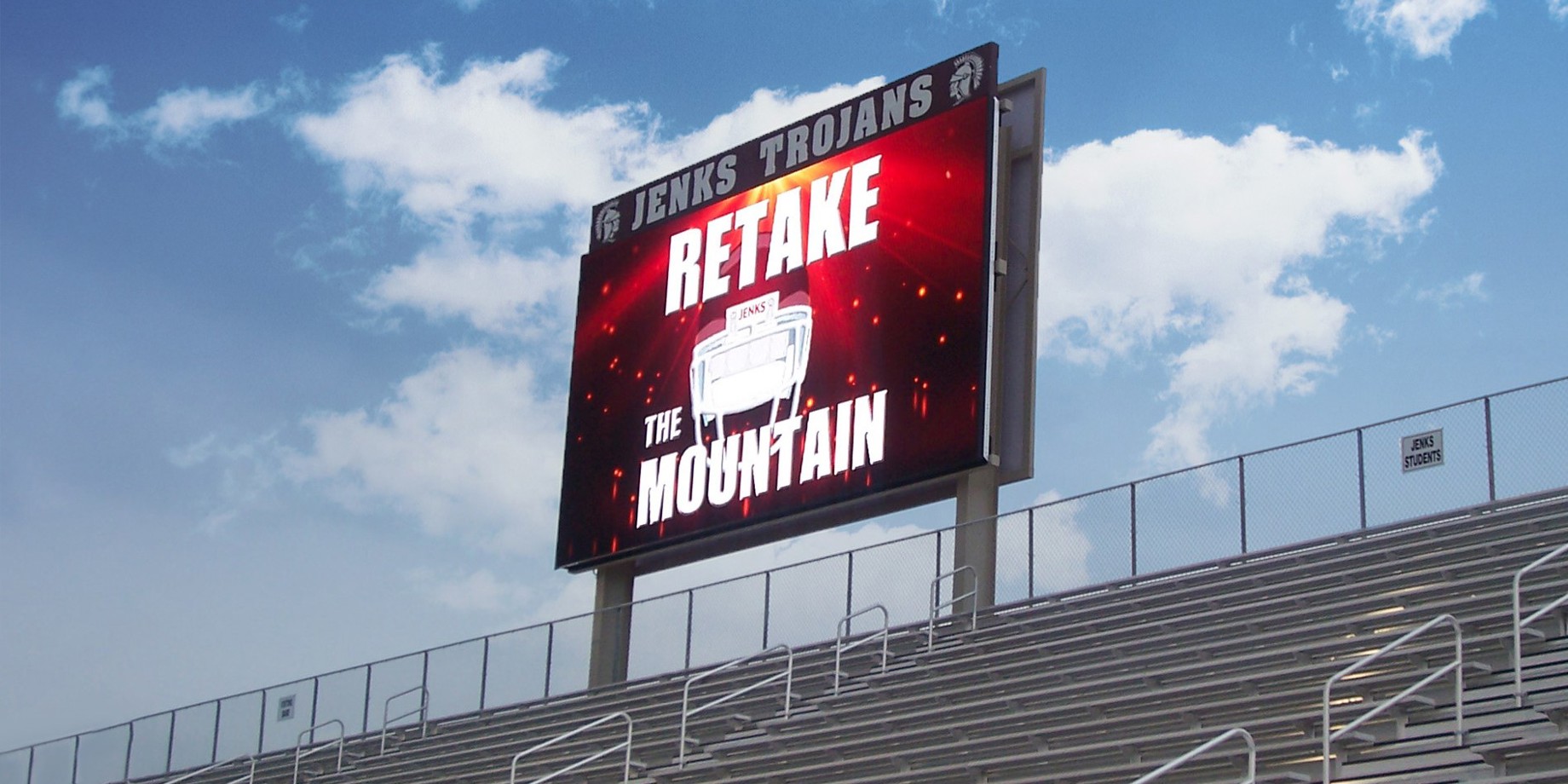 Big purchases are intimidating. A new video scoring system falls under that category, even more reason why due diligence should be put into research. We address how your Daktronics video display can actually be an opportunity to add to your budget and your curriculum.
Why spend money on an elaborate system when we should be spending money on other areas?
Instead of taking from the budget, the new equipment can add to the district's budget. Daktronics Sports Marketing (DSM) helps schools develop a customized marketing plan. The plan maximizes sponsorship to fund the equipment and also creates an annual revenue stream. The extra money goes straight to the school to use as needed for any programs.
Since Daktronics first start their own Sports Marketing group 15 years ago, we have helped schools pay for more than 300 projects.
Believe us, you will want to learn more.
With so much equipment, it'll be hard to staff events.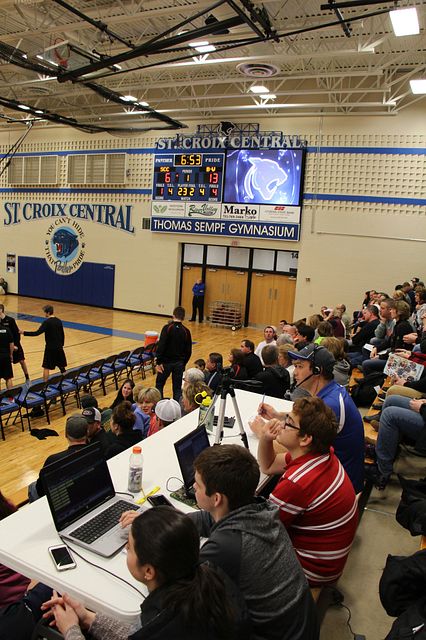 Actually, your staff is right at hand—your students. Daktronics will help you create your program and challenge your students whether its first game of the season with your new equipment or year 7 running the show. Student staffing event allows those not involved in sports to play a part in athletic events.
Students run the show in schools across the nation thanks to classes added the school's curriculum.
See how they are helping manage the entire event, including:
Content creation
Content management
Video production skills
Interviewing and directing
Did you know: #DakSchools use the same control equipment as college and professional stadiums? Your students' hands-on experience opens future career opportunities. 
As for generating creative content that draws the fans, your students are an evergreen group of advisers. Social media savvy, they are familiar with the latest trends. These coming and going creative minds will bring your display to life.
Students come and go, and if you have staff turnover, Daktronics can host online training to get new staff up to date. Remember to use your own resources also, such as graduated students to come in and host a training.
We won't leave it all up to you to come up with fresh ideas. We host annual High School Video Summit seminars that share ways to keep your game day top notch. This year, the seminars were held in Texas, Ohio and Wisconsin.
If you're not near a Video Summit, consider taking a field trip to a nearby school that has experience with similar equipment. Some schools have even visited professional venues, such as the Brewers' Miller Park for ideas.
What if we can't maintain sponsorship revenues over time?
The Daktronics Sports Marketing team has streamlined the sponsorship process for you. They create a sponsorship agreements plan especially for your school. It'll be on hand so you can check the agreements and see what is needed when.
Our equipment and support can keep your students and community informed and entertained. We've successfully worked with thousands of schools to help them make their scoring and video display dream come true.
Reach out to us today to find a specialized plan for your school, no commitment, no fees.
Find your local Daktronics sales rep if you haven't had a chance to meet them in person yet.
---