New Daktronics LED Display Begins Quoting Today
Promote our new Galaxy® eCCB LED display product as an affordable upgrade to manually changeable copy board owners in your area. Daktronics engineers designed the first LED display to install into changeable copy board structures. Share these exciting benefits with your prospects: Easily type in your messages using a user-friendly control interface. Create and schedule […]
9/16/2015
Categories: Sign Company News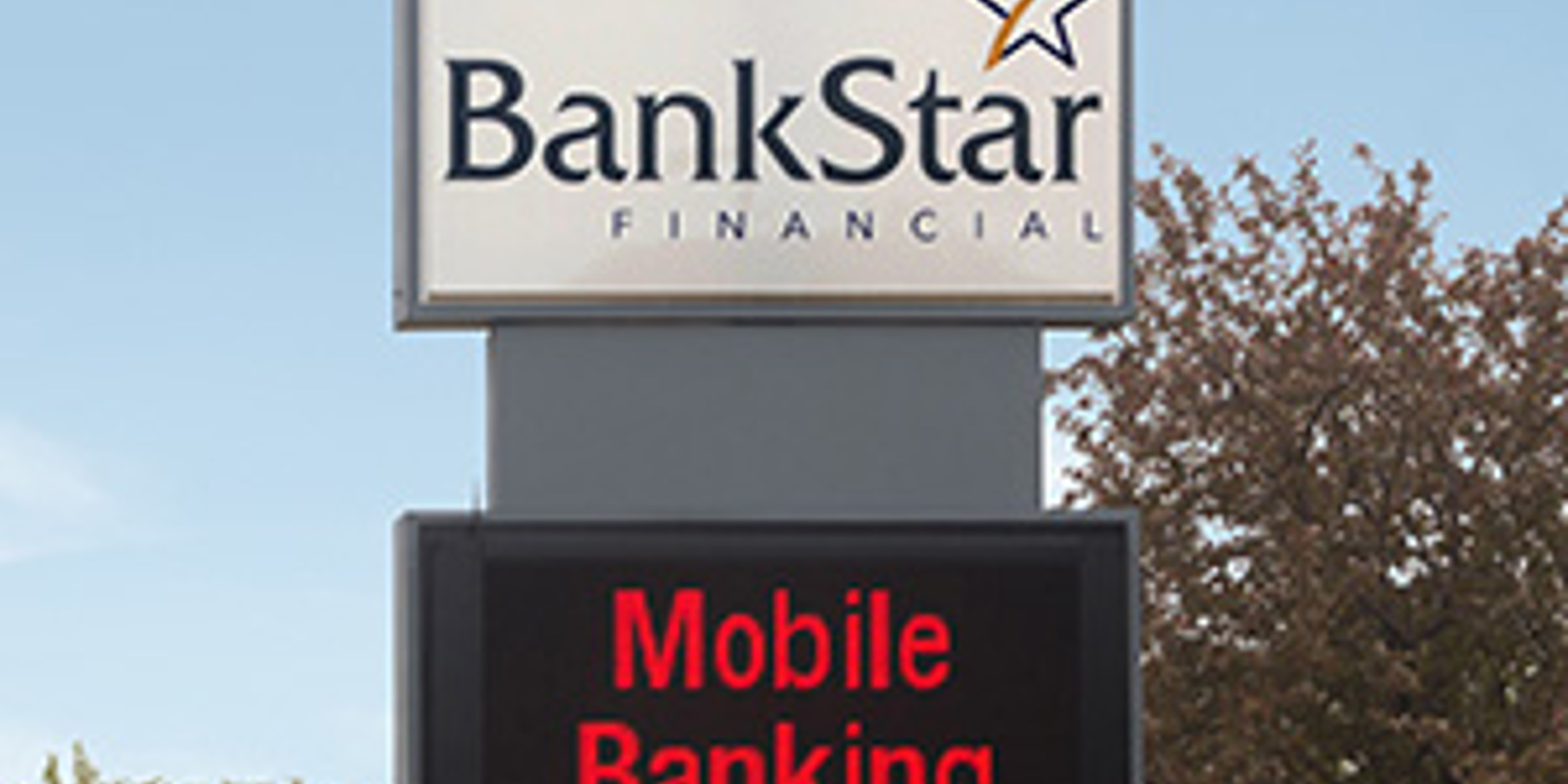 Promote our new Galaxy® eCCB LED display product as an affordable upgrade to manually changeable copy board owners in your area.
Daktronics engineers designed the first LED display to install into changeable copy board structures. Share these exciting benefits with your prospects:
Easily type in your messages using a user-friendly control interface.
Create and schedule messages from your mobile phone or tablet.
Promote several products/ services instead of just one.
Increase your curb appeal with LED technology instead of plastic alphanumeric tiles.
The Galaxy eCCB is a text-only, red-only display. With font settings built into the interface, it is very simple to control and content always looks great and easy to read.
"The eCCB display was a perfect solution for BankStar Financial. It was an affordable upgrade to LED from our manually changeable copy board. The 'text only' feature is just right for us to re-emphasize our marketing campaign, talk to our customs, and support community events." –Julie Puetz, vice president, BankStar Financial, Brookings, South Dakota
Customers also benefit from low installation costs because the eCCB:
Installs into an existing or new changeable copy board structure.
Uses the power already on site.
Features wireless communication requiring no set up.
We begin quoting the Galaxy® eCCB today, September 16. The lead time is 4 to 5 weeks.
Call your Daktronics representative today for details.
Share this brochure with your customers: Daktronics Galaxy eCCB Displays.
View the eCCB web page.
See eCCB specs.
---