Birthday Girl Thrilled by Billboard Content
What put the finishing touch on a 10-year-old girl's birthday? Her mom surprised her with something bigger than she ever could have imagined.
3/7/2019
Categories: Out of Home Advertising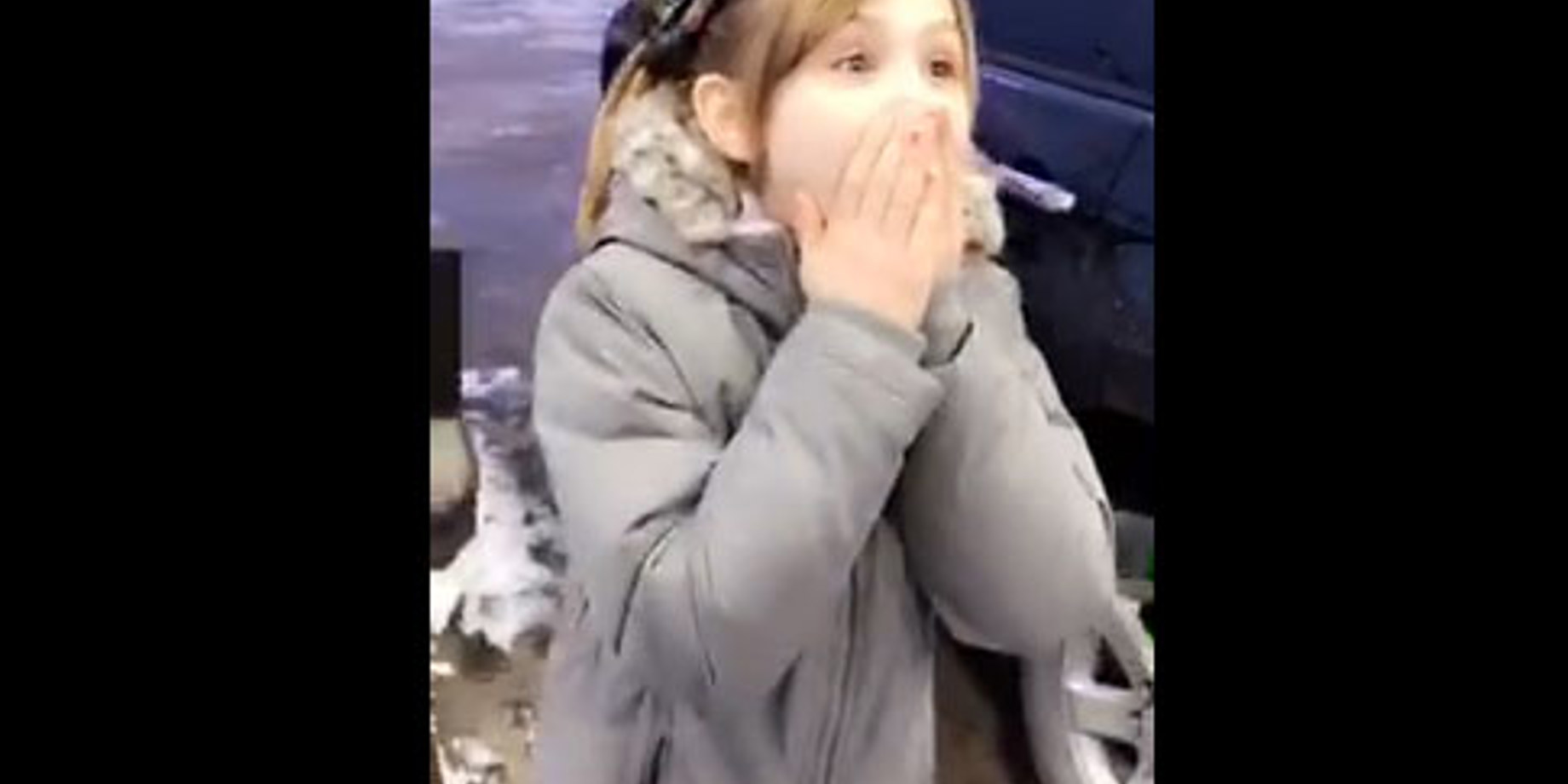 Many people regard a digital billboard as just an outstanding advertising platform—and it is! But a billboard's messages can also define and enrich a community. When you make space available on your billboard, it can act as a digital town crier, making public announcements and celebrating special days and events.
We recently heard about a perfect example of how the community can interact with your digital billboard content.
In the winter cold, a 10-year-old girl named Kennedy stands near a digital billboard in Sioux Falls, South Dakota. Suddenly, the content on the billboard changes. Stunned and wide-eyed, she steps back, surprised and thrilled by what she sees.
Kennedy's mother, Rachelle Smith, had arranged for the billboard to run a photograph of her daughter with a birthday greeting.
Smith said she got the idea because they regularly see billboards changing content around town, including content with people they personally know.
Kennedy became intrigued with the idea of fame, telling her mother that their friends on the billboards were famous.
"I knew that I wanted to make sure to get Kennedy up on a billboard for her birthday. I thought that celebrating her first double-digit birthday was the perfect time to do it. I have schemed this for the past couple of years," says Smith.
The process was easy. Smith texted a friend who works for Lamar advertising. He asked her to email him her idea. "We emailed back and forth a couple times about ideas and approving art drafts," she says.
The birthday content made Kennedy feel special. She even shared a video of the surprise with her class.
"She said it was the best birthday I have ever given her," says Smith. "It was worth every single penny."
Make space on your digital billboard for memorable community interactions like this one. We can help streamline the process with our collection of templates for every life event: wedding anniversaries, Student of the Month, Athlete of the Week, Sweet 16 and baby congratulations. View the templates for celebrations and other events.
---