Big Upgrade Leads to Even Bigger Opportunities
It all started when the Canyon Ridge High School boys' basketball coach asked a parent to help find funding for a new scoring table. That conversation led to a fully financed center-hung video scoreboard highlighting the big rivalry game on senior night less than three months later.
3/10/2020
Categories: High School Sports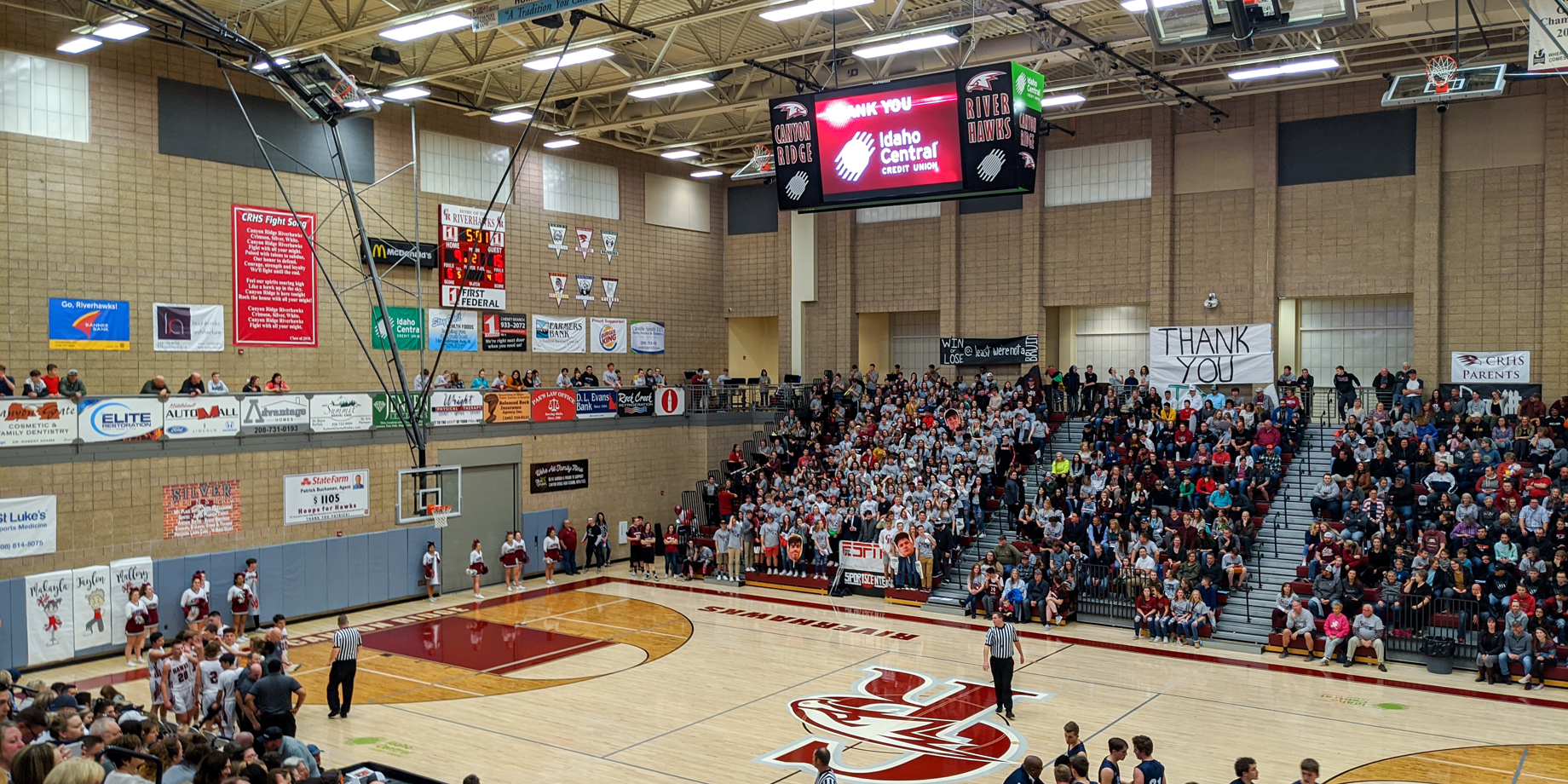 Here's how it happened:
That parent, Jeff Bulkley, set up a meeting with Clark Rasmussen at Idaho Central Credit Union (ICCU). Rasmussen suggested doing so much more than a scoring table. ICCU had already sponsored four other video scoreboards in Eastern Idaho, and he recommended working with Daktronics.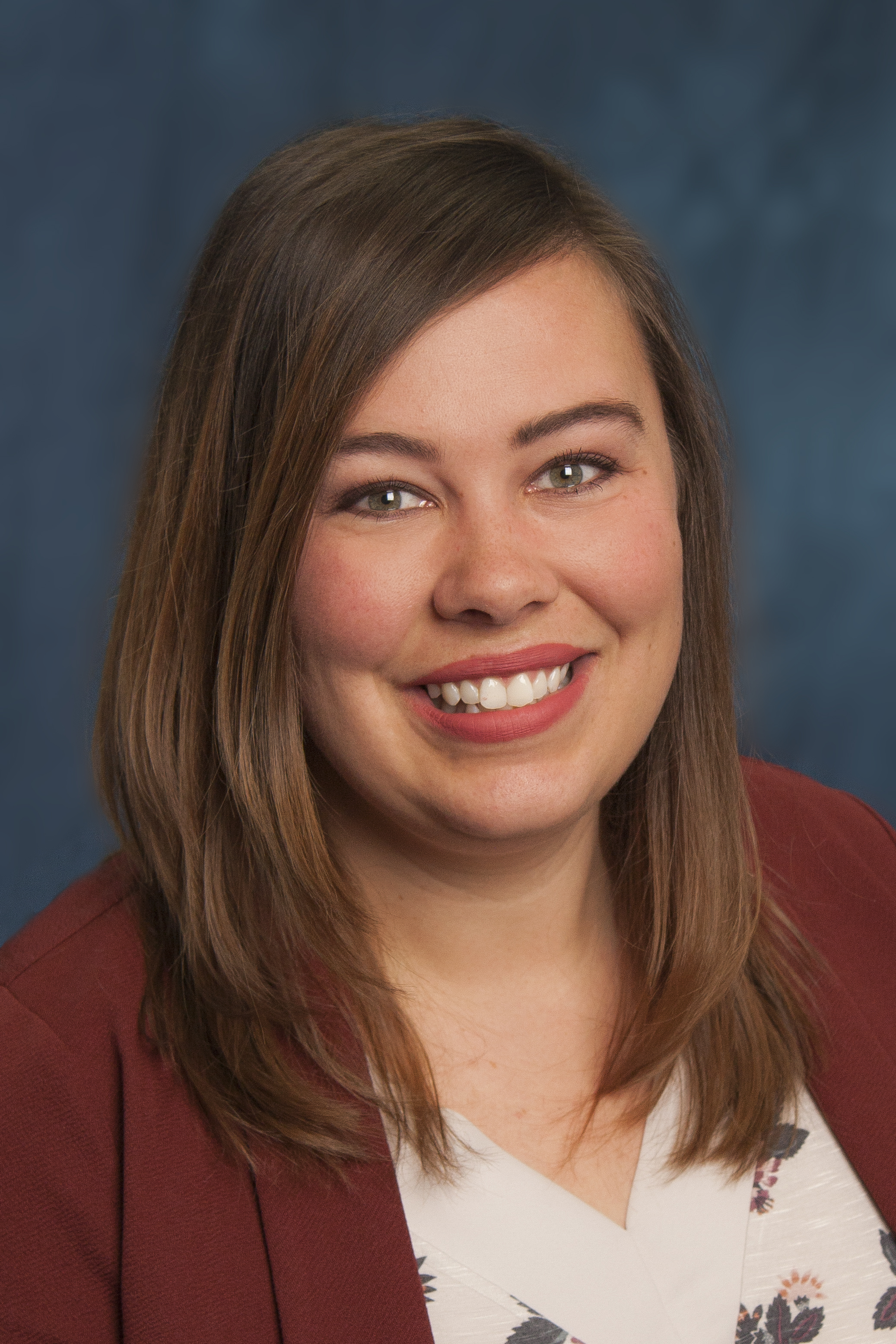 Bulkley walked out of that meeting with a plan. He worked with Brandy Chenoweth to get the video board in place before the final game of the season.
"I ended up facilitating the whole thing with Daktronics," Bulkley said. "We were up against a timeline, and we got it done fast. All the people from Daktronics were pros."
Bulkley says Canyon Ridge benefitted uniquely because financing came along before they even considered a video scoreboard. "Usually it's hard for schools to get money for their video boards, but that was the easy part for us," he explains. "Central (ICCU) got the money, Daktronics got the price where we needed it, and we installed it. It is awesome, really nice equipment right here in Twin Falls. It's one of the nicest in the Pacific Northwest."
Funding the video board was an easy decision for ICCU. "If we have the opportunity to sponsor a video board, we want to do it, and Daktronics is the only one we recommend," says Rasmussen. "We look at it as an opportunity to show support for the high school. We also want schools to make money from this by using advertising, just like at the pro and college level. We are expecting it to be a moneymaker."
Bulkley adds, "I just see this as an opportunity to make money for the school and stop fundraising everyone to death."
Students benefit
One of the reasons ICCU likes sponsoring Daktronics scoreboards is that students benefit in all kinds of ways.
"Students need development in one of three ways: academically, athletically or professionally," says Rasmussen. "We talk about all three pieces of that, and we want it for schools. We like the exposure, but we really like giving students that professional experience. Daktronics does that for us. We believe in it."
Craig Lavin is the TV broadcasting teacher who is working with the video board and training students to use it.
---
"Students will film and edit for content on the board. We want to use the video board for games, assemblies, signings – anything they use the gym for will be our responsibility."
Craig Lavin, TV Broadcasting Teacher
---
Lavin hopes to give students more opportunities to develop their skills as time goes on. He currently has 20 students in the introductory class, and 10 in the advanced class. Lavin is encouraging students to take the class repeatedly so they can progress every year.
Rasmussen says that's one of the benefits of a video board.
"I love Daktronics because they work with schools to use the scoreboard in different ways. They teach people how to use it. It's better to stay with Daktronics once you start working with it."
Lavin hopes to start streaming content from the gym sooner rather than later. He doesn't yet have the capability to broadcast content, but he can see a day when it will be possible. In the meantime, he's seeing the perks of using the video board, even after one game.
"The board is a huge benefit," Lavin says.
---
"We can make money on it, but it's a great opportunity for students. I didn't realize that they can get jobs in all kinds of stadiums later with these skills. It's good to expose them to different things."
Craig Lavin, TV Broadcasting Teacher
---
Do you know what kind of revenue potential you have at your venue? Try out our Revenue Evaluation form.
---