Service Agreement 101: Q&A with Dustin Culhane
When it comes to service agreements, coverage can be confusing. We sat down with Dustin Culhane, Daktronics Account Service Manager, to talk about the coverage service agreements provide and some of the misconceptions he hears when discussing agreements with customers. Can you give us a quick break down of what a Daktronics service agreement is […]
Daktronics Control Panel on 12/20/2018
Categories: Pro Sports and Colleges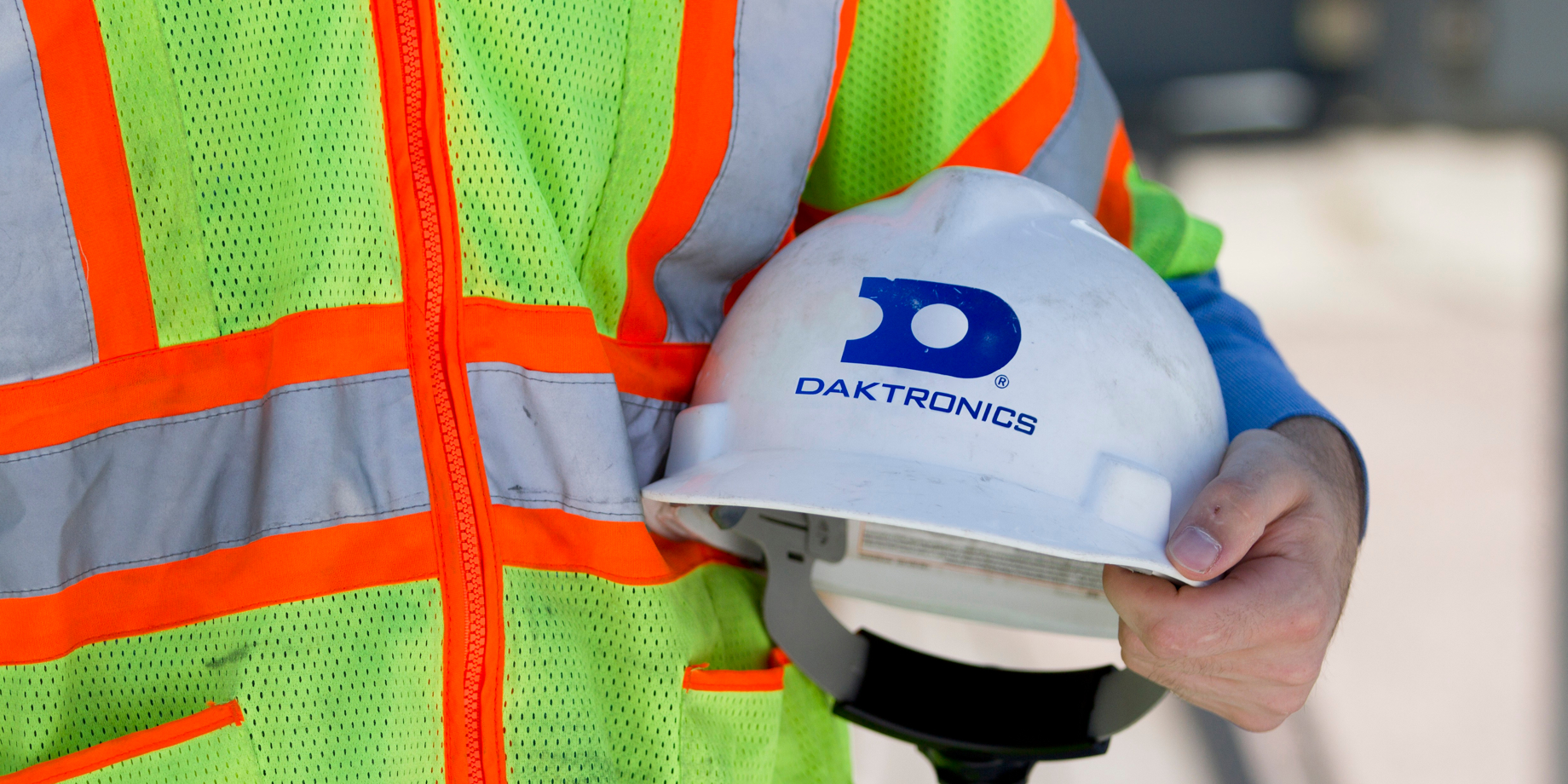 When it comes to service agreements, coverage can be confusing. We sat down with Dustin Culhane, Daktronics Account Service Manager, to talk about the coverage service agreements provide and some of the misconceptions he hears when discussing agreements with customers.
Can you give us a quick break down of what a Daktronics service agreement is and what it might look like?
A Daktronics service agreement is for customers after their equipment comes off the initial warranty. All of our equipment and control systems are going to be sold with some kind of initial warranty that will cover all parts and labor. After that, we talk to our customers about our multiple service agreements packages. The goal is to have a customer find a level of service agreement that puts them in a position where they only pay an annual fixed cost for parts they need for their display, control system, and scoring and timing systems. In some cases, the agreement also covers parts and labor costs so that any on-site labor needed is also covered under the service agreement.
It sounds like a nice safety net to go along with a display system. With the initial investment of a display, you want to make sure it's operating optimally for its lifetime. Are these service agreements meant to keep things going in the right direction?
Yes, a display system is like a home, a car or any other large investment we make. I've found it interesting that we can expect to reinvest 20% back into these original investments, and a display is no different. A service agreement is reinvesting to help protect your initial purchase, protecting your equipment and making sure it's getting the adequate labor needed to operate at its best.
You had mentioned parts coverage. How are those parts getting to a customer and how quickly?
That's one of the nice things about our headquarters being right here in the United States, everything is coming to the customer from Brookings, South Dakota. This means we have the ability to overnight parts as long as the component is in stock and most service agreements cover the cost of that shipping as well.
You've visited with many customers about service agreements. What are the most common misconceptions you hear?
One of the biggest misconceptions I hear is the term 'insurance policy.' Most people are familiar with insurance policies, but that's really not what a service agreement is. An insurance policy is something that is a safety net in place for an unexpected situation. A service agreement, however, actually includes proactive service. A lot of our service agreements come with an annual systems check where we proactively do a check of your display, control system and timing system to make sure it's ready for the upcoming season. We ensure that you are set with the latest software and your display is running on the latest firmware. That is all proactive work.
An insurance policy, however, doesn't include anything proactive and is strictly reactive. Additionally, you will pay for that insurance policy whether you use it or not, and you anticipate policy increases as the costs are not fixed.
You mentioned that we offer multiple options for service agreements. What does the timeframe of each agreement look like and what are the different levels of coverage?
That's one thing that is very custom in our agreements. For example, right now I'm doing a six-month service agreement with a customer because they are set to replace their display in April of 2019. I'm also working on a 10-year service agreement right now. So, whatever the time frame, whatever the budget, we can offer an agreement that best suits your needs.
For those interested in learning more about our service agreements, who can they contact?
You can speak with your regional Daktronics Account Service Manager. Each region as a representative, and if you're not familiar with who that is, you can certainly reach out to me at Dustin.Culhane@daktronics.com.
---