A New View for Tech Support
Real-time, visual support is now available at your finger tips through our new video chat feature!
Daktronics Control Panel on 10/4/2021
Categories: Business & Community, High School Sports, Out of Home Advertising, Pro Sports and Colleges, Sign Company News, Spectaculars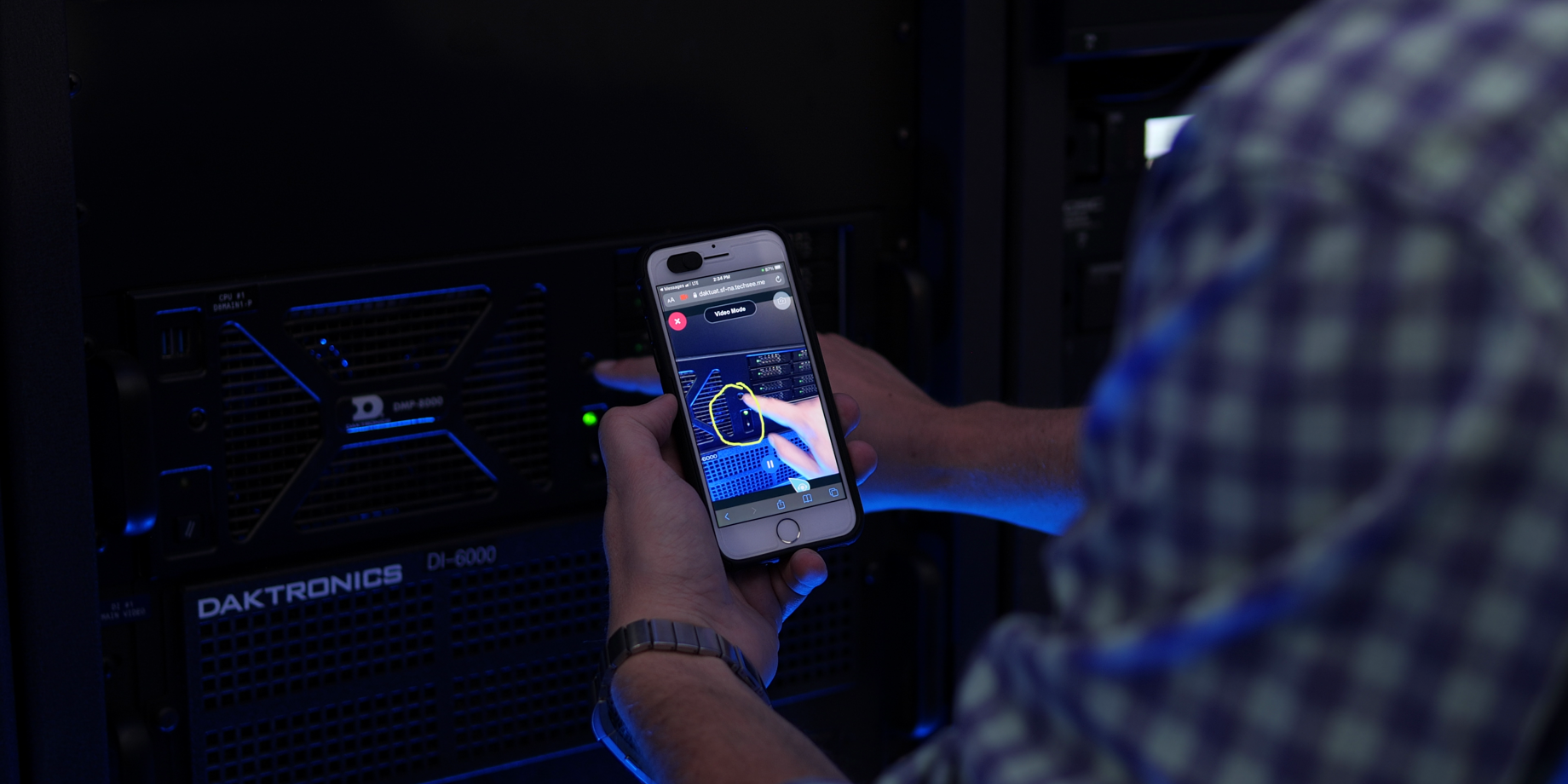 The Daktronics service team is excited to add a new video chat feature into our robust toolkit of support options. Troubleshoot issues from anywhere with real-time interactive guidance using video chat.
This new video chat functionality allows you to connect with a technical service representative using the video feature on your phone, tablet or laptop to visually share their service needs in real time. When you call our technical service team for support, your representative can send a chat link through text or email for you to join. Once connected with your representative, instantly:
Send photos
Share your computer screen
Share video of your environment
Our support team can then intuitively circle or point out things they are seeing on the screen using annotations and a live pointer, all to aid in communication with you to quickly and easily pinpoint solutions to your specific needs, while avoiding the need to send additional photos or videos after the call.
Check out this video to see first hand how the new video chat feature can expedite your service and get your questions answered faster than ever.
---