5 common uses for digital signage on your school campus
The best way to capture your audience's attention is where they are – your school. Your students and staff are there every day – and it's likely parents are dropping off, attending activities, or passing by on a morning commute. Digital signage located in a high-traffic area can provide several key messages that update at a moment's notice.
8/19/2021
Categories: High School Sports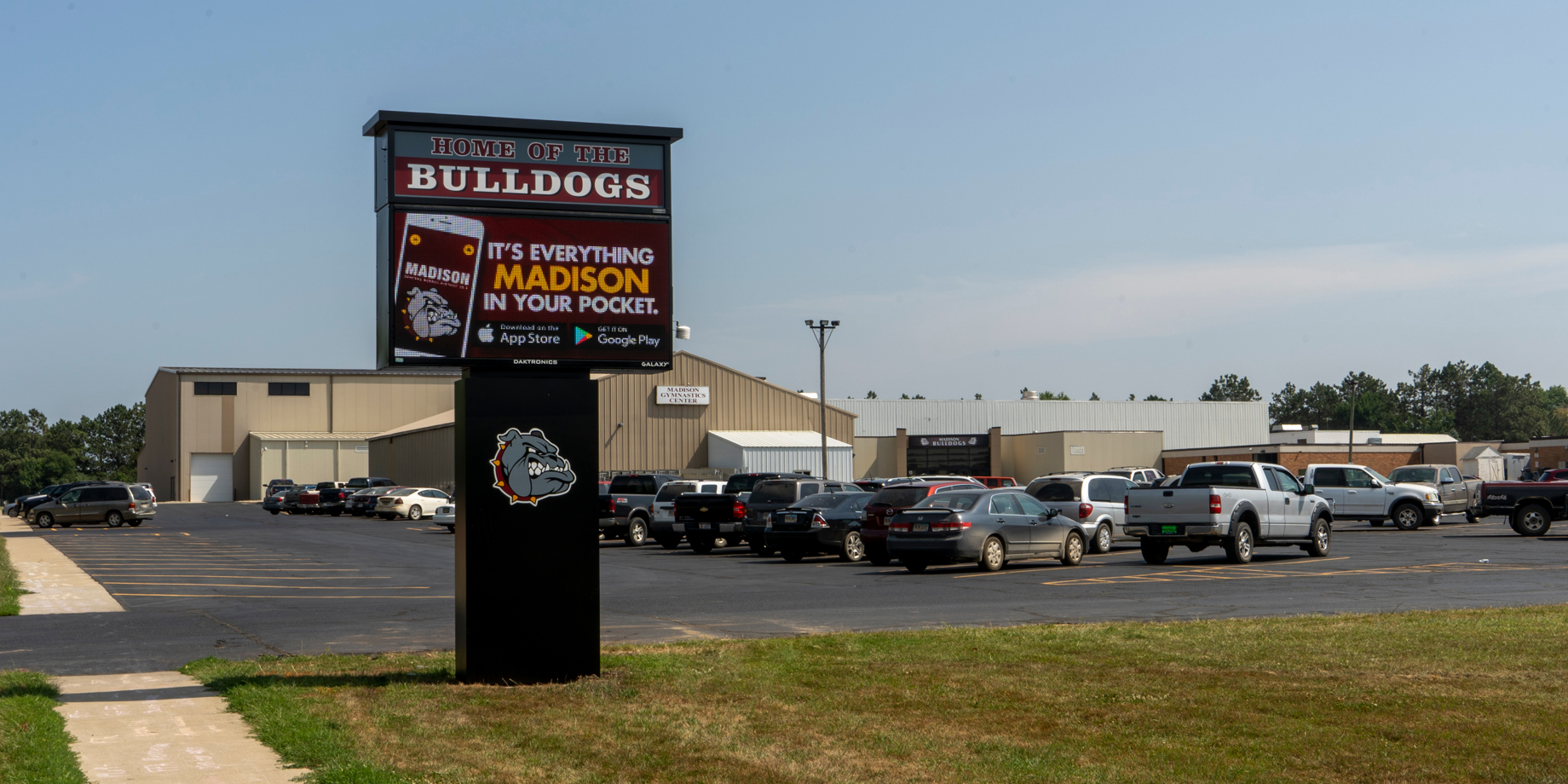 Back-to-school events
Whether it's registration, open house, school supplies, school photos, laptop checkouts, physical reminders, digital signage can increase attendance at these events by providing a gentle reminder.
Covid protocol
As cases rise and fall, your protocols may change. Putting your expectations out front and center on your digital sign will increase adoption and reduce stress on the staff enforcing the measures. As your athletic facilities begin welcoming fans back, digital signage can help get the word out that sports is back. For fans watching the game from home, share how they can watch the game from home using Daktronics Big Stream technology.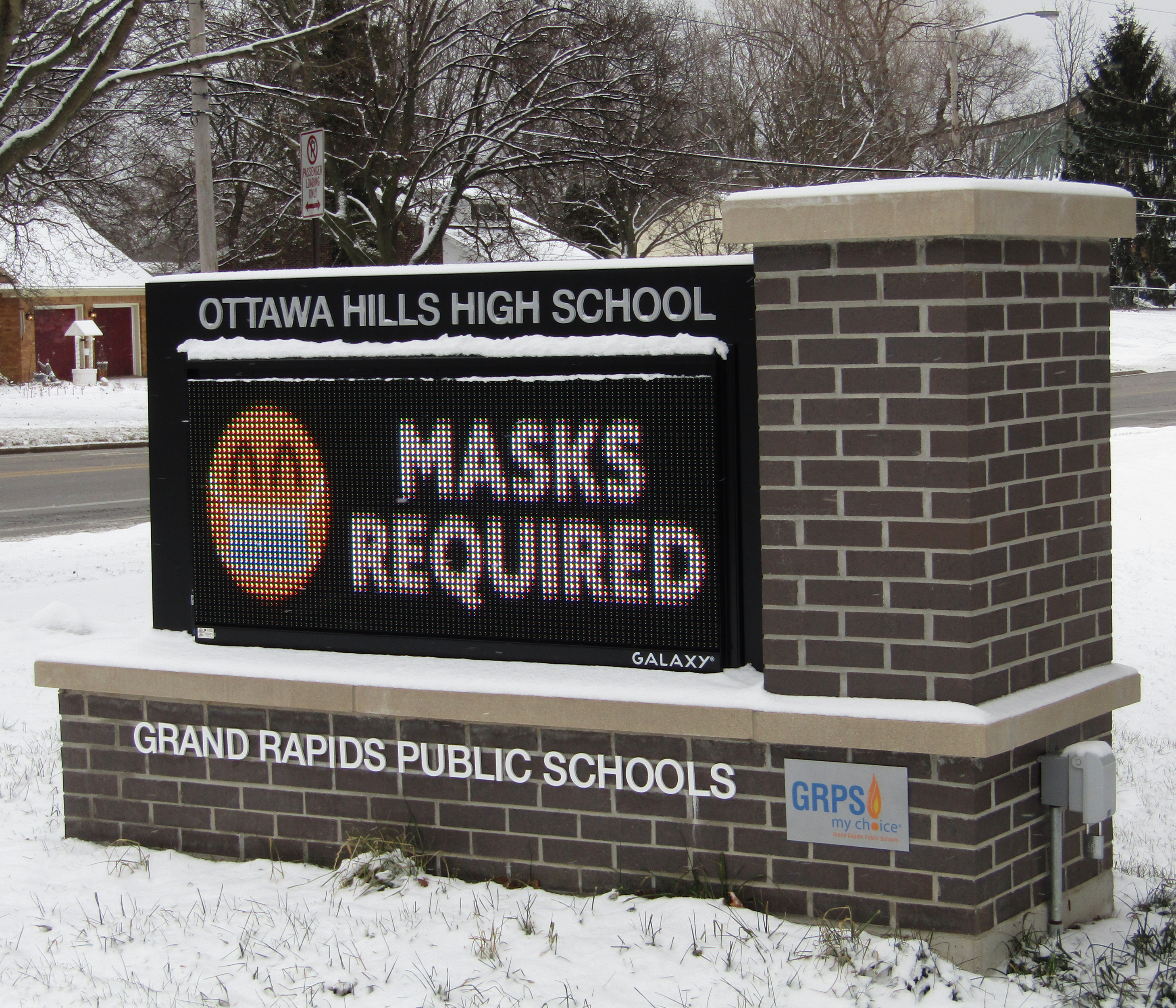 Upcoming events
Whether it be conferences, a school play, upcoming athletic competitions or the treasured day off, digital signage can showcase the many activities that rotate through your school calendar.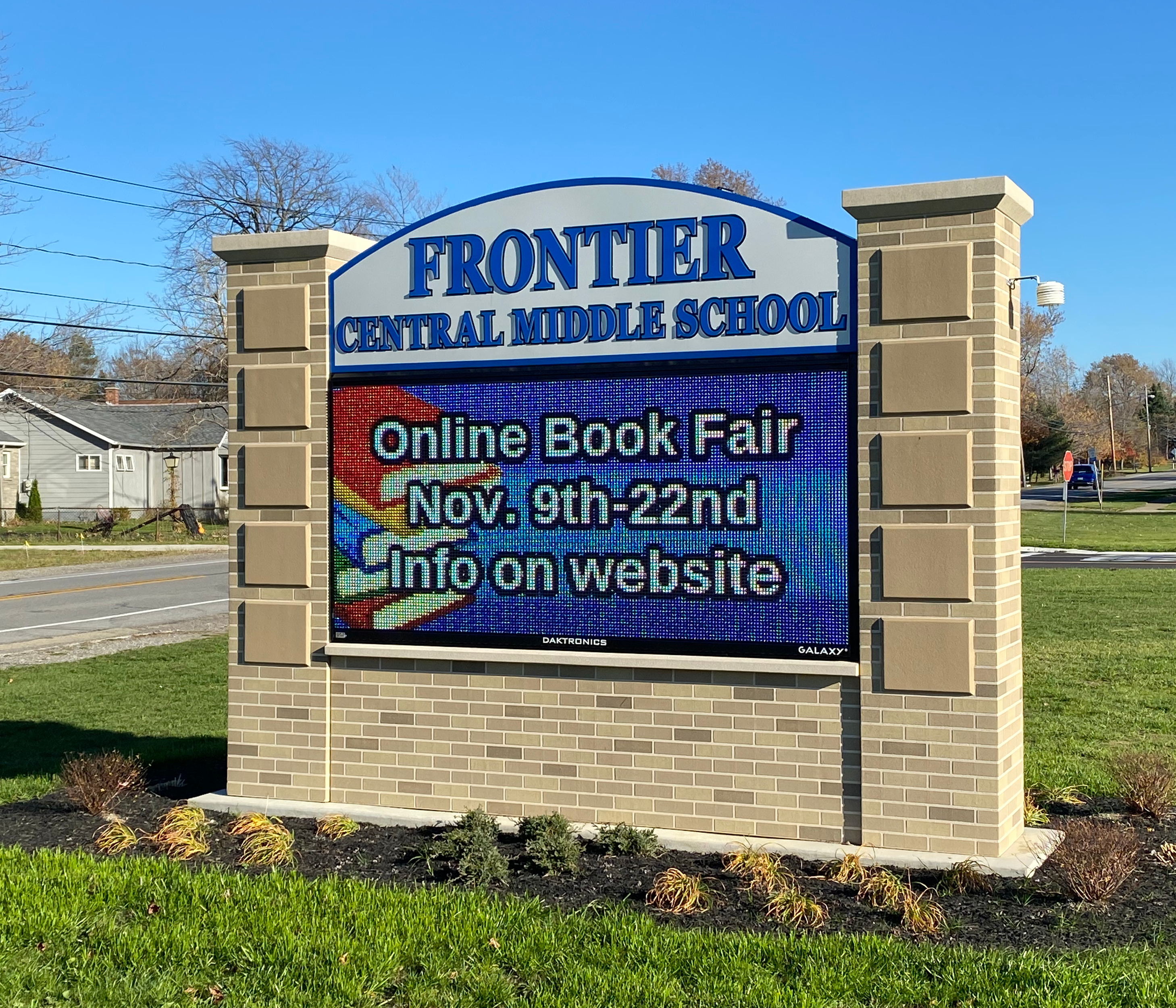 Academic and extra-curricular achievements
Who doesn't want to tune their own horn from time to time? Students and staff will love seeing their name up in lights for their achievements – student of the month, All State, service awards, spelling bee champions, etc.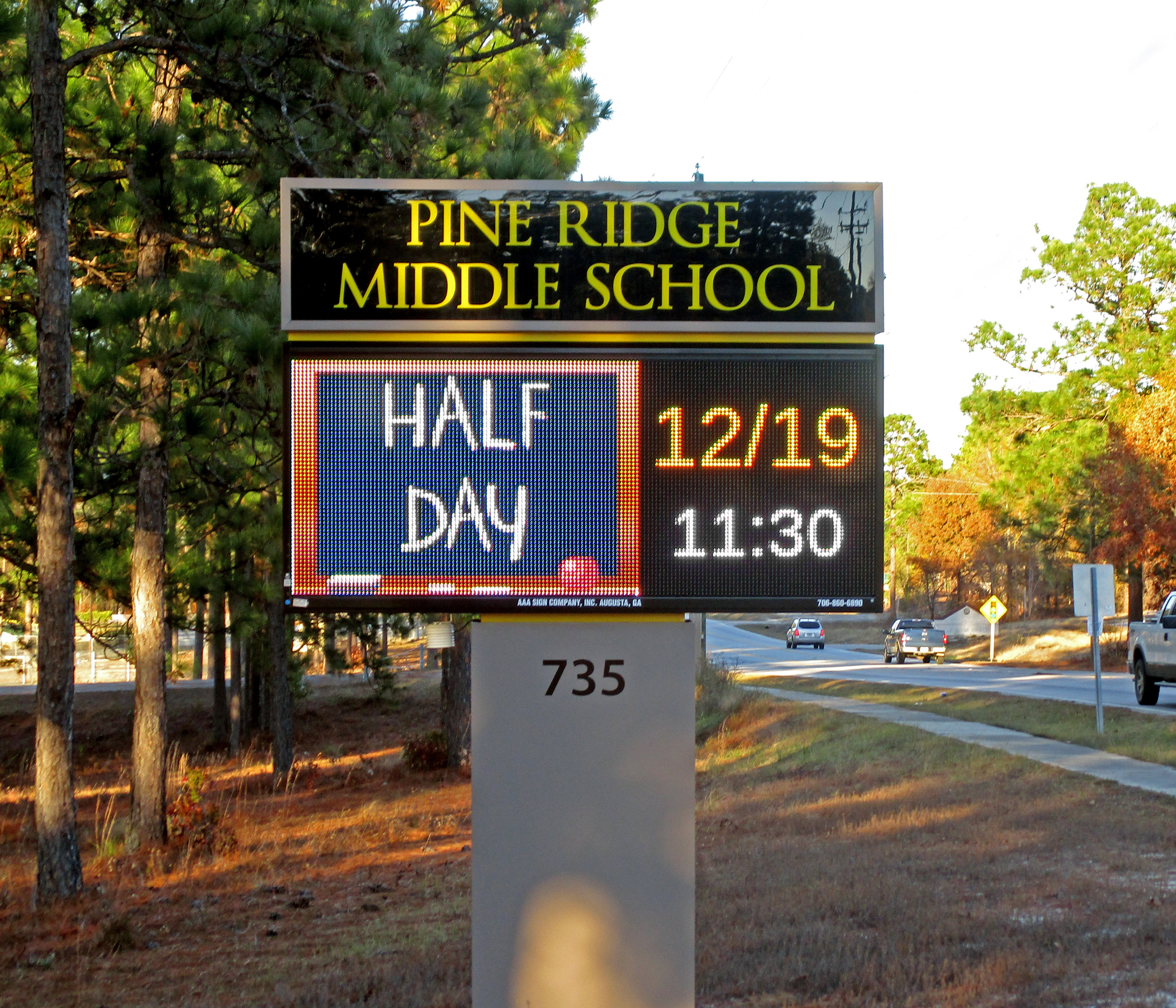 Daily activities
Many use LED signs for their exterior marquees, but LCDs inside the building is growing in popularity. Controlled by the same software as your exterior sign, LCDs are often used to share information such as a change in schedule, messages for students at the office, school lunch menu, upcoming tryouts or events, job opportunities, etc. They also clean up the school, lessening the need for posters plastered on bulletin boards and lockers.
---