3 Reasons To Add Digital Signage to Your Marketing Mix
As a business owner, you've likely got your marketing mix down. Digital marketing, print and radio ads – all have places in your strategy. One of your greatest assets for marketing is outside your front door – your display marquee.
10/14/2020
Categories: Business & Community, Sign Company News
Communicate On Location
When you started your business, you spent significant time deciding the right location and along with payroll, it's likely one of the top expenses. Yet, when it comes to marketing your business, why is that asset overlooked?
"You need a visible beacon for your customers to find you on their daily travels, explains Jess Bern, Daktronics On-Premise Strategic Marketer. "That's where signs come in. You also need to tell potential customers what you have to offer and why they should even stop in. A digital sign is the key to drive more customers in your door."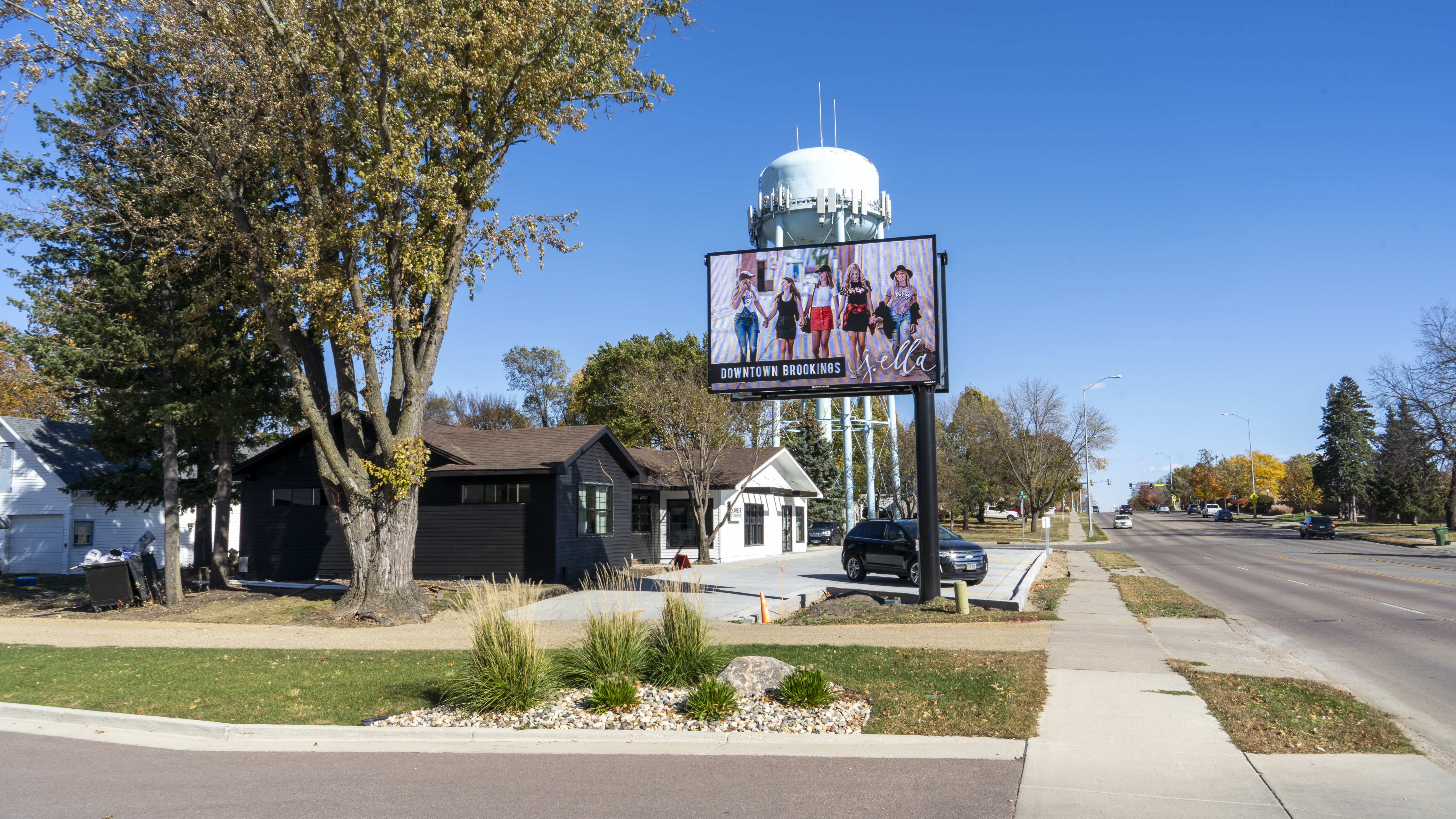 Timely & Relevant Content
This is what makes digital signage effective. It is one of the few marketing mediums that enables you to update and communicate a message immediately.
"Digital can amplify and reinforce everything you're promoting in your other channels," shares Bern, "Timeliness is really key in marketing communication."
Positive Community Impact
55% of survey responders shared that when a facility has an LED display, it shows they care about the community. The COVID pandemic alone provides numerous stories of how businesses and organizations have tried to spread a little cheer.
A movie theater that promoted their neighbors' business specials when they themselves were unable to be open.
Businesses that shared measures for protecting yourself or promoted lighthearted items such as a "bear hunt" for small children.
Communities that used displays throughout town to recognize the Class of 2020.
These points above are some of the positives that we will remember about the pandemic years from now.
"Businesses are trying to find any way possible to support their community which is great. It does your heart good to hear things like that," Bern said. "Now, as businesses begin to normalize, consumers will remember those gestures and give them business back."
To learn more about how digital signage could benefit you, visit www.daktronics.com/commercial.
---