1500 Subscriber Special!!!
Three years, 2 months, and 25 days ago, we started the Venus 1500 blog to help you get the most out of your Daktronics display. This will be our 143rd post overall, and each post provided you with tips and tricks for using your display, creating content, planning ad campaigns, showed you how to utilize shortcuts […]
Daktronics Commercial Software Training on 5/31/2017
Categories: Venus 1500 Training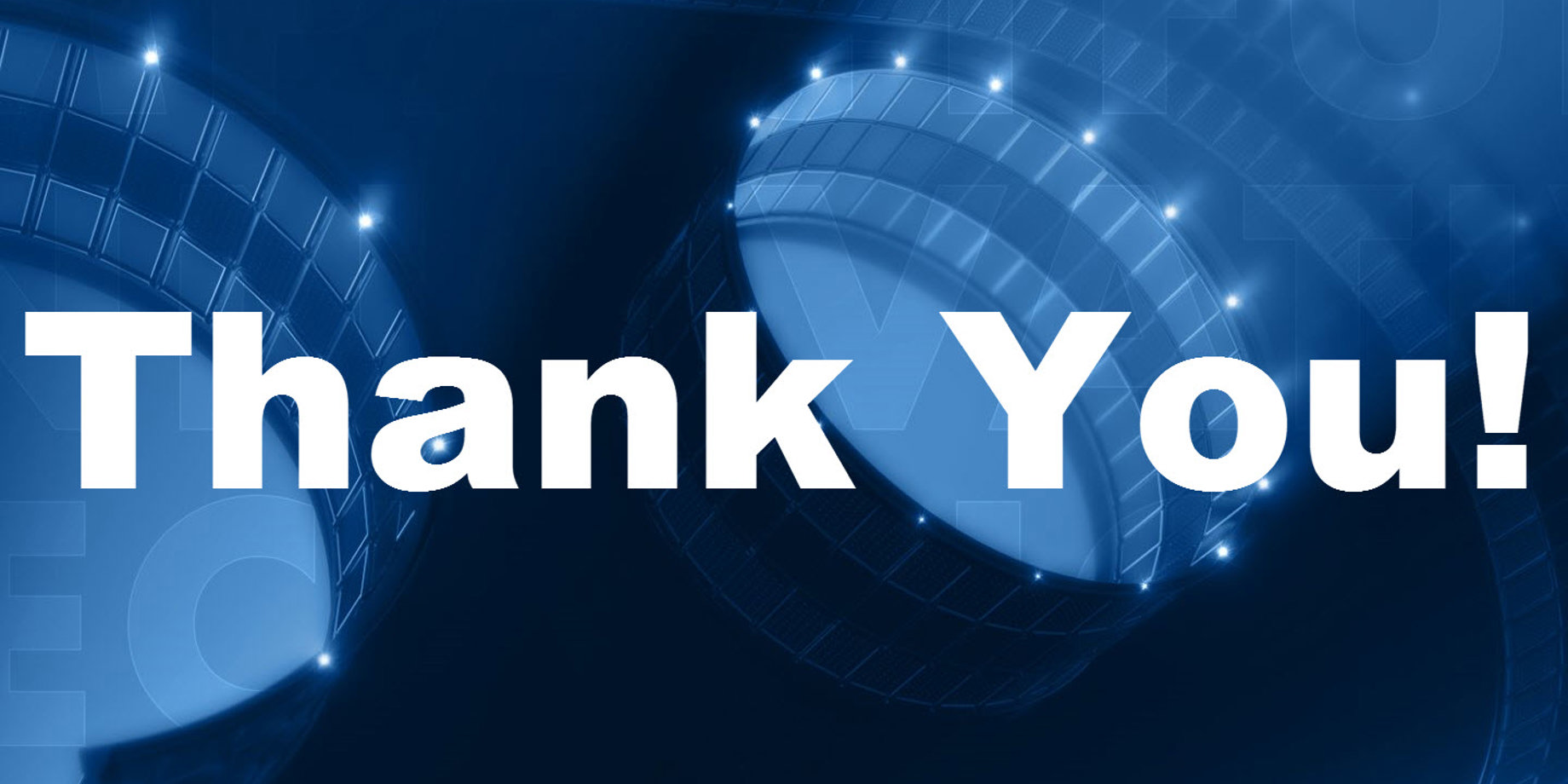 Three years, 2 months, and 25 days ago, we started the Venus 1500 blog to help you get the most out of your Daktronics display. This will be our 143rd post overall, and each post provided you with tips and tricks for using your display, creating content, planning ad campaigns, showed you how to utilize shortcuts in the software, and even gave away free content!
We have enjoyed writing these posts for you and truly hope that you find them helpful and useful. We have just recently reached our 1,500th subscriber, so in order to celebrate that milestone we are going to take a look back at the top 15 most read blogs to date.
You will definitely want to stick around until the end to see what we're giving away to celebrate you, all 1500 of you!
Let's cue the dramatic countdown music and get started!
#15:  Venus 1500 Scheduling Tips Revisited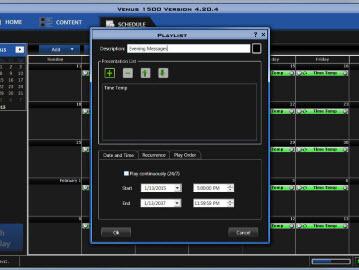 We posted this blog as part of our "Revisited" series when we looked back at all of our most popular series and condensed them each into single posts summarizing the main points. This post in particular is chock full of scheduling tips, like how to switch playlist modes, how to schedule past midnight, and how to schedule emergency messages.  It is an absolute must read for Venus 1500 V4 users.
---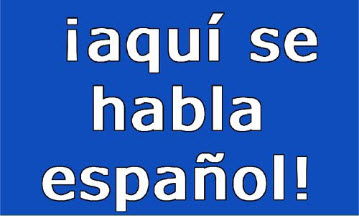 Did you know that over 37 million people in America speak Spanish? It's the most spoken non-English language in the U.S.  We wrote this blog to show you how to configure your keyboard to type in Spanish-accented letters and upside-down punctuation.  It also shows how to use the Character Map in Content Studio so for those of you with smaller displays, this should prove quite useful as well.
---
#13:  Make It Pop! Using Outlines and Shadows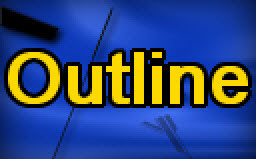 Coming in at #13 on our list is a post focused on adding contrast to your messages. Outlines and shadows help increase readability by adding contrast between your text and background.  This was also part of a series on how to make your messages pop!  Basically, we show you how to create eye-catching content by using our recommended best practices of content creation.
---
#12:  Why and How to Update Your Venus® 1500 V4 Software to the Latest Version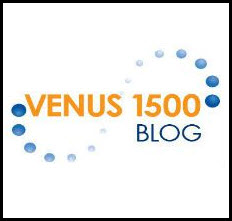 Updating Venus 1500 V4 to the latest version may seem a bit intimidating at first, but it's well worth it. Like any other software, over the years Venus 1500 V4 has added features, gained compatibility with new operating systems, and improved its overall functionality.  If you have ever experienced any errors or buttons not working, then reading this post will help you solve those issues.
---
#11:  Check Your Work, Part 2: How to Preview Content in the Venus 1500 Hub

Yet another entry on our list comes from a series! In our series on checking your work, we showed you all the different ways to preview content that you have created to make sure that it looks top notch on your display!  This post showed you the different ways to preview your creative content from within the Content tab in the Venus 1500 hub.
---
#10:  Before and After: It's Summertime to Use Your Media Kit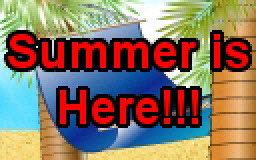 This is the perfect post to start out our top 10 because it just so happens to be summertime again! This post talks about sprucing up your content for all to see while they are out and about enjoying the summer weather.  It also points out the free content found in your Media Kit that can be used specifically for summer weather and holidays.  Enjoy!
---
#9:  Creating Outstanding Headshots in Content Studio with an Online Photo Editor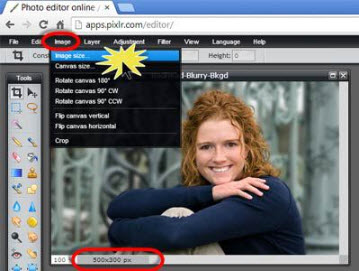 We've made it to single digits, folks! This one is an oldie but a goodie!  Many of you have called or emailed asking how to put pictures of people up on your display and have them look good.  This post will explain exactly how to resize those photos using an online editor, and then crop them in Content Studio to fit perfectly out on your display.  It also happens to be the final part of a series!
---
#8:  Check Your Work, Part 1: How to Preview Content in Content Studio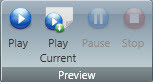 It seems like you all must have really liked our series on checking your work, because this is the second post to make our list! This post focused on how to properly preview your creative content in Content Studio before saving and publishing to your display.  Remember to use the layout zoom bar to zoom down to 100% before clicking the preview button to see the true clarity of your message.
---
#7:  Look Forward to the End of Daylight Saving Time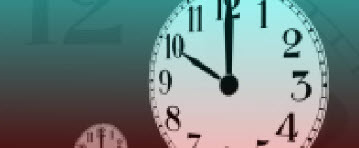 Every year we post about Daylight Saving Time at least twice. We do this to let you know it's coming so you can make sure you have the correct time showing on your display, and that everything is scheduled to start and stop playing at the correct time. With that being said, this article made our list because of a firmware update that was needed by many of you. Please read if you haven't already.
---
#6:  Time, Temp and Date Reminder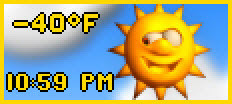 So very many of you have created time, temp, and date messages to put out on your display. Did you know that one of the most common messages that people like to schedule to rotate more frequently than other messages is a time, temp, and date message?  If you're one of those people, or you just like to have that information on your display, then this post will ensure you create it and edit it accurately.
---
#5:  Make It Pop! The Sequel: All About Shadows

Wow! Another entry in our countdown from a series!  Well, if we've learned anything so far it's that most, if not all of you, thoroughly enjoy our multi-part series blog posts!  This post adds to our original post about outlines and shadows. It goes into depth about how to apply shadows to your text for the best possible contrast.  What you learn in this post will be perfect for those hot summer days!
---
#4:  Which Version of Venus 1500 V4 are you using?

It is crucial that you run the correct version of Venus 1500 V4 on your computer. Not only will this prevent any issues or errors from occurring, but it will also ensure that your software is running at maximum efficiency!  In order to determine which version you should be running, you will need to find out what operating system is on your computer.  Lucky for you we have a blog that explains just how to do that!
---
#3:  Choosing the Best Background Revisited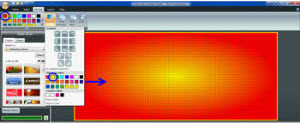 Once upon a time we wrote a 5-part blog series on choosing the best background. It was and still is one of our most popular blog series of all time. That is exactly the reason that we condensed it and revisited the series in its entirety. You can read summaries of each post and decide which ones you think will be the most beneficial to you.  If you asked me though, I'd read them all!
---
#2:  Windows 10 Compatibility Is Here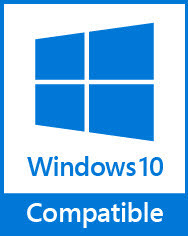 My, oh my, how excited we all were when Windows 10 was released. A fancy new operating system for our fancy new computers; things were looking up!  Then came the moment when people were being upgraded to Windows 10 without being warned ahead of time. Then Daktronics decided to put the resources necessary into making Venus 1500 V4 compatible with Windows 10 for all those people!
---
We've finally made it everyone! The moment you have all been waiting for is here!  Drumroll please…
#1:  Digital Media vs. Print Media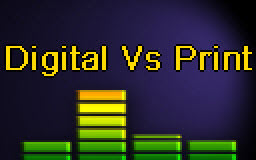 This is by far and away our most popular post of all time, and for good reason. This post, based on an award-winning document put together by our Creative Services team, focuses specifically on transforming print media into digital media. You can read step-by-step instructions on how to create content for your display, based on ads that you had created for newspapers, magazines, and flyers.
There you have it folks, a comprehensive list of all the most popular blogs we have ever written. If you apply the information you learned from reading these posts, then your display will always look amazing!
---
REGISTER TO WIN FREE CUSTOM CONTENT!
Speaking of amazing . . . we just want to thank all of our amazing subscribers for reading our posts, passing them onto others, and providing us with feedback and ideas over the years. We truly appreciate you and could not have reached 1,500 subscribers without each and every one of you supporting us.
So, to thank you, we are going to enter all of your names into a drawing to win a free piece of CUSTOM content for your Daktronics display! All you have to do to enter the drawing is be subscribed to the blog.  If you haven't subscribed already, then be sure to click on the orange "Receive Email Updates" button on the right side of the page to subscribe right now!
We will contact the winner directly to let them know that they have won, and we will also make an announcement in a future blog letting everyone else know.  You must have an active display that uses Venus 1500 V4 to win.
Whoever wins will be able to work directly with our Creative Services team and collaborate on a piece of a custom content – that's right, you get the opportunity to work directly with one of our award winning graphic artists to create a piece of content specific to your business!
Like we always say, thanks for reading!
---