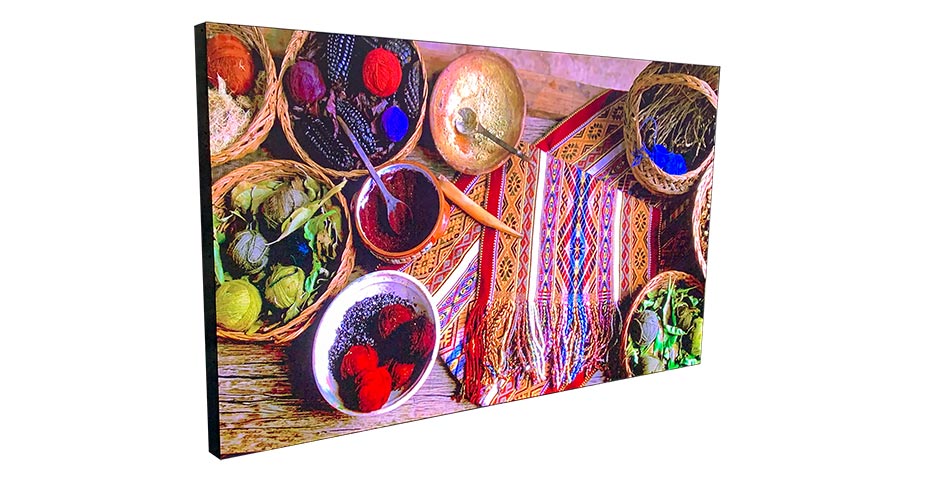 ​Daktronics Showing New High Brightness Chip-On-Board Product at ISE 2020
BROOKINGS, S.D. – Feb. 3, 2020 – Daktronics (NASDAQ-DAKT) of Brookings, South Dakota, will be showing new technology including a high brightness chip-on-board (COB) product at Integrated Systems Europe (ISE), the world's biggest pro-AV show, starting February 11 in Amsterdam. This and other Daktronics products will be on display at Stand K245 in Hall 8 during exhibit hours of the show.

"We are bringing some exciting new innovations to share at ISE this year, including our latest high-brightness COB product," said Judd Guthmiller, vice president of Europe, Middle East and Africa regions for Daktronics. "Being able to showcase our products and have conversations with our valued customers and partners as to how we can help solve their audiovisual communication needs is something we find highly engaging every year."

The new COB product will feature a 1.2-millimeter line spacing with high brightness, 6,000+ nits, to meet the needs of outdoor applications. Joining this product in the booth will be 1.2-millimeter and 1.5-millimeter video walls suspended above the stand and a 6-millimeter outdoor product positioned near Holland entrance C.

Daktronics has attended ISE for the past 16 years as the company continues to connect with customers on a global level.

​About Daktronics
Daktronics helps its customers to impact their audiences throughout the world with large-format LED video displays, message displays, scoreboards, digital billboards, audio systems and control systems in sport, business and transportation applications. Founded in 1968 as a USA-based manufacturing company, Daktronics has grown into the world leader in audiovisual systems and implementation with offices around the globe. Discover more at www.daktronics.com.
Safe Harbor Statement
Cautionary Notice: In addition to statements of historical fact, this news release contains forward-looking statements within the meaning of the Private Securities Litigation Reform Act of 1995 and are intended to enjoy the protection of that Act. These forward-looking statements reflect the Company's expectations or beliefs concerning future events. The Company cautions that these and similar statements involve risk and uncertainties which could cause actual results to differ materially from our expectation, including, but not limited to, changes in economic and market conditions, management of growth, timing and magnitude of future contracts, and other risks noted in the company's SEC filings, including its Annual Report on Form 10-K for its 2018 fiscal year. Forward-looking statements are made in the context of information available as of the date stated. The Company undertakes no obligation to update or revise such statements to reflect new circumstances or unanticipated events as they occur.