It's Time to Upgrade
Make Your Business Look The Part
When it comes to doing business, appearance matters. Customers frequent businesses that look professional, clean, and modern. Upgrading your LED sign draws attention, attracts new clientele, and brings repeat customers back in with enticing promotions and vibrant graphics.
New Technology, New Convenience
While your display was designed for a long life, technology has evolved greatly in the last 10+ years, and it's likely your display isn't as efficient both from an operational standpoint and the advancements in control system technology.  Investing in a high-resolution LED display passes on savings in time and energy, with the ultimate benefit of owning a higher resolution, attractive display.
   High Resolution
For Sharp, Crystal-Clear Graphics
Advancement of LEDs makes tighter resolution displays more affordable than ever before. These displays earn the look of passersby with graphics and messages that pop.
   Simple Installation
Gets Your Display Up & Running Quickly
With front ventilation, quick connections, and cellular communication, first-time fireups are simplified and successful.
   Fewer Servicing Needs
Means Less Down-Time
Completely sealed components keep nature out. Testing throughout development ensures a dependable product.
   Lower Energy Requirements
Saves Money Over Lifetime
Reduced power consumption will lower your power bills and increase ROI.
BeforeAfter
Venus Control Suite for LED & LCD Digital Displays
Access Anywhere, Anytime, From Any Device
Think of the time you save by operating your LED display from anywhere you are – no emergency trips to the office. Venus Control Suite is a cloud-based software solution that lets operators like you create, manage and schedule content now on all your displays – indoor and outdoor, LED and LCD.
The latest version of this software makes it easier than ever to use, combining functionality with an amazing user experience. Venus Control Suite even enables instant updates, ensuring you always have the latest tools in the newest version.
Let Us Make the Most of Your Display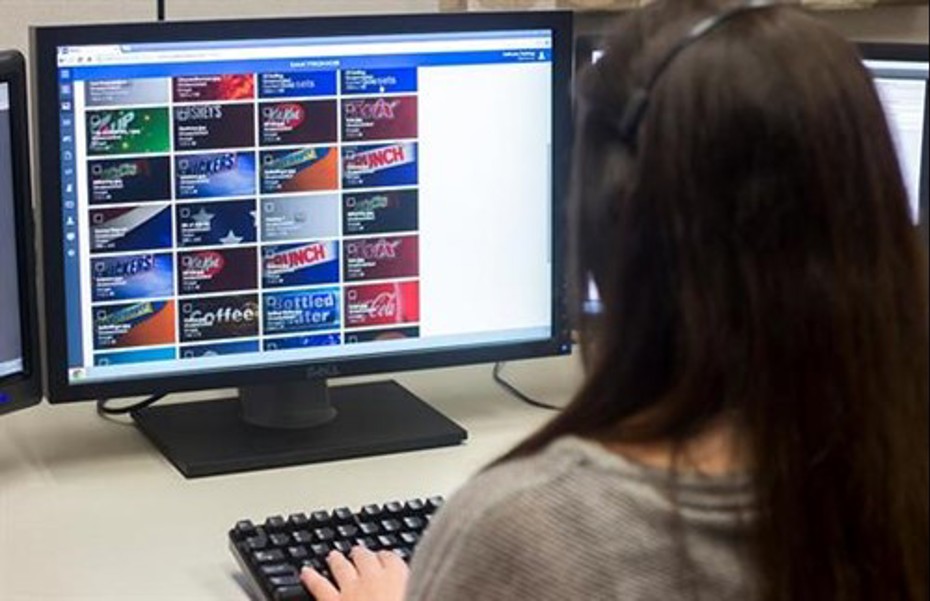 If you don't have the expertise or the staff to manage an LED sign, we have good news for you. Our Daktronics Content Management team can take care of everything from content creation to scheduling. They can even operate and control your displays via Venus Control Suite software.