Three Tips from Customer Service: Display Networking
Integrating a Daktronics digital display into a customer computer network can be quite easy.  Many customers have very simple networks with the display connected directly to the customer's computer. Others may have only one other networking device involved. TIP #1: Follow the Daktronics installation guides and knowledge base articles or call Daktronics Technical Service to […]
5/6/2015
Categories: Sign Company News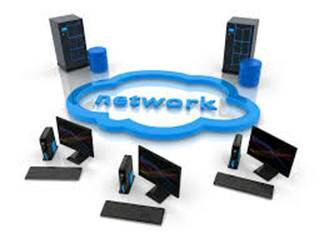 Integrating a Daktronics digital display into a customer computer network can be quite easy.  Many customers have very simple networks with the display connected directly to the customer's computer. Others may have only one other networking device involved.
TIP #1: Follow the Daktronics installation guides and knowledge base articles or call Daktronics Technical Service to get these customers up and running. Some businesses even have an IT department that can be relied upon to work with sign companies and Daktronics to provide a great networking solution.
When It's a Challenge
The networking challenge usually comes from the mid-sized business or small business trying to do something very complex with their network. Many customers don't employ a full-time IT professional or hire an IT consultant.
They even may rely on a network-savvy employee as their "guru." When difficult networking issues occur, and the "guru" has run out of ideas, the customer's eyes turn to the next closest professional on site to solve the problem.
Yes, that's going to be you and Daktronics.
Find a Local Certified Professional
Consider the following points when adjusting a complex customer network.
You and Daktronics are display professionals and most likely not IT professionals. So what can you do to help customers through these situations?
TIP #2: The best solution is to partner with a reputable and certified IT professional in your area. It's a good idea to have someone you trust on speed dial for an emergency situation.
TIP#3: You may also want to work with them ahead of time addressing networking concerns to save time and reduce stress for everyone involved.
Daktronics service will gladly work with you, the customer, and the IT professional to provide the best possible solution.
---