The Church Wanted an LED Sign; the City Didn't
This success story comes from our sign code team's files. You probably are all too familiar with the issues that bother some people about LED signs: traffic safety, signs that are too bright and aesthetics. Request denied Recently, the Sioux Falls, South Dakota, Planning Commission took 10 minutes to unanimously deny a church's request to install […]
5/3/2017
Categories: Sign Company News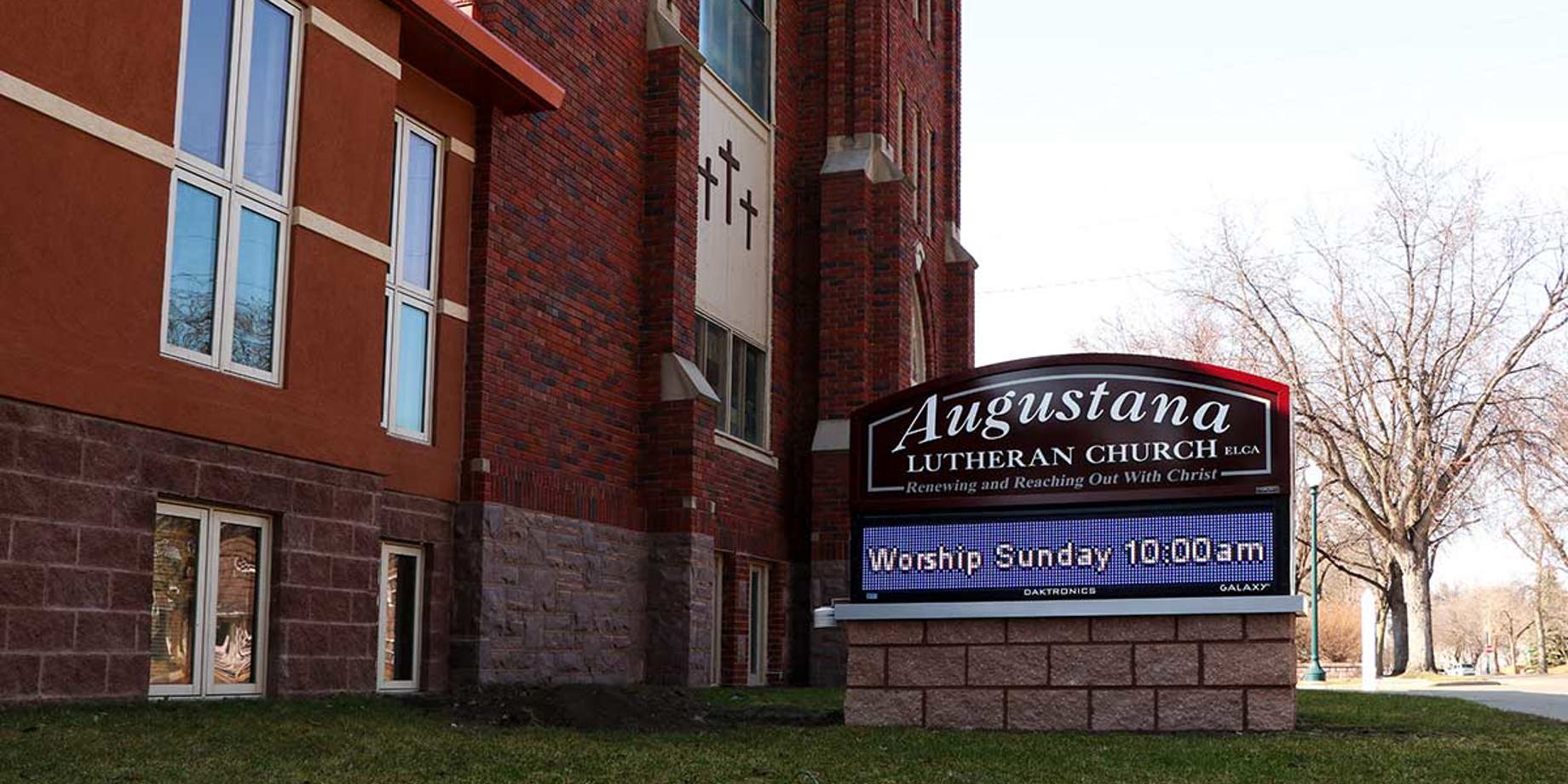 This success story comes from our sign code team's files.
You probably are all too familiar with the issues that bother some people about LED signs: traffic safety, signs that are too bright and aesthetics.
Request denied
Recently, the Sioux Falls, South Dakota, Planning Commission took 10 minutes to unanimously deny a church's request to install an LED sign. At this point, the church decided to appeal to the City Council, and the sign company asked Daktronics for help.
Traffic issues
Traffic and pedestrian safety concerned some neighbors. Sign code team member Angela Bailey suggested a strategy regarding that issue.
She suggested that the church point out that across the country, we see electronic signs at intersections, along roadways and interstates If they weren't safe, they wouldn't be allowed. Even the state DOT uses LED signs.
Also, after years of 3rd-party research, no causal connection has been found between traffic accidents and digital displays. When the church presented these points to the city council, it helped ease resident anxiety.
Does an LED sign belong here?
The church is in a residential part of the city and sits on the edge of a historical area. Some neighbors were concerned that an electronic sign was too garish for the neighborhood.
Angela advised that the presentation to the council contain these points:
The new display automatically dims per the ambient light.
The existing sign is 90 years old and rusted out.
The new LED sign's base is tastefully designed to match the church's facade.
 Happy sign owners/ happy neighbors
Finally, Angela explained that it's important to be positive and build a healthy sign code area. It's good to show consideration for the opposition's concerns. She suggested that the church make the following concessions:
Turn the sign off from 10:00 p.m. to 6:00 a.m.
Run static content only (even though animations are permitted in Sioux Falls).
Program the LED sign to imperceptibly change every 6 seconds.
Unanimous approval
Using Angela's strategy helped win the church's appeal. The City Council overturned the Planning Commission's ruling and unanimously approved the permit request.
Her suggestions and information helped, as well as the church's concessions to concerned neighbors. Many church members and others supportive of the new sign also made an impact by writing letters or appearing at the appeal.
Visit  www.daktronics.com/signregulations
Contact the sign code team
Discover more ways we can support you
Find factual literature
This post may interest you: Sign Code Expert Responds to Common LED Sign Misconceptions
Our sign code team has been working for almost a decade to develop codes agreeable to both sign owners and city officials and to help sign owners win permits. Roger Brown leads the team.
---