Student Talent and Top-Notch Equipment
Northwest ISD, Justin, Texas, hires its own students to run the TV news station on campus (NBCDFW). Hands-on experience will open doors for them in the future, possibly even leading to a career. Exposing broadcast students to hands-on experience is a popular, powerful, trend. When you incorporate a video display, students work on game-day production […]
6/5/2019
Categories: High School Sports
Northwest ISD, Justin, Texas, hires its own students to run the TV news station on campus (NBCDFW). Hands-on experience will open doors for them in the future, possibly even leading to a career.
Exposing broadcast students to hands-on experience is a popular, powerful, trend. When you incorporate a video display, students work on game-day production using the schools' video boards. Connect the skills they learned in production class to a real-life sports broadcasting experience.
These students' hands-on education includes operating the exact same control system and video boards used at college and professional levels. Exposure to top equipment opens doors to potential job opportunities.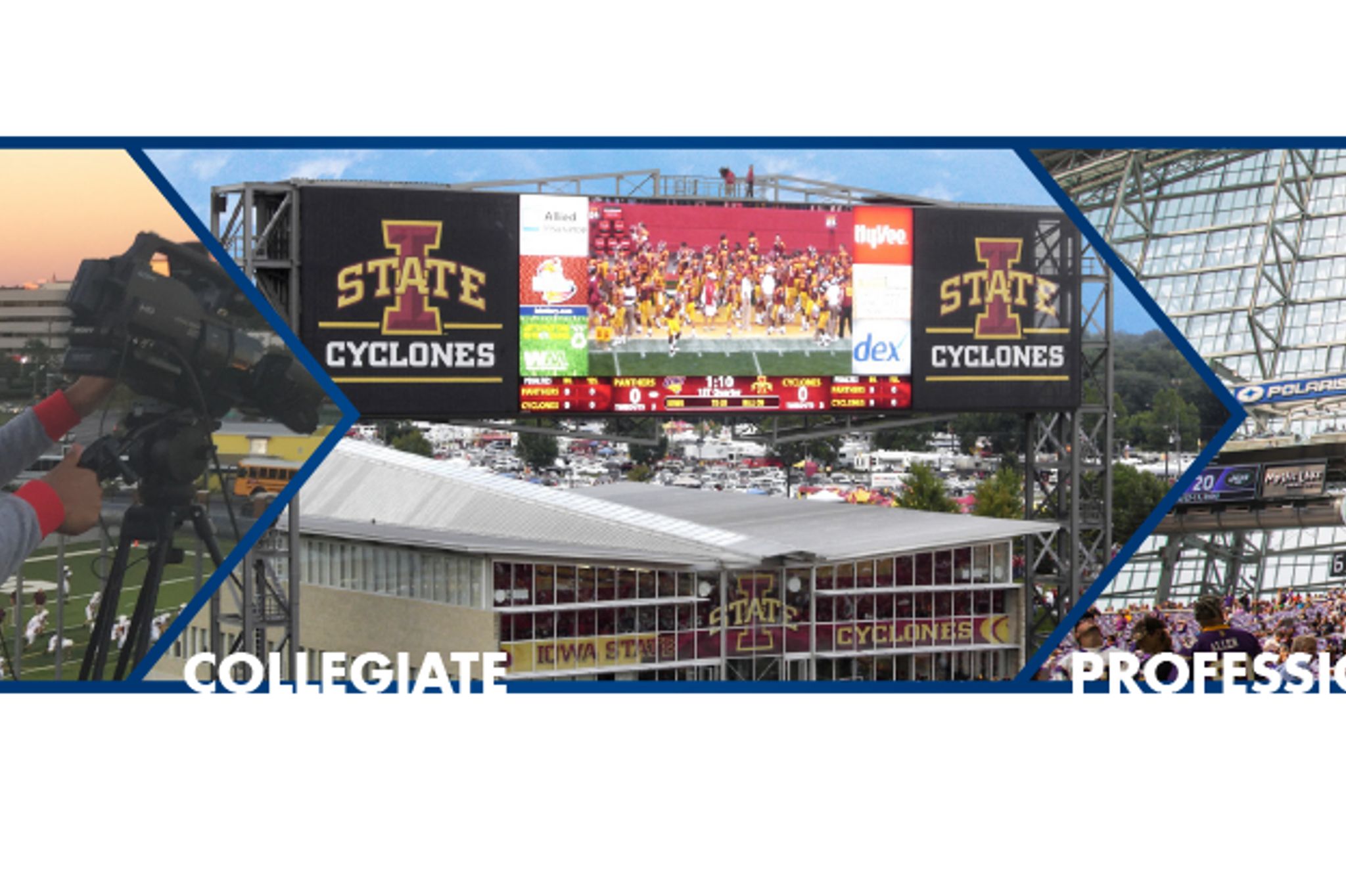 Everyone loves seeing the student-created shows for the new display. And not only are non-athlete students involved, the schools are getting more use for their video system.
The results?
One principal told us that the marketing class students mastered the software to run instant replays and in-game animations. Athletic directors talk about how the students take their games to the next level, with more of a collegiate or professional atmosphere for the fans. Another school told us you'd never know that that their game days were student produced,
Many of these schools now offer motion graphics/video production classes as extracurriculars. Student become involved in everything from creating hype videos to public service announcements, sponsor commercials, along with experience interviewing, directing, writing scripts and pulling the entire production together to run on the display.
If you're interested in using your video system to give students a hands-on experience that may lead to careers, check out Daktronics Event Production Curriculum.
---