Strategy in the Real World
The proper use of advancing technology, and especially digital roadway signage, can benefit traffic agencies and drivers alike. From safety and traffic control to alerts and lane restrictions, the State of Nevada turned to Daktronics digital signage as part of Project NEON to manage increasing traffic in Las Vegas.
10/29/2021
Categories: Transportation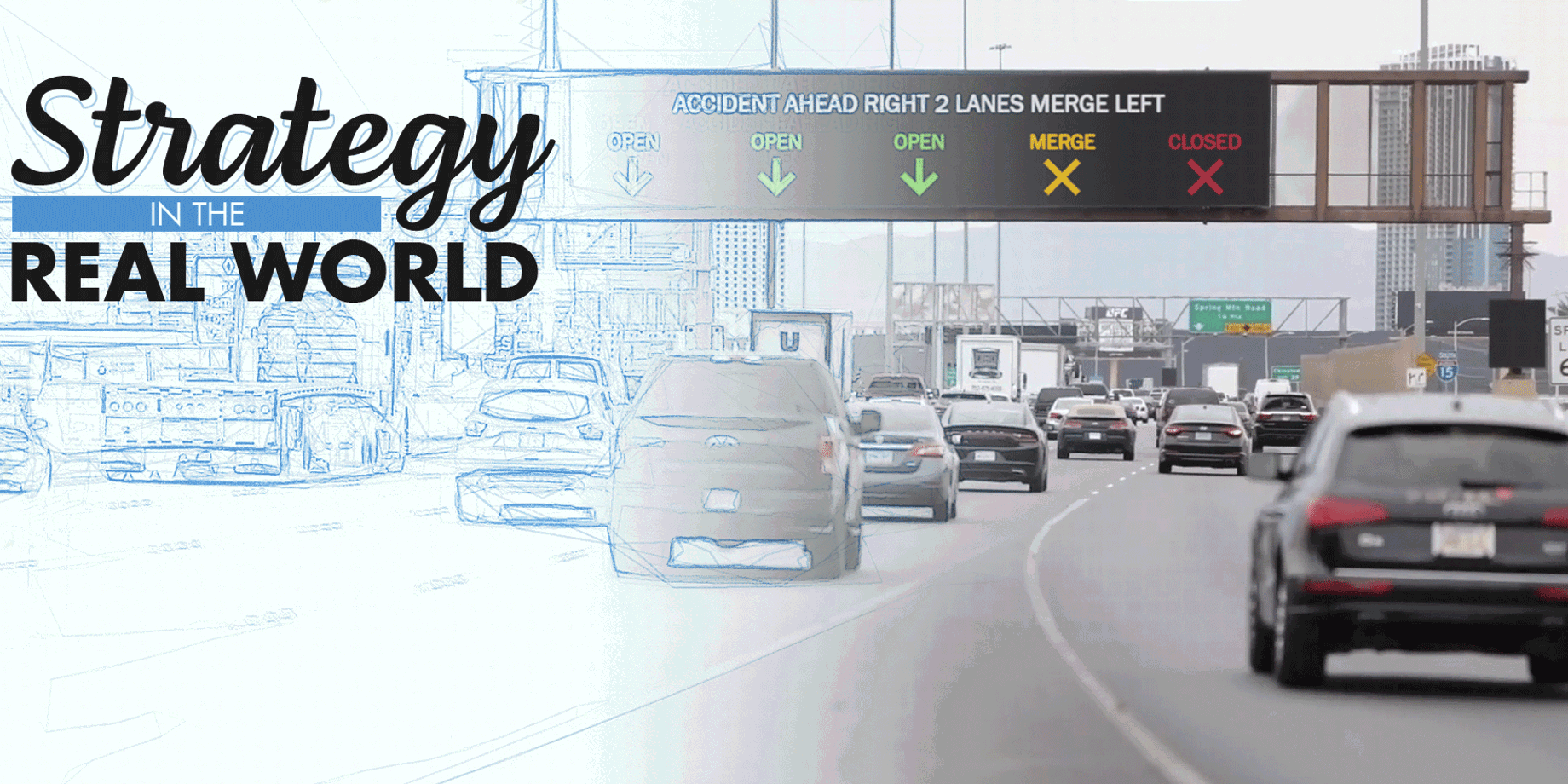 What is Project NEON?
Project NEON was the largest and most expensive public works project in Nevada. According to the Nevada DOT*, it enhanced the busiest stretch of highway in the state – with 300,000 vehicles traveling it daily, and traffic is expected to double in the next 20 years.
The $1 billion project took three years to complete. It was designed to reduce congestion and promote safety, and it included:
Four miles of interstate improvements
29 bridges
10 miles of drainage improvements
63 lane miles of new concrete and asphalt
20 miles of a newly expanded High Occupancy Vehicle network
Plus, 42 digital signs.** These signs are placed along the roadway to help with wayfinding, safety and messaging for drivers. They have sensors that detect traffic conditions and calculates the proper speed limit accordingly.
If there is construction, an accident or even congestion, the digital signs change the posted speed limit to keep motorists safe.
These signs are already helping create a smoother traffic flow, and as traffic increases, the DOT and motorists can count on the reliability they provide.
Learn more about how your agency can benefit from the latest technology.
*NDOT Finishes $1 Billion Project Neon, Largest Construction Job in State History | News Releases | Nevada Department of Transportation (nv.gov)
** New speed limit signs change depending on conditions – Video | Las Vegas Review-Journal (reviewjournal.com)
---