The First Step Toward Baseball Season – Spring Training 2018
This week Major League Baseball (MLB) pitchers and catchers report to their respective team's training location in either Arizona or Florida, signifying the start of Spring Training and baseball season. Other team members report shortly after, followed by weeks of practice and exhibition games leading up to MLB Opening Day at the end of March. […]
Steve Schreiber on 2/13/2018
Categories: Pro Sports and Colleges
This week Major League Baseball (MLB) pitchers and catchers report to their respective team's training location in either Arizona or Florida, signifying the start of Spring Training and baseball season. Other team members report shortly after, followed by weeks of practice and exhibition games leading up to MLB Opening Day at the end of March.
As players compete for roster spots, eager fans get a sneak peek at the 2018 season along with their favorite players and teams, all from a warmer part of the country. As a destination location and attraction event, fans attending Spring Training games expect a great fan experience just as they would receive at MLB ballparks. These more intimate ballparks are looking for fan enhancements in the same way players are pushing to improve their performance on the field.
One of the biggest impacts in terms of physical size and fan amenities Spring Training ballparks have incorporated over recent years is large screen LED video displays. Witnessed by the success, and need, for video displays at MLB ballparks, large screen displays at Spring Training sites has followed suit.
Statistics are a huge part of baseball, which fans are enamored with. However, venues also need the digital real estate to display all the pertinent in-game information fans want. This is where Daktronics steps in.
There are 23 MLB Spring Training ballparks across Arizona and Florida, 20 of which are supported by Daktronics equipment, and 17 feature Daktronics LED video displays with 12 of them being installed in the past four years. Last season Daktronics installed new large-screen video displays at five Spring Training sites, including the newly constructed The Ballpark of the Palm Beaches, home to the eventual World Series Champion Houston Astros. Prior to the start of this Spring Training, Daktronics is installing a 30-foot by 49-foot video display at Camelback Ranch in Arizona.
While we have had many new installations at Spring Training ballparks, these sites also showcase the longevity of our product. This spring the first exhibition game will be played at Salt River Fields, home to the Arizona Diamondbacks and Colorado Rockies. Salt River Fields has been supported by Daktronics displays since 2010. And speaking of the Rockies and longevity, Coors Field will be receiving a new integrated video system prior to the MLB season, replacing long-lasting Daktronics displays.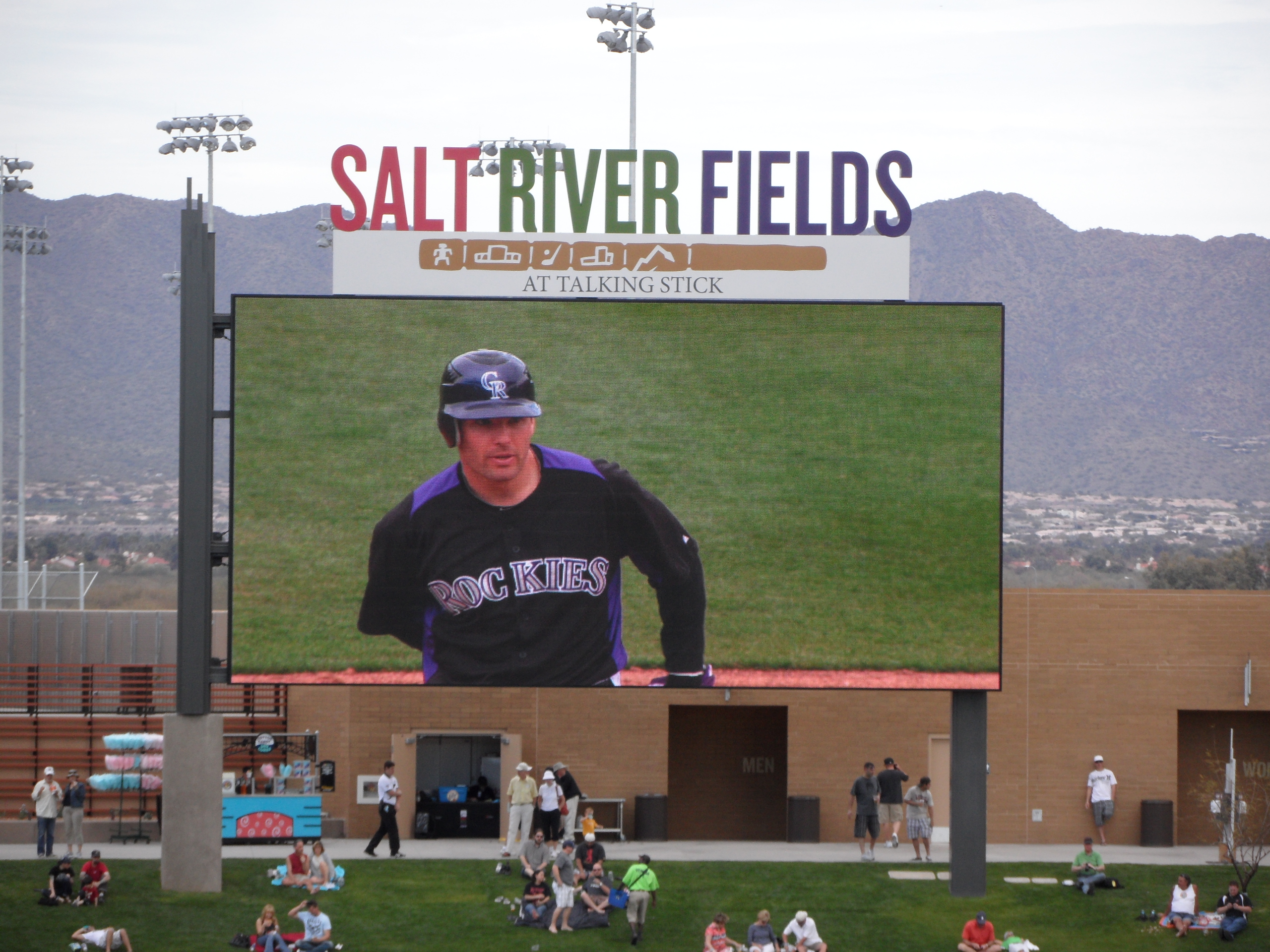 When Spring Training is complete and teams travel back across the country to start the regular season, these video displays are only getting started. Many of these Spring Training ballparks will also enhance the experience for more fans as these venues are also home to Minor League Baseball teams and numerous other events throughout the summer.
---