See It to Believe It
While a video board is the centerpiece of any facility, sound is equally as important, communicating clear and, now, head-turning messages. You read that right – our sound systems can now display sponsor ads and other in-game messages.
8/30/2017
Categories: High School Sports, Pro Sports and Colleges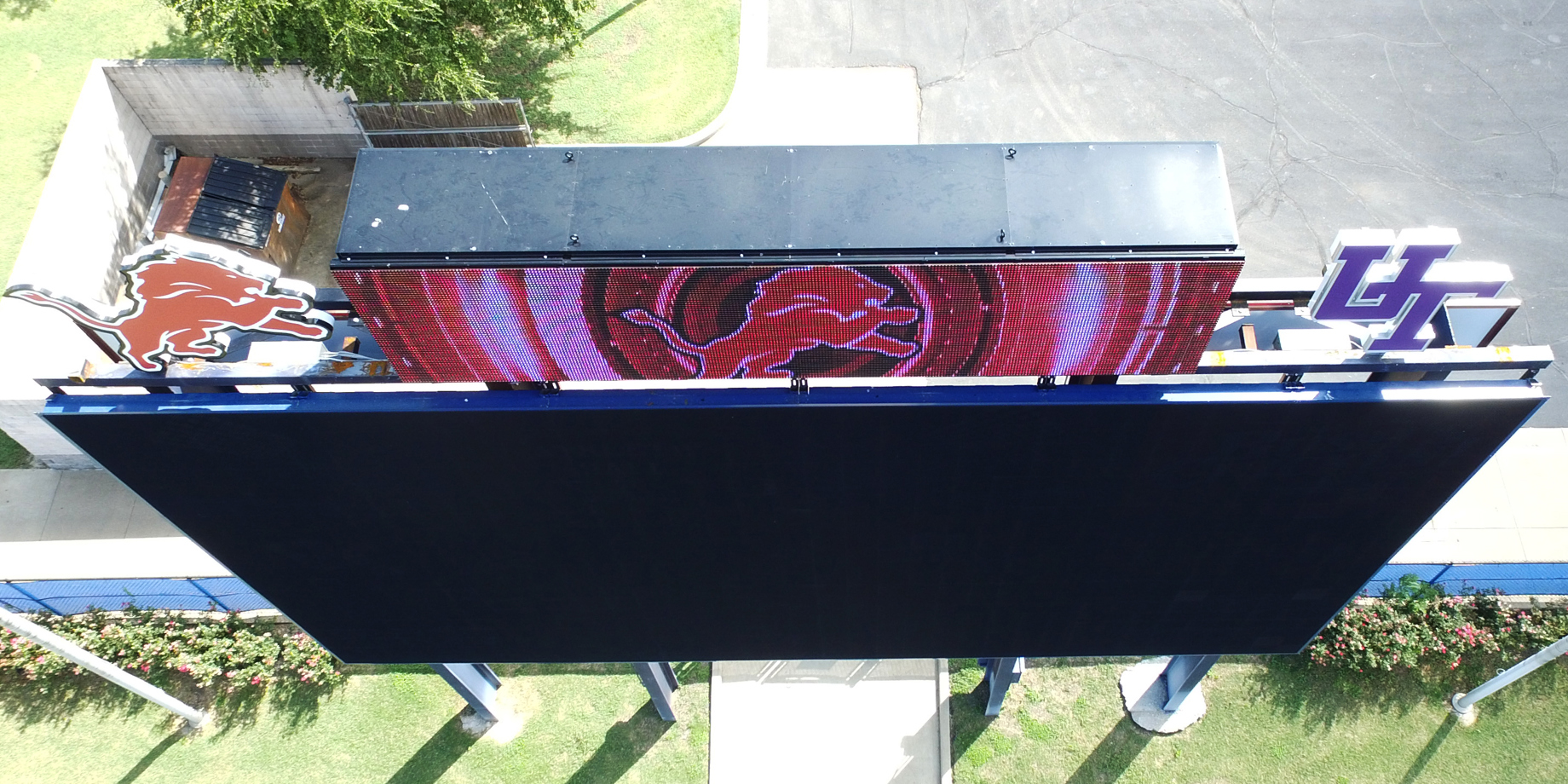 Digital Audio Facade
Our digital audio façade combines next generation ProPixel Freeform LED Sticks and the SS-1500HD or SS-2000HD outdoor sound systems to create a new audio experience for schools and fans everywhere. Our patented LED sticks are not available anywhere else, so we're excited to get your school ahead of the game.
Waco ISD recently added a 6' tall by 22' wide SS-2000HD with a digital audio façade decorating the front. This complements their jaw-dropping video display measuring in at approximately 24′ tall and over 43′ wide.
What to Display?
So what do you do with the content if you have both a video display and a digital audio façade? There are endless opportunities to beef up your game day and make it one to remember. Here are some combinations to try:
Content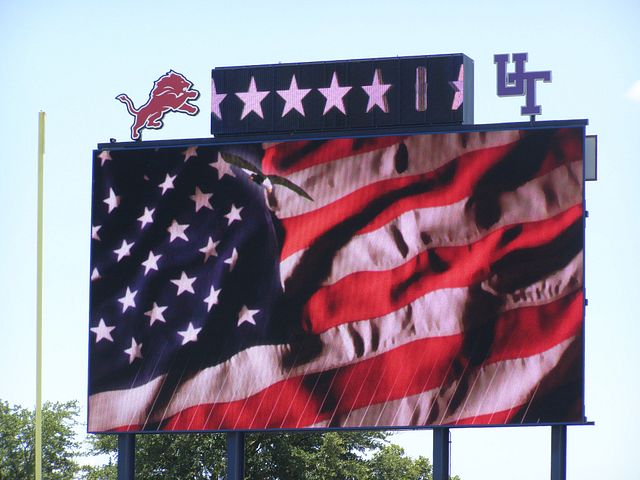 Show the flag on your video display and have star animations on your digital audio façade as the national anthem plays. Show your school's fans you can do it all.
Video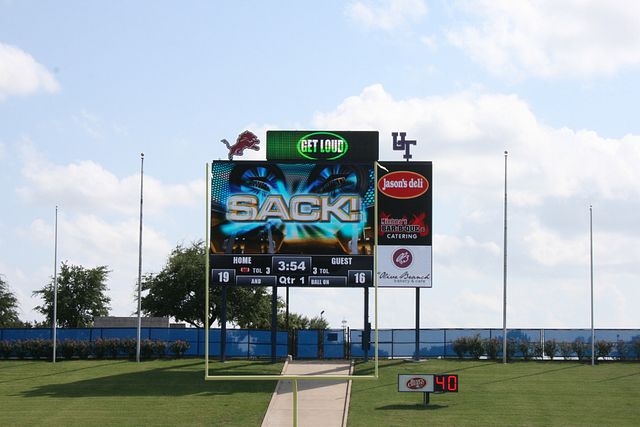 Replay game highlights on your video display while you show touchdown and other game animations on your digital audio façade. This gives fan an immersive, unbeatable experience.
Revenue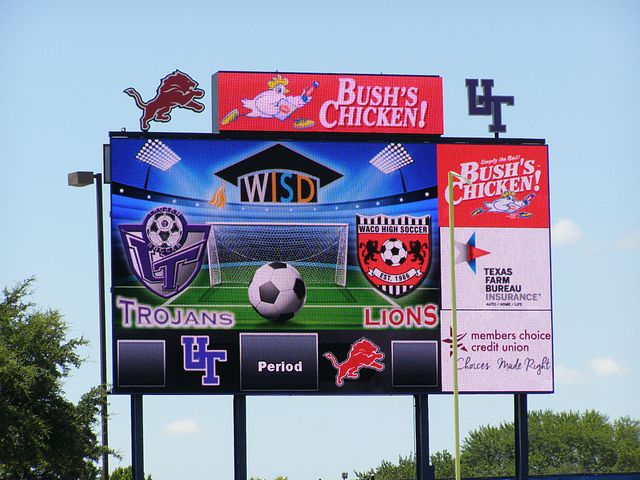 You asked for it and we listened! Gain extra space for revenue by sharing business logos and ads on your digital audio façade. With more space to advertise, you're putting more money back into your pockets.
Standard Vs. Custom
The SS-1500HD and SS-2000HD are our standard sizes, however, we can make our digital audio façade custom to fit any size system.
Check out Daktronics.com/audio to see what how other schools are implementing audio into their game day. In the meantime, check out this view!
---