Retail Trend: Entertaining with Open Outdoor Spaces
As we discussed in our post about the future of mall media, digital is increasing its presence outside shopping mall walls. Whether it's an LED billboard marquee, large-format LED video in retail green spaces, digital way-finding signage, or designed into the outer architecture, LED displays are creatively used throughout retail environments. The industry is embracing […]
Jennifer Liebschwager on 9/11/2017
Categories: Out of Home Advertising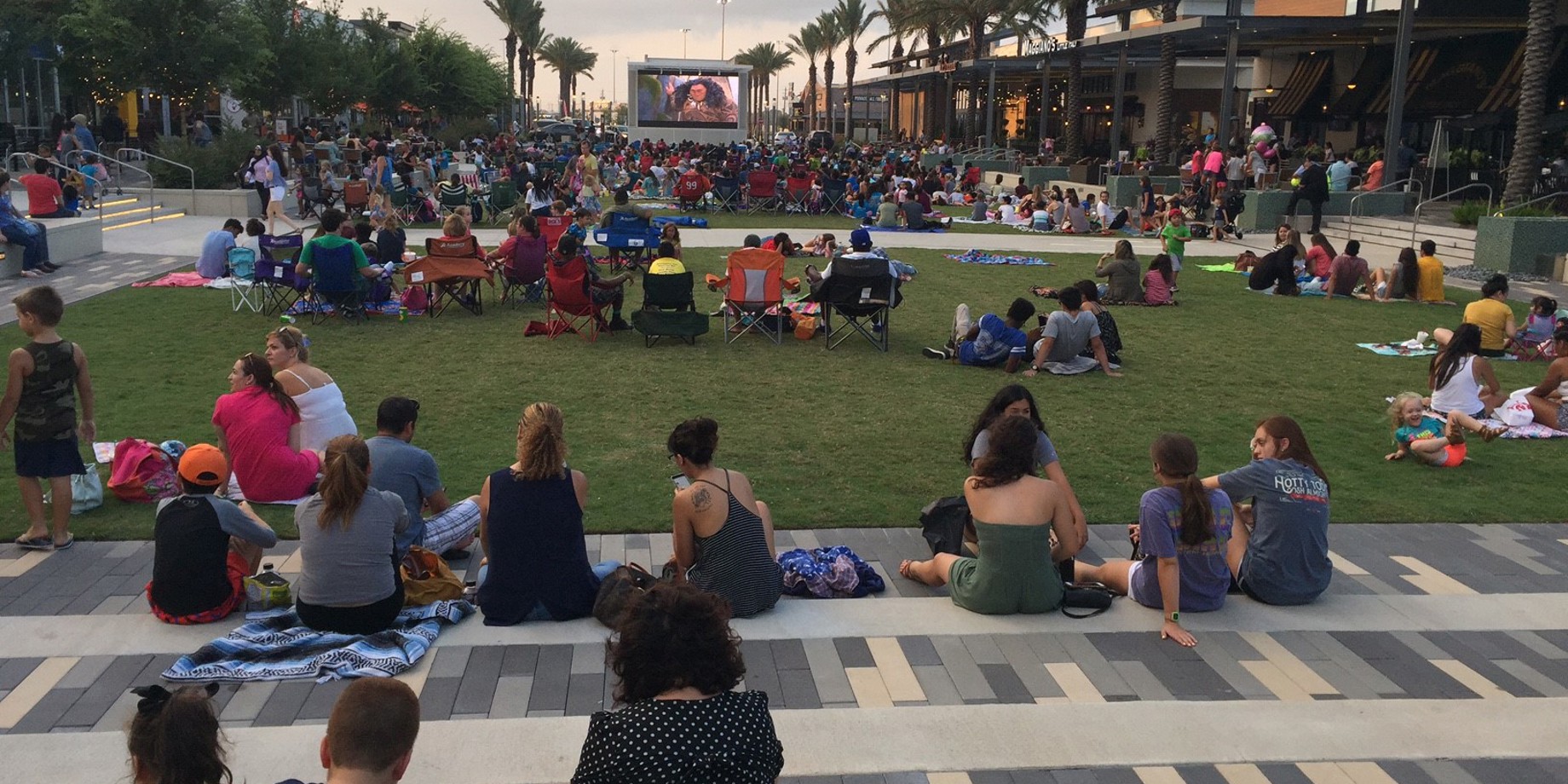 As we discussed in our post about the future of mall media, digital is increasing its presence outside shopping mall walls. Whether it's an LED billboard marquee, large-format LED video in retail green spaces, digital way-finding signage, or designed into the outer architecture, LED displays are creatively used throughout retail environments.
The industry is embracing digital signage's power and flexibility and those that are embracing creative solutions are realizing the highest benefit. One growing trend with retail outdoor digital signage is to host events in open or "green" spaces, using displays to entertain the crowd with movies or live event coverage. Green spaces are typically defined as maintained natural landscapes in urban areas, and these locations are increasingly popular public event locations for large crowds.
Baybrook Mall in Texas hosts regular movie nights in the green space at their retail property. Attendees get to enjoy great weather, while watching movies on a high resolution outdoor LED screen.
Other venues are capitalizing on open space on their properties by hosting everything from Yoga classes to concerts to "live broadcasts" of sporting events to increase attendance which leads to greater retail, food & beverage sales. One example of this is National Harbor, who entertained their local community with a screening of the World Cup.
Entertaining with open green spaces through movie screenings or sporting events provides a family-friendly environment for a shared community experience. As retail locations seek a return on their investment in digital, more and more locations look to the green space as a creative solution to boost revenue and foot traffic to their locations.
For creative ideas on how to use open spaces to entertain your local community, check out this case study on how National Harbor uses their display and our previous how-to article about hosting a movie night at your site.
---