Reed Uses Corporate Sponsorship to Comfort Cancer Patients
Three Additional Daktronics Employees Join the Cause Amber Reed turned a grief-stricken and challenging time in her life into something positive, and she is actively passing that hope on to others through her Cancer Comfort Collection (CCC). Reed's mom Peggy was misdiagnosed with a rare blood cancer for five years. After learning of this misdiagnosis, […]
2/10/2020
Categories: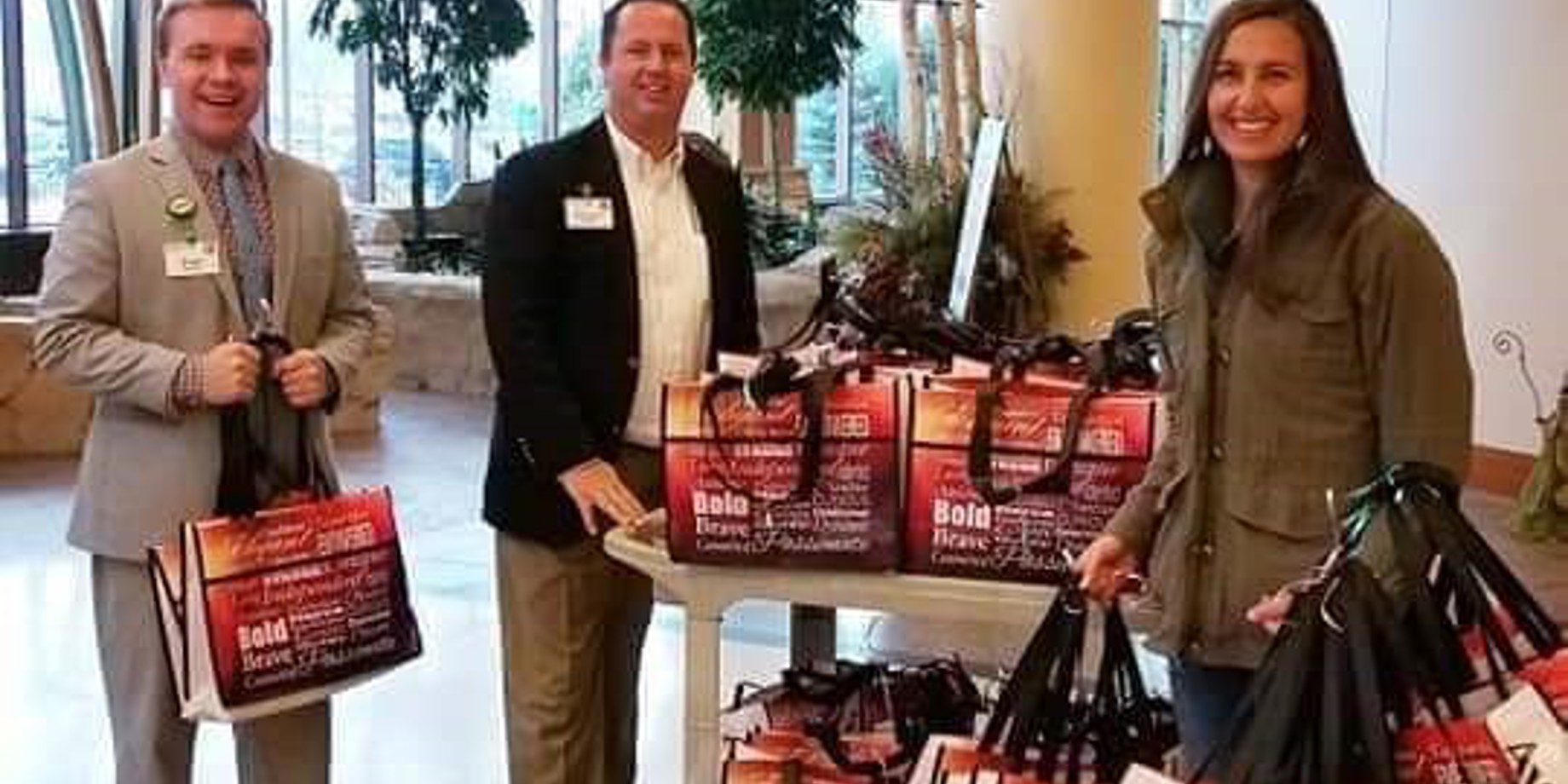 Three Additional Daktronics Employees Join the Cause
Amber Reed turned a grief-stricken and challenging time in her life into something positive, and she is actively passing that hope on to others through her Cancer Comfort Collection (CCC).
Reed's mom Peggy was misdiagnosed with a rare blood cancer for five years. After learning of this misdiagnosis, Peggy was transferred to Avera Mackennan Hospital in Sioux Falls, South Dakota, to try to help combat five years of misdiagnosis treatment. "She was physically fighting a battle and her organs were shutting down," said Reed. "It was very painful."
While feeling hopeless to aid her mom's physical pain, Reed realized what she could do to help.
While her mom was in the hospital a volunteer brought in some simple comfort items. It changed Peggy's whole day. Reed explained that someone reaching out made her a little more comfortable and made the mental battle a little easier.
"You and I, we aren't doctors, we aren't nurses, we can't help with that physical battle, but we can help with the mental battle," said Reed.
This is the seed that began Reed's efforts with CCC. Three years ago, Reed and a small group of her friends got in contact with the Avera Foundation about filling bags of comfort goods for patients. Avera was excited about their request, and the group filled 66 bags in one week with items like lip balm, scarves, hard candy, adult coloring books, and lotion. All the gifts in their bag had the purpose to make the patient's stay a little more comfortable.
While Reed's mother has been discharged and has been doing well, Reed's work is not finished. She has continued this tradition each year, and this year decided to make the impact even greater.
Reed reached out to the Brookings community for help. Who better to reach out to than her co-workers, and owners of Wooden Legs Brewery, Brant Mathiason and Seth Koch? These Daktronics employees, along with Jessie Koch, all enthusiastically agreed to help Reed with this project.
"They took it to heart and had a great outcome," Reed said. "Their efforts show how our Daktronics community is a team and looks out for each other."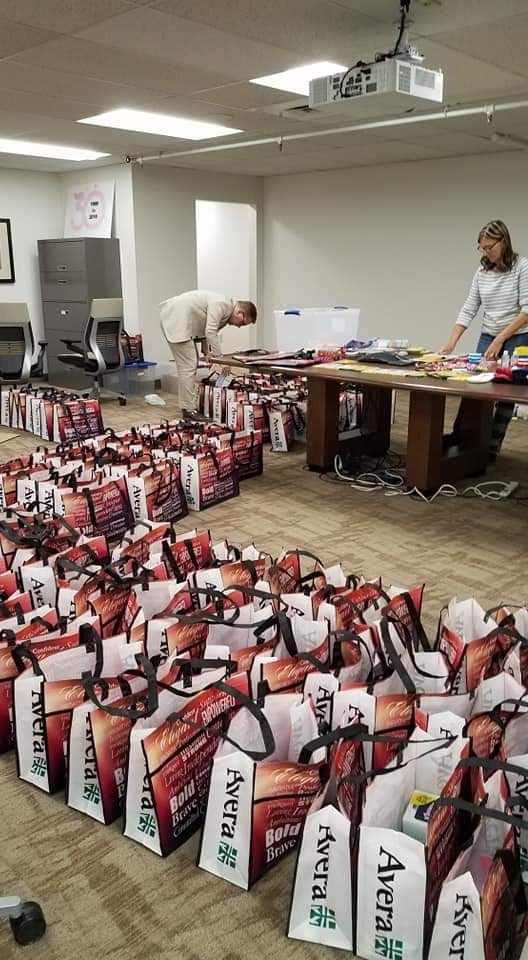 On 22 October, Wooden Legs Brewing Company held a trivia night where teams earned points for the items and cash they donated to CCC. Wooden Legs also hosted Fancakes on 26 October, before the South Dakota State University football game. Wooden Legs made pancakes for football fans before the game and asked for a donation to CCC in return. The game day they picked also happened to be when ESPN's College GameDay came to Brookings, South Dakota. The amount of people and donations exceeded their expectations.
The second event Reed established for CCC was at Remedy Brewing on the evening of 8 November. There was live music and a drawing for a prize. Reed specifically used her Daktronics Corporate Sponsorship for this event.
"I am grateful that I work for a company that supports our community. The Daktronics sponsorship will bring a smile and comfort to those that need it at a time when they need it most," Reed concluded.
The heart of all this effort is in honor of Reed's mother. She hopes to pay forward the act of compassion they experienced from a volunteer at the hospital when they were going through a difficult time.
If want to help CCC, you can reach out to Amber Reed or go to:
https://www.averafoundation.org/donate-with-search
Click on Avera McKennan Hospital-Sioux Falls
Type in CCC or Cancer Comfort Collection for area of support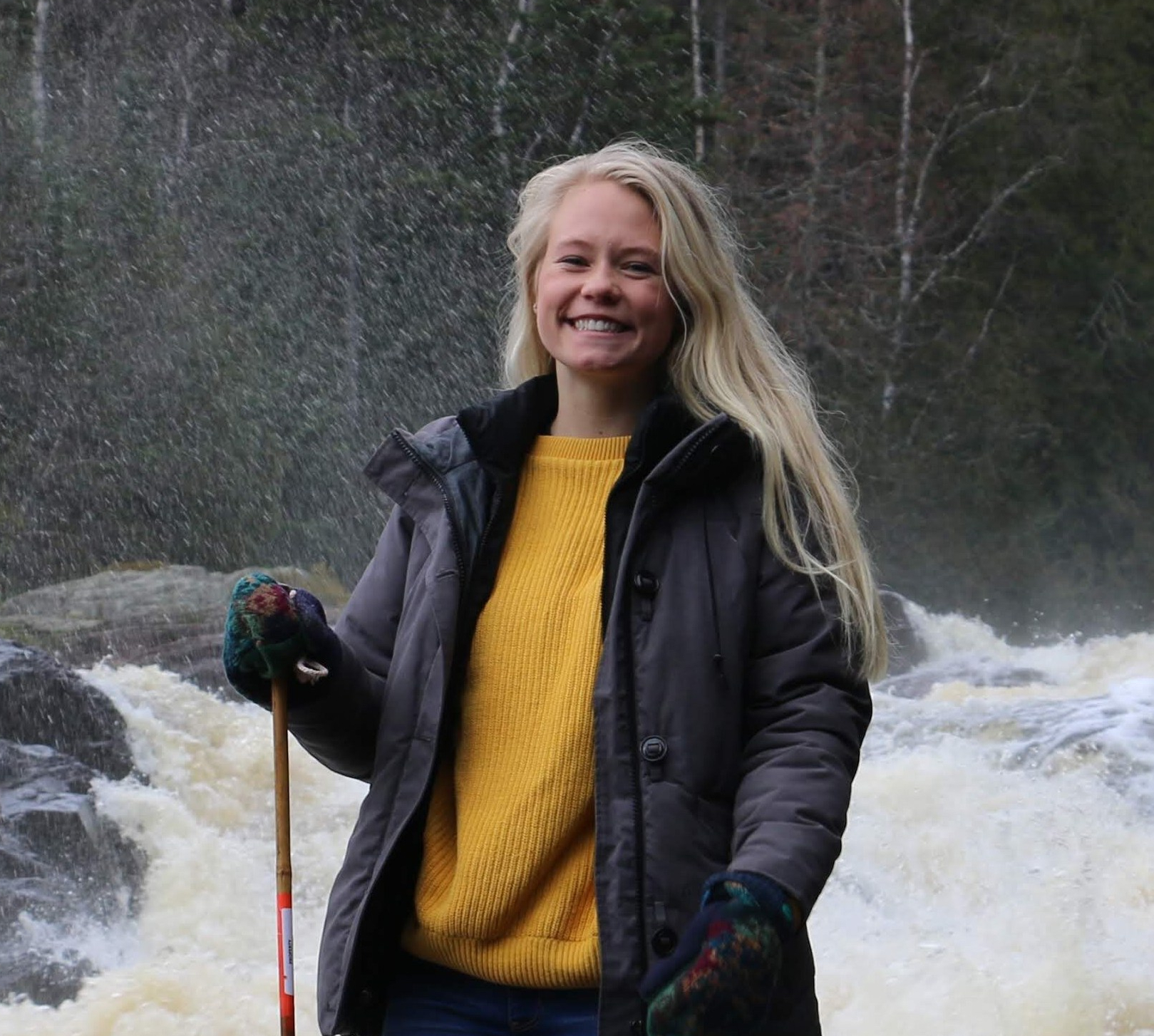 This article is by Jacqueline Wolles
in Employee Communications
---