Phillies Continually Add To Game-Day Experience
Year after year, the Philadelphia Phillies remain committed to improving their game-day experience as they've added new LED technology from Daktronics to Citizens Bank Park in six of the past seven years to the tune of 18 LED displays totaling more than 10,000 square feet. The following timeline highlights Daktronics installations over the past seven […]
Justin Ochsner on 8/24/2017
Categories: Pro Sports and Colleges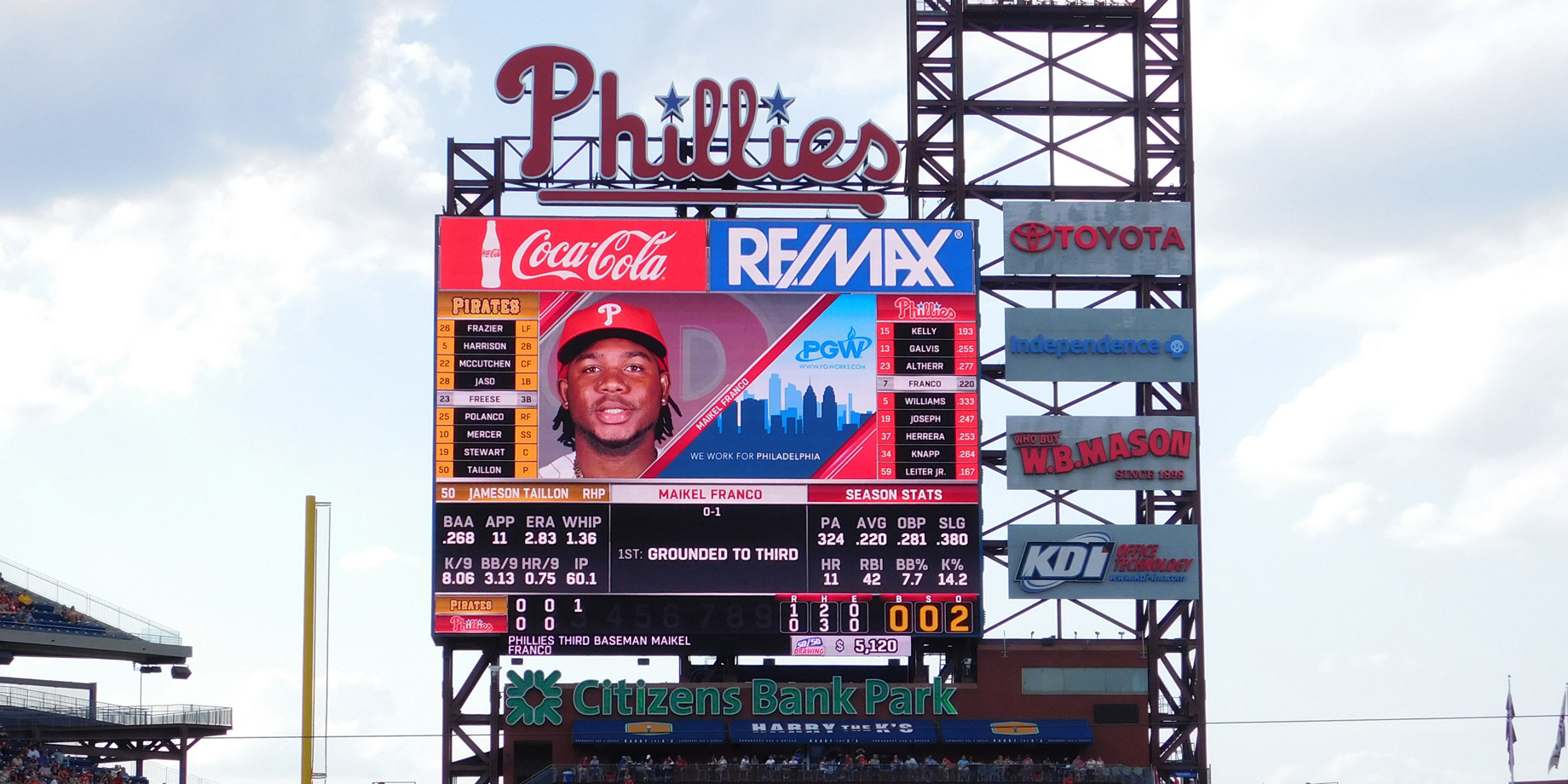 Year after year, the Philadelphia Phillies remain committed to improving their game-day experience as they've added new LED technology from Daktronics to Citizens Bank Park in six of the past seven years to the tune of 18 LED displays totaling more than 10,000 square feet.
The following timeline highlights Daktronics installations over the past seven years:
2011 – A new main video display is installed in left field using a 15HD pixel layout.
2012 – Two new ribbon displays are added to right field.
2014 – Two new ribbon display are added to left field.
2015 – A new field level Out-of-Town display is added to right field.
2016 – A new video capable display is added to right field, seven new ribbon displays are added throughout the ballpark and two new marquee displays are added outside the stadium.
2017 – Two new field level displays are added to right field, one on each side of the Out-of-Town display.
As Mark DiNardo, Phillies Director of Broadcast and Video Services, stated:
"Over the past 14 years, the Philadelphia Phillies have purchased and utilized Daktronics products and services at Citizens Bank Park to create outstanding display and control systems that enhance the experience for our customers. We have consistently chosen Daktronics for our display products because of their ability to manufacture high quality, innovative and reliable products."
As the fan experience continues to be a key factor in packing ballparks with spectators, the trend is to enhance the visual elements to provide those fans with everything they expect to see during a game. From stats to replays to energizing animations to kiss cams, attending a baseball game is about entertainment during breaks in the action as much as it is about the two teams on the field battling it out for a victory.
You don't need to look much further than the installations and continual upgrades at Citizens Bank Park for proof.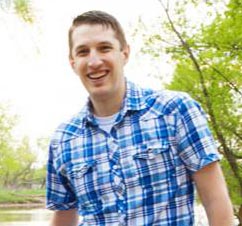 This article is by Justin Ochsner
in Live Events Marketing.
Connect on LinkedIn or Twitter @jochsner4
---